Alma Katsu is an award-winning novelist who happens to have spent 34 years in intelligence with CIA and NSA. Her first spy novel, Red Widow, the story of two women CIA officers pitted against one another in a race to find a deadly mole inside Langley, was named a NY Times Editors Choice and has been optioned for TV by FOX.
In the world of espionage, it seems there's finally a place for women—at least on television and, to a lesser extent, movies. Carrie Mathison (Homeland). Elizabeth Jennings (The Americans). Sydney Bristow (Alias). Maya (Zero Dark Thirty).
If you look at lists of espionage novels, you'll see that this is where things break down a little. Lists of the most popular spy novels tend to be dominated by male writers and male protagonists. If women write in the field, it tends to be historical fiction, standalone novels about women in the resistance during World War II or toiling away in the steno pool during the Cold War. And while these books are inspiring, as an intelligence professional it was a little disappointing to not see the work of my female peers being represented in literature.
This was my main motivation for writing Red Widow.
In Red Widow, Lyndsey Duncan, a rising star at CIA is asked to head the investigation of a possible mole, someone inside who is turning over CIA assets to the Russians. In the course of this work, Lyndsey befriends Theresa Warner, a former rising star whose husband was killed in an operation gone horribly wrong in Moscow. Lyndsey's friendship to Theresa is tested when the clues lead back to the bungled op and a terrible secret that's been kept from the widow. Red Widow is about loyalty—loyalty to your country and to mission, but also to yourself and your ideals.
When I started work on Red Widow, there weren't many other women authors writing about female intelligence officers, but I'm happy to report that number is slowly rising. Aya de Leon's widely praised A Spy in the Struggle (Dafina) is about a woman who struggles ger way out of poverty to a law career, only to end up going to work for the FBI going undercover with a group of activists.
There's also Flynn Berry's Northern Spy (Viking), a story of two sisters who become entangled with the IRA. Chances are you've heard of this novel as it was an instant NY Times bestseller and a Reese Witherspoon book club pick, but it's also an inventive take on the role of women in geopolitical conflict.
Karen Cleveland is also a former CIA analyst who put her experience to good use in her 2018 bestseller Need to Know (Ballantine), an excellent example of a spy thriller with female appeal. Cleveland deviates from the single focus we often see in male leads to give us a character that women can relate to, a character who cares about the people around her as much as she does about the mission. Cleveland's next novel, You Can Run, comes out in August 2021.
Lauren Wilkinson's American Spy (Random House), was one of the few recent espionage novels that addresses what it's like to be a woman working in intelligence today. Wilkinson's protagonist is young and black in an agency dominated by middle-aged white men. Like many women in the workplace, she plays the hand dealt her and presses to fulfill her mission, even after she learns that in games of statesmanship, neither side is blameless.
Female authors tend to write stories that are less James Bond and Jason Bourne, and more character-driven like John le Carre, a better match, in general, for women readers who look for emotional range in their stories. I hope this short list whets your appetite and encourages you to try female-centric spy fiction.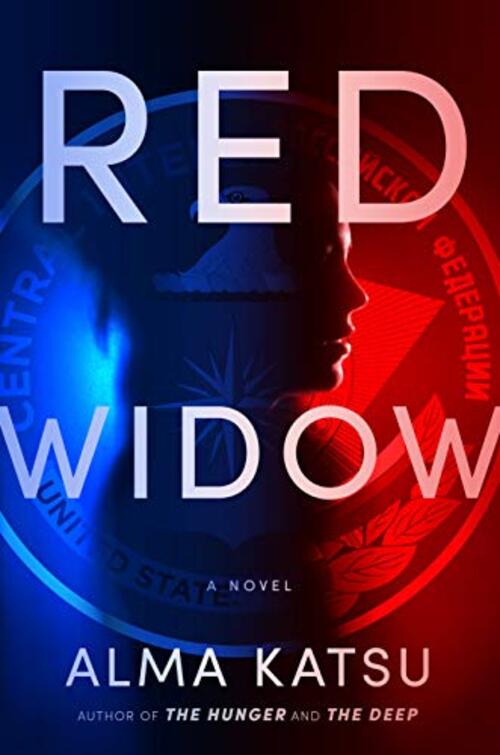 An exhilarating spy thriller about two women CIA agents who become intertwined around a threat to the Russia Division–one that's coming from inside the agency.
Lyndsey Duncan worries her career with the CIA might be over. After lines are crossed with another intelligence agent during her most recent assignment, she is sent home to Washington on administrative leave. So when a former colleague, now Chief of the Russia Division, recruits her for an internal investigation, she jumps at the chance to prove herself once more. Lyndsey was once a top handler in the Moscow Field Station, known as the "human lie detector" and praised for recruiting some of the most senior Russian officials. But now, three Russian assets have been discovered–including one of her own–and the CIA is convinced there's a mole in the department. With years of work in question, and lives on the line, Lyndsey is thrown back into life at the agency, only this time tracing the steps of those closest to her.
Meanwhile, fellow agent Theresa Warner can't avoid the spotlight. She is the infamous "Red Widow," the wife of a former director killed in the field under mysterious circumstances. With her husband's legacy shadowing her every move, Theresa is a fixture of the Russia Division, and as she and Lyndsey strike up an unusual friendship, her knowledge proves invaluable. But as Lyndsey uncovers a surprising connection to Theresa that could answer all of her questions, she exposes a terrifying web of secrets within the department, if only she is willing to unravel it…
Suspense | Thriller Spy [G.P. Putnam's Sons, On Sale: March 23, 2021, Hardcover / e-Book, ISBN: 9780525539414 / eISBN: 9780525539438]
Strong, character-driven spy thriller…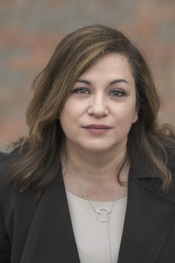 Alma Katsu's books have received starred reviews from Publishers Weekly, Booklist, and Library Journal, been featured in the NY Times and Washington Post, been nominated and won multiple prestigious awards, and appeared on numerous Best Books lists including NPR, the Observer, Barnes and Noble, Apple Books, Goodreads, and Amazon.
RED WIDOW is her first spy novel, the logical marriage of her love of storytelling with her 30+ year career in intelligence. As an intelligence officer, Ms. Katsu worked at several federal agencies as a senior analyst where she advised policymakers and military commanders on issues of national security. The last third of her government career was spent in emerging technologies and technology forecasting. She was also a senior technology policy analyst for the RAND Corporation and continues as an independent consultant and technology futurist, advising clients in government and private industry.
Ms. Katsu also writes novels that combine historical fiction with supernatural and horror elements. THE HUNGER (2018), a reimagining of the story of the Donner Party, was named one of NPR's 100 favorite horror stories, was on numerous Best Books of the Year lists, and continues to be honored as a new classic in horror. Her first book, THE TAKER (2011), was named one of the top ten debut novels of 2011 by Booklist.
Ms. Katsu has relocated from the Washington, DC area to the mountains of West Virginia, where she lives with her musician husband Bruce and their two dogs, Nick and Ash.