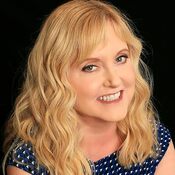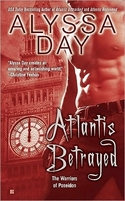 I'm on the cusp of a huge change in my life as ATLANTIS BETRAYED releases September 7th – in a few short weeks I'll be moving clear across the world from Florida to Japan. In general terms, it's really an exciting move with wonderful adventures to look forward to.
In specific terms? It's kicking my butt. All the millions of crucial details involved in an overseas move are crushing down on me and I wake up in a cold panic at 4 a.m. every night wondering what I forgot.
Being a writer, of course, I'm working this into my fiction. Being a human being, I'd love some help! Please tell me how you de-stress when you're facing enormous changes in your life. We'll pick three commenters to win signed copies of ATLANTIS BETRAYED.
And since the consensus of my latest poll of readers was that they'd WAY rather hear from characters than authors, here's a snippet from ATLANTIS BETRAYED, where big, hunky warrior Christophe is facing a huge
change of his own—he realizes he has feelings for Lady Fiona that he can't control:
Christophe pulled Fiona into the room and turned left until they were out of the line of sight of the doorway.
"What was that? You have mind control, too?"
He shrugged, but the faint glow still reflecting light from his eyes was all the confirmation she needed.
"Is that what you did to me? Put some kind of mind control on me to make me go along with your crazy schemes? To . . . to get me into bed?"
All amusement drained from his face. An expression that almost looked like hurt flashed in his eyes, and then was gone. He reached out and, with two fingers, yanked the forgotten microphone from her bodice and crushed it under his heel. She blushed to think her brother had heard the last part of what she'd said, but she forgot embarrassment with his next words.
[Excerpt from ATLANTIS BETRAYED by Alyssa Day, 9/7/10]
So thank you! And good luck on winning! And . . . sayonara
To comment for a chance to win please click here.