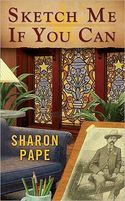 Portrait of Crime #1
August 2010
On Sale: August 3, 2010
Featuring:
Zeke; Rory
304 pages
ISBN: 0425236048
EAN: 9780425236048
Paperback
$7.99
Mystery Cozy, Mystery Paranormal
Buy at Amazon.com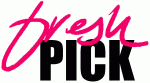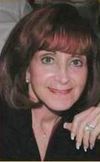 Sketch Me If You Can
by Sharon Pape
She's a police sketch artist. He's a dead lawman. Together, they put a face on murder.
When her uncle dies, police sketch artist Rory McCain get's a list of clients from his private detective business and a beautiful, old house with a ghostly inhabitant: Federal Marshal Ezekiel Drummond, aka Zeke.
Having a ghost as a housemate is bad enough, but as Rory's drawn into one of her uncle's unsolved cases and faces a cold-blooded killer, she may need the marshal's supernatural help to stay alive.

The Old West mingles with modern mystery
Excerpt
Even as Rory was jumping up from the couch, she was taking aim at the man in the chair. In spite of her trembling hands, she managed to keep him firmly in her sights. How could the shadowy product of her imagination actually exist in the harsh glare of the lamp? The bogey man was never in the closet when you finally built up the courage to look. And the monster was never really under the bed, even if you were sure you could hear it breathing. So why hadn't this shadow simply evaporated in the light, leaving her to laugh at her own foolishness? But there he was in her crosshairs and what made it even worse, he seemed perfectly relaxed and comfortable in spite of her obvious advantage over him. In fact, she thought she detected a bit of a smile on his lips as if Read More… Previous Picks