She was being as silly as Laura. Dorothy frowned as she placed the hat on her head for what felt like the hundredth time, tilting it ever so slightly to the left. It wasn't as if she were about to meet the president. All she was doing was going for a walk. There was no reason to fuss so much over her appearance.
Today was the fourth day since Brandon Holloway had come to Mesquite Springs, and it seemed that both he and Laura had fallen into a routine. Each day Brandon came to Polly's Place for his midday meal. Each day Laura kept peeking out the kitchen door, almost as if she didn't trust Dorothy to tell her when he arrived. And when he did, she insisted on taking Brandon's meal to him, returning to the kitchen with the same report: there was no question about it; he was the man she was meant to marry.
Finally satisfied with the angle of the hat, Dorothy secured it with two of her prettiest hatpins, then descended the stairs. Once a quick look confirmed that nothing in the kitchen needed her attention, she opened the back door and stepped out into the alley. There was still another hour before the sun would set, enough time for what she intended.
A sigh escaped her lips as she realized that she wasn't as silly as Laura; she was sillier. She would never marry, but no matter how much she tried, she couldn't stop thinking about Brandon. Not as a husband, of course, but as a man who intrigued her. He might be handsome; he might be charming, but that didn't matter. What mattered was that he was doing what she longed to do—changing the world with his words.
Laura viewed Brandon as a potential spouse; Dorothy saw him as a potential . . . She paused, not certain how to complete the sentence. "Employer" didn't sound right. She knew that most small newspapers were one-man shows, with the emphasis on "man." Women rarely played a role in the writing or printing process. That had been the reason she hadn't put her name on the article she'd written about Mesquite Springs and Wyatt's horse sale last spring. Since it had accompanied Wyatt's advertisement of the sale, the editors who'd printed it had undoubtedly assumed that Wyatt had been the author.
It was possible Brandon was like them, believing that women should confine themselves to the kitchen and the nursery, but though she hardly knew him, Dorothy did not believe that was the case. She sensed depths to him that she had not seen in other men. There was the courtesy he extended to everyone from the small child who'd bumped his table and spilled Brandon's coffee to the dowager who'd announced to the world that newspapers were a tool of the devil.
Other men were courteous. What gave Dorothy pause was the deep sadness she'd seen in his eyes. On the surface, he seemed cheerful, but something or someone had hurt Brandon Holloway. Laura hadn't mentioned it, nor had Ma, but Dorothy was certain she was not mistaken.
She crossed the narrow alley and checked the latch on the shed where Evelyn stored her extra supplies. Dorothy had suggested installing a lock to protect the contents, but Evelyn had insisted there was no need. She trusted Mesquite Springs's residents. So did Ma, though she'd insisted Dorothy keep the doors to Polly's Place and her apartment locked when she was there alone and had been adamant that Dorothy have a loaded rifle in the apartment. "You can never be too careful," Ma had declared.
Dorothy rolled her eyes as she emerged from the alley. Ma was full of pronouncements. When she'd returned to Polly's Place after spending the afternoon with Ida Downey, Ma had raved about Brandon, saying she understood why Laura was infatuated with him. And then she'd shocked Dorothy.
"Brandon's a good man, Dorothy. He'd make you a fine husband," she had said as calmly as if she were discussing the hair ribbons Ida had on display.
It was ridiculous. Dorothy wasn't looking for a husband, and even if she were, she wouldn't consider the man her dearest friend wanted to marry. So, why was she walking toward Spring Street, fully intending to turn left when she reached it rather than heading toward the spring?
Curiosity, that's all it was. After all, she had never seen a newspaper office. And maybe, just maybe, there was a place for her there.
(C) Amanda Cabot, Revell (a division of Baker Publishing), 2021. Reprinted with permission from the publisher. 
Mesquite Springs #2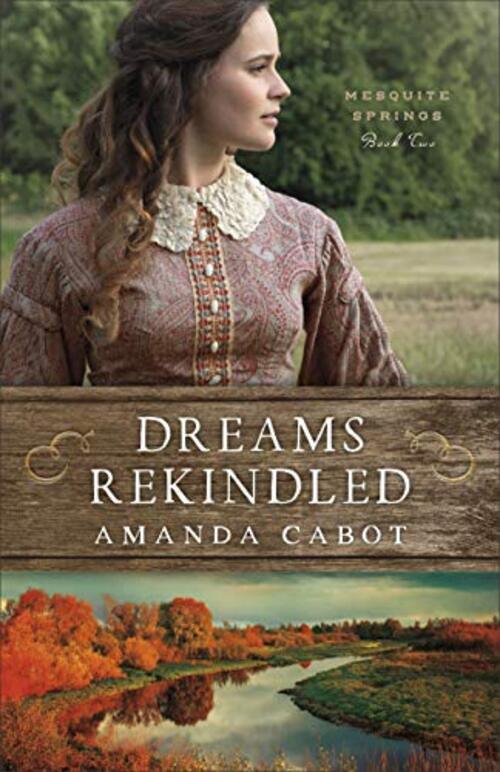 Though she hopes for a quiet, uncomplicated life for herself, Dorothy Clark wants nothing more than to stir others up. Specifically, she dreams of writing something that will challenge people as much as Harriet Beecher Stowe's Uncle Tom's Cabin seems to have. But in 1850s Mesquite Springs, there are few opportunities for writers–until newspaperman Brandon Holloway arrives, that is.
Brandon Holloway has seen the disastrous effects of challenging others and has no intention of repeating that mistake. Instead of following his dreams, he's committed to making a new–and completely uncontroversial–start in the Hill Country.
As Dorothy's involvement in the fledgling newspaper grows from convenient to essential, the same change seems to be happening in Brandon's heart. But before romance can bloom, Dorothy and Brandon must work together to discover who's determined to divide the town and destroy Brandon's livelihood.
With this second novel in the Mesquite Springs series, bestselling author Amanda Cabot invites you to discover the healing power of truth.
Fiction | Christian | Historical [Revell, On Sale: March 2, 2021, Paperback / e-Book, ISBN: 9780800735364 / eISBN: 9781493428526]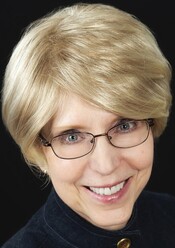 Amanda Cabot is the bestselling author of A Stolen Heart and A Borrowed Dream, as well as the Texas Crossroads, Texas Dreams, and Westward Winds series. Her books have been finalists for the ACFW Carol Awards, the HOLT Medallion, and the Booksellers' Best. She lives in Wyoming. Learn more at www.amandacabot.com.