1–What is the title of your latest release?
BEST LAID PLANS (Garnet Run #2)
2–What is it about?
BEST LAID PLANS is about Charlie, a gentle giant who lost his parents as a teenager and had to figure out at a very young age how to take care of everything–his younger brother, Jack, his father's hardware store, their family home–putting his own dreams on hold in the process. Rye Janssen is his complete opposite: where Charlie is stable, Rye has never stayed in the same place for more than a year; where Charlie knows all the rules of adulting, Rye enjoys breaking them. So when Rye inherits a crumbling house in Garnet Run but has no idea how to make it livable, Charlie can't help but get involved.
At first, Charlie and Rye feel like they're from two different worlds. But soon each one realizes the other is exactly what they need! Charlie never had a chance to figure out what he wanted for himself, and Rye helps him explore. Rye never had a home, and Charlie helps him make one. Throw in some hot sex, a bunch of adorable cats, and all the secondary characters you met and loved in BETTER THAN PEOPLE, and you have BEST LAID PLANS!
3–What do you love about the setting of your book? 
When I visited Wyoming a couple of years ago (which was the impetus for setting the Garnet Run series there) chipmunks ate birdseed out of my hands. Seriously. I took a video of it. It was my greatest triumph of interacting with nature and I will never stop talking about it. So, the thing I love most about the setting of my book is that it contains chipmunks who will EAT OUT OF MY HAND!!
4–How did Charlie surprise you? 
I didn't know quite the extent to which Charlie's sexual maturation had been disrupted by his parents' death just before he turned eighteen. But because he was learning how to be an adult when most people are discovering themselves, he never really got to have that part of his development.
5–Why will readers love Rye? 
Rye is unconventional and totally true to himself. He's also incredibly genuine and honest. I think people will love how much he wants Charlie to find his own genuine desires the way he has.
6–What was one of your biggest challenges while writing this book (spoiler-free, of course!)? 
Navigating Charlie's sexual awakening as a man in his thirties.
7–Do you look forward to or do you dread the revision process? 
I love revising. It's like furnishing the rooms once I've built the house. Figuring out exactly where that end table goes and which painting to hang above the couch. Picking up the blue from this photograph in that throw pillow. I look forward to revising because it lets me inhabit the world I've taken the time to create, and make sure every word is where it should be.
8–What's your favorite snack to have on hand while writing? 
I don't eat while writing because I would get food on my computer, but I gotta have a coffee.
9–Where would you go for an ideal writer's retreat? 
A snowbound cabin in the woods with gorgeous views of trees, birds, and woodland critters, and a huge wood-burning fireplace where I could cuddle up with a blanket and my laptop as the snow fell outside.
10–What's the best piece of writing advice you've received? 
Make sure that you're not getting so delighted by making beautiful sentences that you forget to write something of substance.
11–Who is the fictional character you want to hang out with the most? (anyone in literature!)
Harriet M. Welsch (aka Harriet the Spy).
12–What's one of your earliest book memories? 
When I was in kindergarten, I used to beg my parents to read to me constantly. One day my dad decided that since I wanted to be read to so much, he might as well read a book that he wanted to read. So he started reading me the Lord of the Rings trilogy (editing out the too-scary parts and changing vocabulary words as he read). I got completely obsessed with it and probably begged to be read to even more ;D.
13–If you had to write in a different genre, what would it be and why? 
I want to write in every genre! I love genres. It's so delightful to explore topics you're invested in via different genres, because each one changes the angle of approach to that topic. You can have a romance that will look very different in a romance novel vs in a horror novel vs in a mystery vs in a fantasy. I just finished my first horror project, actually. It's called STRANGE COMPANY, and it's coming out this summer on Audible. It's a collection of six queer horror stories with original music by Timmi Meskers. She wrote most of the music based on the stories, but also composed some of the pieces first and then I wrote based on the music. It's been an amazing collaboration and I'm so excited to be entering into a new genre. Don't be worried if you're not a huge horror fan—the stories are more creepy than scary and many of them have a romance component 🙂
14–What song will automatically put you in a good mood? 
"Jump" by Van Halen
15–What is your favorite way to practice self-care?
Getting deeply, nerdily, irrevocably into random things and wallowing in them. Recently it's been bullet journaling, but it almost doesn't matter what the thing is. I just really enjoy the feeling of learning a new thing and doing a deep dive into it. It reminds me of how much there is in the world that I don't know but that will delight me, which makes the future feel very exciting and very precious.
16–What can you eat and never get sick of? 
Bread.
17–Will you share a favorite, recent-ish book you recommend? 
I just finished Blake Crouch's book, RECURSION, the other day and I loved it. At its core is the question of what memory is and what it means to have time run in loops and whorls rather than linearly. I loved it, and it introduced a romance late in the book, so I really wasn't expecting it, but it absolutely raised the stakes, characterologically, which gave me all the feels at the end!
18–Do you have any hobbies? 
So. Many. I'm a passionate cook and baker. I love gardening and everything to do with plants. I love hiking and exploring abandoned places. I really enjoy cutting hair (my own and other people's). I love DIY and home décor—nothing delights me more than waking up on a Saturday and deciding to change a room around completely. Recently I've started whittling, which is utterly delightful; I made a rather potato-shaped cat. Now I'm getting really into birding, so clearly I will be 80 years old very soon 🙂
19–Are you an early bird or a night owl?
I've always been a night owl, but upon the rare occasion that I have to get up super early, I do love the early morning.
20–What can readers expect from you next? 
I'm just finishing up the third book in the Garnet Run series, which will be a Christmas book coming out from Special Editions in October. It's called THE LIGHTS ON KNOCKBRIDGE LANE and I'm SO excited about it! It's basically a gay, feel-good Christmas romcom in book form. 🙂
Adam Mills and his 8-year-old, science-obsessed daughter Gus have just returned to Garnet Run after Adam's divorce, and they move in across the street from a man all their new neighbors say is a vampire. Of course, Wes Mobray isn't a vampire—he's an eccentric scientist-slash-inventor who prefers to stay in his house during daylight hours because he hates being looked at. Gus becomes fascinated with Wes and his household of inventions and interesting pets, and Adam enlists Wes' help to make Gus' Christmas wish come true—and falls in love in the process.
Garnet Run #2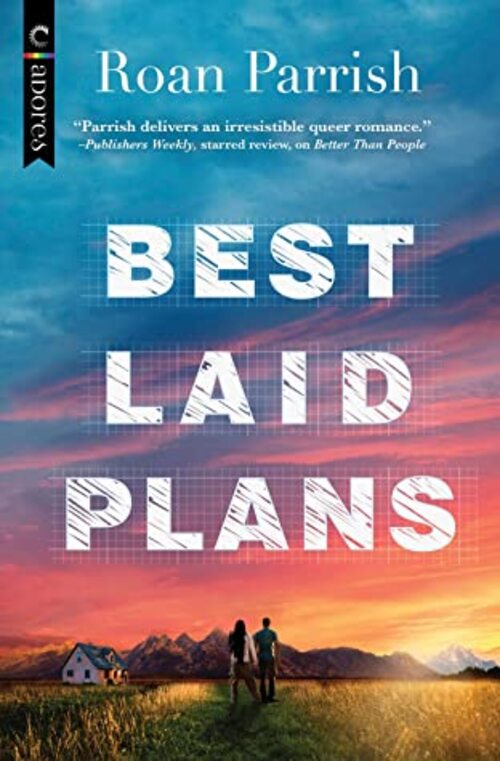 A man who's been moving his whole life finally finds a reason to stay put.
Charlie Matheson has spent his life taking care of things. When his parents died two days before his eighteenth birthday, he took care of his younger brother, even though that meant putting his own dreams on hold. He took care of his father's hardware store, building it into something known several towns over. He took care of the cat he found in the woods…so now he has a cat.
When a stranger with epic tattoos and a glare to match starts coming into Matheson's Hardware, buying things seemingly at random and lugging them off in a car so beat-up Charlie feels bad for it, his instinct is to help. When the man comes in for the fifth time in a week, Charlie can't resist intervening.
Rye Janssen has spent his life breaking things. Promises. His parents' hearts. Leases. He isn't used to people wanting to put things back together—not the crumbling house he just inherited, not his future and certainly not him. But the longer he stays in Garnet Run, the more he can see himself belonging there. And the more time he spends with Charlie, the more he can see himself falling asleep in Charlie's arms…and waking up in them.
Is this what it feels like to have a home—and someone to share it with?
Romance Contemporary | Romance LGBTQ [Carina Adores, On Sale: February 23, 2021, Paperback / e-Book, ISBN: 9781335924803 / eISBN: 9780369702883]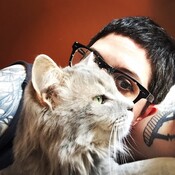 Roan Parrish lives in Philadelphia, where she is gradually attempting to write love stories in every genre.
When not writing, she can usually be found cutting her friends' hair, meandering through whatever city she's in while listening to torch songs and melodic death metal, or cooking overly elaborate meals. She loves bonfires, winter beaches, minor chord harmonies, and self-tattooing. One time she may or may not have baked a six-layer chocolate cake and then thrown it out the window in a fit of pique.