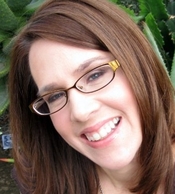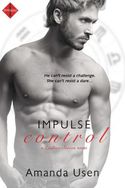 I have the pleasure of kicking off the Men of the Zodiac Series for Entangled Publishing's Indulgence line with IMPULSE CONTROL. My hero is an Aries, the first sign of the zodiac, and he has all of the typical Aries traits. He's adventurous, energetic, courageous, confident, enthusiastic, and quick-witted. Of course, he's also selfish, impulsive, impatient, quick-tempered, and a foolhardy daredevil. It's the curse of Aries, our greatest strengths can get us into terrible trouble.
I jumped at the chance to write an Aries hero because I'm a big fan of "write what you know." I've been reading my Aries horoscope for what seems like forever. I vividly remember poring over The Cosmo Girl's Bedside Astrologer during my formative years, and when I began brainstorming IMPULSE CONTROL, I knew exactly what kind of a guy Russ needed to be. A fiery lover, first and foremost, because Aries is a fire sign. A bold, pioneering adventurer, because an Aries is a leader, not a follower. He had to be loyal and protective because an Aries takes care of his own, and his job would involve constant challenges to keep him from getting bored.
In other words, I needed Bear Grylls. No, really! Well, I needed a guy like Bear. Enter Russ Donovan, former Green Beret and creator of Wild Man, an adventure-based reality TV show. He lives on the edge every day, pushing himself to the top of mountains, driven by the promise he made to his little brother before he died: Keep living for me, bro. Don't ever stop. Every day brings new challenges for Russ, especially when an old friend talks him into a favor: filming a few collaborative shows with dainty homemaking expert Susannah Stone. Hello, opposites attract! Now what kind of heroine can keep up with an Aries man?
Somebody as tough as he is…although she doesn't know it yet. Susannah Stone reminds Russ of a pink marshmallow, yet these two strike sparks from the minute they step into an elevator together at the beginning of the book. Their first collaborative show is a camping adventure hot enough to melt all the snow on the mountain, and when the footage from their tent hook-up is leaked online, things really catch fire. It was a ton of fun to write scene after scene of these two challenging each other. Here's one of my favorites from the tent on their winter camping trip:
***
His smile was wicked. "Just a peek? My imagination was killing me all day yesterday."
She blinked rapidly, trying to clear the haze from her mind. His hands felt like they belonged on her body. Had he somehow hypnotized her with his touch? There was no way she was taking off her clothes. The unfamiliar pulse of arousal through her body couldn't make her completely forget reality. "Imagination is a beautiful thing."
"Not as beautiful as you."
A painful laugh shook her. "If tiger-striped fleece is your kink, buy some for one of your supermodel girlfriends, and have a good time. My body has a fourteen-month-old baby belly and a whopping big cesarean scar." He didn't look nearly as deterred as she had expected, so she added, "And stretch marks. Let's not forget about them. Stick to your imagination. It's way better."
"I don't believe you." Laughter crinkled the corners of his eyes. "Prove it."
She snorted. "I'm not falling for that one."
"How about you show me yours, and I'll show you mine? Scars, that is. If you're worried about physical flaws, I've got you beat. I'm a mess—I've got scars all over. Show me your worst, and I'll top it."
His eyes dared her, and the smug grin on his face said he thought she wasn't brave enough to do
it. Either that, or he thought she was playing coy and a little more encouragement on his part would turn her into a wild and willing stripper.
She arched one brow. "Did I mention I cook for a living, and I hate going to the gym? This body is soft in ways I doubt you've ever seen."
His intent gaze sent a shimmer of heat through her belly. "I've got hard covered, sweetheart. I like soft." His hand curled around her hip. "Show me."
***
Oh, that Wild Man Russ Donovan is unstoppable! Actually, that's the problem. How will he and Susannah ever get it together if he spends all his time climbing mountains and never plans on being home for dinner? Remember…all those splendid Aries traits have a nearly impossible negative flip side. But, as any Aries who has his or her mind set on a goal will tell you: where there's a will, there's a way—and Russ wants Susannah. Grab the fire extinguisher when an Aries sets his sights on love!
What's your zodiac sign? Do you embody its traits?
To celebrate the release of IMPULSE CONTROL, I'd like to invite you to take part in my release blast. I'm giving away tons of books, including the entire Zodiac series, one book a month as each title is released! Post your Zodiac sign and best trait on Facebook and Twitter with the tag #ZodiacFTW. And enter the Rafflecopter giveaway here.
About IMPULSE CONTROL
Survivalist Russ Donovan is the toughest man in America, with a reality TV show to prove it. Now he's been strong-armed into filming a new show with dainty lifestyle expert Susannah Stone. But while "At Home in the Wild" could mean millions for his family's charity, Russ plans to put Little Susie Homemaker to the test—in the Adirondack Mountains in the dead of winter. And there's no way she'll be able to hack it…

Susannah is tougher than she looks. She's had to fight her way through life, and there's no way she'll let a bossy mountain man show her up. When she gets him on her turf, he's in serious trouble. But now she's run into a bit of problem. Because no one—least of all Russ and Susannah—expects sparks to fly both on camera and off. And now everyone will see their risqué rivalry break all of the rules…
About the Author
Amanda Usen knows two things for certain: chocolate cheesecake is good for breakfast and a hot chef can steal your heart. Her husband stole hers the first day of class at the Culinary Institute of America. They live in Western New York with their three children, one gerbil, four fish, a Russian tortoise, and a beagle. Amanda spends her days teaching pastry arts classes and her nights writing romance. If she isn't baking or writing, she can usually be found reading a book and trying to get out of cooking dinner.
Website | Twitter | Facebook | Pinterest