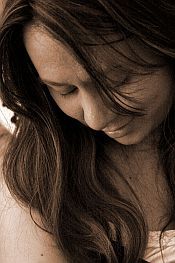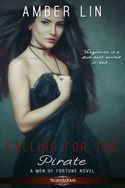 I'm so excited to celebrate the release of my historical romance, FALLING FOR THE PIRATE, from Entangled Publishing. This is the second installment in the Men of Fortune series, which features sexy former pirates who are working to establish themselves as legitimate–and who each find love in the process.
I especially love the hero of FALLING FOR THE PIRATE. Nate is dark, brooding, and wants nothing more than to redeem himself and his family—at least until he meets the heroine. Then he's faced with an impossible choice. As The Blogger Girls said in their review, "Nate could be my pirate any time!"
Here are five reasons why the heroine, Juliana, falls for him—and why who you might too…
Nate has incredible loyalty. The Men of Fortune are more than his business partners—they are his brothers. They fought together to build themselves up, and he won't let any of them down.
Nate considers honor above all things. Nate had a hard childhood, because his parents were murdered as part of dirty business dealings. He has never forgotten their deaths, and makes it his mission in life to avenge them.
Nate is determined and resourceful. Working on the docks was hard, honest work, but it wouldn't earn him redemption. He forged partnerships to establish Men of Fortune and then fought tooth and nail to make it succeed.
Nate fights for others first. Nate has a dark past, including imprisonment and abandonment. He channels this dark knowledge into empathy for those around him—and even started a school for young truant boys to learn work as a sailor.
Nate loves unconditionally. Nate has been working his whole life toward revenge—and soon realizes that as the daughter of his enemy, Juliana alone can give him that. However, he would have to mistreat her, and he can't bring himself to do so. Instead he offers to help her start a new life, even if it means losing her.
Okay, so those are five reasons to fall for Nate Bowen, pirate-turned-captain, but I have a bonus reason…
Nate appreciates a confident woman—in every way. The heroine Juliana is naturally curious and intrepid. So despite her very proper upbringing as a young lady of quality, she knows some about pleasure and is eager to learn more. Naturally, Nate is pleased.
For me that all adds up to a sexy, intriguing, irresistible hero in one dashing package. And I think Juliana is a great match for him, light to his dark, hope to his despair, and gentle in the face of his soulful caution.
I hope you enjoy reading more about Nate and the other Men of Fortune in FALLING FOR THE PIRATE, available now from Amazon, Barnes & Noble, iTunes, and your favorite book retailer.
Happy reading!
Amber