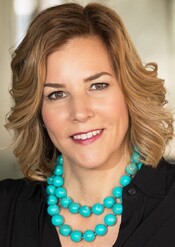 I've begun to think that inspiration is a bit like love: it appears unexpectedly and completely consumes one's thoughts.
I wasn't looking to write a new series when the idea for The Book Retreat Mysteries struck. I was plenty busy with The Books By The Bay series, the Charmed Pie Shoppe series, and writing one half of The Novel Idea Mysteries (under the name Lucy Arlington). However, this muse refused to be ignored.
Two summers ago, I'd been binge watching Downton Abbey. I love everything about that show, but what I love most is the incredible writing. The scenes unfold slowly, like a rosebud opening, and every line of dialog is carefully constructed. Anyway, I'd just finished gorging on Downton Abbey when we headed off on our family vacation
to The Homestead Resort. Located in the wilds of western Virginia, this historic hotel offered tons of amenities as well as a variety of outdoor activities. It offered us an escape from our busy, noises lives. Staying there would be like turning back the clock. It would be out Downton Abbey retreat.
The moment I first saw the sprawling manor house that was The Homestead nestled against a backdrop of blue hills, I was charmed. I loved the grand lobby, the elegant guest rooms, the charming décor, and the beautiful grounds. I loved the daily afternoon tea, the indoor pool and bowling alley, and the back stairs and servant's passageways, the locked doors leading to who knows where.
After two days of archery lessons, falconry lessons, horseback riding, and hiking, I knew I wanted to create a similar place, but I wanted my resort to be exclusively for readers. A Downton Abbey for readers, in fact. But I was on deadline for another project and kept trying to shelve the idea. Like love, it would not be denied.
Within days of returning home, new characters started lining up in my mind. The staff came first—an impeccable butler, a bustling housekeeper, a plump and merry cook, a loyal chauffeur, and a wise, amiable librarian. Next, the heroine, Jane Steward, came to life. Jane is a single mother and a widow who manages Storyton Hall with a combination of sugar and steel. She's also heir to an incredible secret. There is another library at Storyton Hall. A library of untold treasures. The kind of treasures people would kill to possess.
And so a vacation became a series. I'll be returning to The Homestead this summer where I'll sit on a veranda with my cup of tea and hope to be inspired all over again.