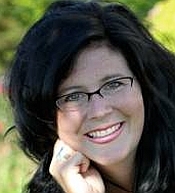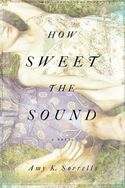 "No! It's not time—you gotta go back!" I wanted to wrap my hands around the tender green, pointed tops of the crocuses and daffodils poking through last year's mulch, intent on emerging despite the six inches of show that fell on them last week. They're not the only ones impatient for flip-flop and jacket weather, for planting pansies in pots on our front door stoops, for dogs and kids to fill the streets with laughter after this unusually severe and relentless Midwest winter.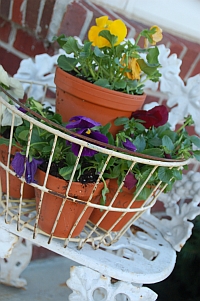 A recent reader of my debut novel, HOW SWEET THE SOUND, commented on how she felt like one of the more prominent themes of the book is about emergence, and indeed, the characters in my novel have a lot to say about emerging: emerging from pain, emerging from the past, emerging from strongholds and insecurities and long untended soul wounds. For many, discarding woolen socks for flip-flops is the bravest sort of emergence manageable when we've been hurt and betrayed. Stretching toward the warmth of the spring sun feels more like yanking too hard on swollen, arthritic joints when grief causes us to hunker down in dark isolation for too long.
In spite of all they go through, some of the characters in HOW SWEET THE SOUND do realize the possibility of emerging from tragedy. Some of them don't. Whether or not a character realizes this depends partly on their willingness to push up through the darkness and reach toward hope. Others need the help of friends who never give up on them. Still others don't at all.
Brokenness and grief can feel like the coldest, loneliest of winters, until we realize we aren't alone. The friends and characters you'll meet in HOW SWEET THE SOUND do just that, even as the tulips and narcissus, peony and hyacinths push up all around our homes in the next few weeks. Even the snow can't contain hope. Especially in the pecan-laden, rolling hills of southwest Alabama, the setting of HOW SWEET THE SOUND.
Bio: An Indianapolis native and graduate of DePauw University, Amy lives with her husband and three sons in central Indiana. A former weekly newspaper columnist, her award-winning book, HOW SWEET THE SOUND, released March 1.
Are you seeing signs of spring in your gardens yet? What is a favorite literary character of yours who has demonstrated the possibility of hope, either to supporting characters in the story, or to you, the reader? One commenter will win a copy of HOW SWEET THE SOUND, along with a pecan sampler just like the ones they grow in Bay Spring, Alabama!.
To comment on Amy K. Sorrells's blog please click here.