"Now that you know everything there is to know about me," she said, licking cheesecake off her fork with a little show of tongue simply because she liked Max watching her do it, "let's talk about you."

His smile wilted a little, much to her disappointment. "My life isn't nearly as interesting as yours. Definitely nothing worth talking about."

"That's silly," she scolded. "I bet you have a lot of fascinating stuff to talk about. I mean, for starters, did you grow up in a cop family here in Dallas?"

Max didn't say anything, and for a moment, she wasn't sure he'd heard her. Instead, he focused on his slice of cheesecake, like he was more interested in that than her. Finally, he looked up and gave another smile—only this time, it lacked humor.

"No, I didn't grow up in Texas. I was born in Las Vegas and lived there until I was eighteen," he said quietly. "My family was…well, let's just say it was about as far as you can get from a cop family. To put things in proper perspective, if one or two events in my life had gone slightly different, you'd be sitting at the table with a guy who works at a Gas-and-Go."

With his looks, confidence, and knee-weakening charm, Lana had a hard time believing Max could ever be anything but amazing. "But growing up in Vegas must have been cool, with all the lights and excitement?"

Max shook his head, though, turning his attention back to his cheesecake, taking a small bite. "I didn't grow up on that side of Vegas." He lifted his head to look at her again. "I lived in what you might call the projects—the low-rent housing section of North Vegas."

"Rough neighborhood?" she prompted, trying to imagine Max in a place like that. The image just wouldn't stick. He looked like he could take care of himself in a fight, but the idea of him dealing with that kind of life as a kid bothered her.

"Sometimes it could be," he admitted. "A lot of my friends ended up in jail or dead. I always considered myself lucky to have gotten out."

"What about the rest of your family?" she asked, curious despite herself. "Did they get out, too?"

"Not so much," he murmured.

Lana saw the flash of pain that crossed his face, no matter how hard he tried to hide it, and was immediately sorry she'd asked the question. She waited, expecting Max to say more. When he didn't, she was smart enough to know it was time to back off that particular subject. There was something bad lurking in his past, something he didn't want to talk about.

"I'm sorry," she said, reaching across the table to rest her hand on his heavily muscled forearm. "I didn't mean to dredge up bad memories."

He looked at her, a slow smile spreading across his face. Setting down his fork, he placed his hand on top of hers. "You don't have to be sorry. I had a tough life growing up, and I did a few stupid things. But while the events in my past will always be with me, they don't necessarily define me. In a lot of ways, while some of it really sucked, that life also made me stronger."

Lana gazed at him, lost for a moment in those vivid-blue eyes, wondering if maybe the past Max was referring to was the reason her father seemed so resistant to the idea of her hanging out with him. She tried to imagine what he could have done but stopped herself. If Max had done something that terrible, he would never have been allowed to become a cop, especially one on the SWAT team. She was aware enough of her dad's job to know that SWAT only took in the very best.

They sat there quietly for a while, eating cheesecake and enjoying each other's company. Just another indication there was something special going on between them. In her experience, dead air in the middle of a first date was a sure a sign she wasn't compatible with a guy. But with Max, she felt completely comfortable with it.

When her dessert plate was clean—short of licking it, of course—she found herself curious about one thing and hoped it was something Max wouldn't mind talking about.

"If you don't mind me asking, how did you get from that bad place in North Vegas, with the tough life you had and the stupid things you did, and into the Dallas PD SWAT Team? That's got to be a complicated story."

His mouth quirked mischievously. "Yeah, complicated would be a good word for it. I'm just not sure I should tell you about it."

"Why not?" she asked, surprised.

"Because, like I said, I did some stupid stuff. Stuff I'm not so proud of. I don't mind telling you, but I'd hate to give you a bad opinion of me."

"Is my opinion of you that important already?" she asked coyly.

He smiled again. "Actually, it is. As crazy as that may be."

She didn't think it was crazy at all. Probably because the connection between them was growing stronger by the second. She couldn't imagine anything he told her that would affect what they had.

"I hereby solemnly promise not to judge," she said. "Lay it on me."

He laughed and reached into the pocket of his jeans. A moment later, he came out with a poker chip and set it down on the table between them. She picked it up to read the logo. It was a fancy ten-dollar chip from a casino in Reno that she'd never heard of. Then again, she didn't know much about casinos in general, much less those in Reno. She flipped it over, expecting to see something on the backside that would help her understand what she was looking at, but there was nothing special there, either.

"What's this?" she asked, bouncing the chip in her hand and feeling the weight of it before handing it back to him. "Did you win it while you were in Reno?"

He took the chip back and gazed at it, a slight smile curving the corners of his lips. "No, I didn't win it. I paid for it out of my own pocket. I keep it as a reminder of the day my entire life changed."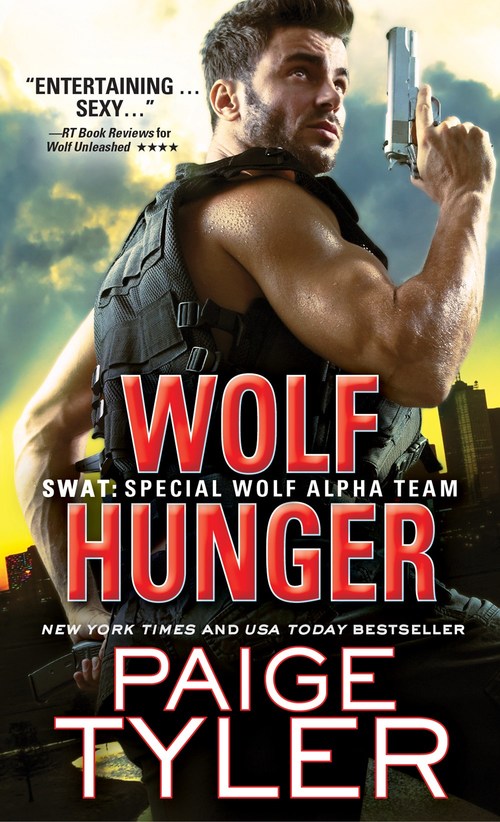 SHE'S ALL THE WOLF HE'LL EVER NEED…
When SWAT Officer Max Lowry meets Lana Mason, he falls fast and hard. He's positive she's The One. And Max's favorite part? Lana's a wolf shifter too, so they can skip the awkward reveal and head straight to the happily ever after. There's just one problem: Lana doesn't know that she's a werewolf.
To make matters worse, hunters with intent to kill have tracked Lana to Dallas. Max has to figure out how to keep Lana safe, show her who and what she really is―and just how much she means to him.
Romance Paranormal | Romance Military [Sourcebooks Casablanca, On Sale: December 5, 2017, Mass Market Paperback / e-Book, ISBN: 9781492642374 / eISBN: 9781492642381]

The shifter who almost wasn't

Another werewolf finds his One!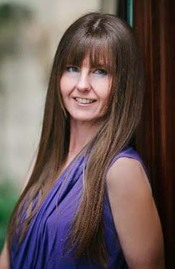 Paige Tyler is the USA Today bestselling author of sexy, romantic fiction. She and her very own military hero (also known as her husband) live on the beautiful Florida coast with their adorable fur baby (also known as their dog). Paige graduated with a degree in education, but decided to pursue her passion and write books about hunky alpha males and the kickbutt heroines who fall in love with them.