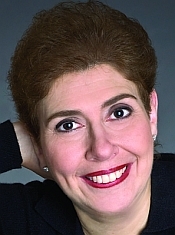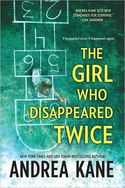 Over the past several years, I've had the amazingly good fortune of working closely with the FBI.  I've consulted with the Bureau's Crimes Against Children Unit, the Asian Criminal Enterprise Task Force, the Crisis Negotiation Unit, the Behavioral Analysis Unit (a la "Criminal Minds"), members of various Evidence Response Teams (the Federal equivalent of "CSI"), the Art Crime Team, and more.  I've visited several field offices and resident agencies (smaller, local offices), and I've toured FBI Headquarters in Washington DC.  I've learned how to shoot a Glock, how to handle a hostage negotiation, and how to speak FBI (hundreds of acronyms!).
And then there's Quantico.  I've made more than one trip down there—I even did a book signing at the FBI Academy bookstore.  It's a world unto itself, with extensive training grounds, an impressive shooting range, and the legendary Hogan's Alley—a man-made town that feels as real as your home town, except that it's populated by FBI agents, new agents in training, and actors who are hired to bring simulated crime scenes to life.
Last fall, I was asked by the Newark Field Office (they're responsible for the entire state of New Jersey) to be their celebrity keynote speaker at an off-site conference with their entire staff.  Making a speech in front of hundreds of the most brilliant and dedicated men and women I've ever had the honor of working with. Not too intimidating!
Besides being awesome pros, they're also awesome hosts.  I was greeted with warmth and enthusiasm, and the day was a blast!  I made my speech, did a great booksigning during which I got the chance to talk to and get to know many of the agents and support staff I had yet to meet—and to reconnect with those I'd already met—professionals who'd helped me inject the authenticity I needed to build my characters and to construct suspenseful storylines.  On top of all that, the field office honored me with a beautiful plaque, thanking me for my contribution.  I'll treasure that plaque forever!
Bottom line– The agents and support staff at the FBI are amazing at making themselves available to me.  They also know that I'm a sticker for authenticity, as are they.  So, before I convert any manuscript into a book, I have the experts who helped me read over all the pertinent sections they helped me create.  I make whatever corrections they recommend.  And I NEVER cross the line when it comes to situations that are delicate.  I err on the side of "don't release this" even though what I'm privy to is not classified.
To comment on Andrea Kane's blog please click here.