October 2007
On Sale: October 16, 2007
Featuring:
Harry Potter; Ron Weasley; Hermione Wranger
ISBN: 0545044251
EAN: 9780545044257
Hardcover
$195.00
Young Adult Adventure
Buy at Amazon.com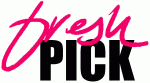 Time to re-read to prepare for final film
Harry Potter Hardcover Boxed Set (Books 1-7)
by J. K. Rowling
These books are housed in a collectible trunk-like box with sturdy handles and privacy lock. Bonus decorative stickers are included in each boxed set.
Book 1: Harry Potter and the Sorcerer's Stone (1997)
What did Harry Potter know about magic? He was stuck with the decidedly un-magical Dursleys, who hated him. He slept in a closet and ate their leftovers. But an owl messenger changes all that, with an invitation to attend the Hogwarts School for Wizards and Witches, where it turns out Harry is already famous…
Book 2: Harry Potter and the Chamber of Secrets (1998)
When the Chamber of Secrets is opened again at the Hogswart School for Witchcraft and Wizardry, second-year student Harry Potter finds himself in danger from a dark power that has once more been unleashed on the school.
Book 3: Harry Potter and the Prisoner of Azkaban (1999)
For twelve long years, the dread fortress of Azkaban held an infamous prisoner named Sirius Black. Convicted of killing thirteen people with a single curse, he was said to be the heir apparent to the Dark Lord, Voldemort.
Now he has escaped, leaving only two clues as to where he might be headed: Harry Potter's defeat of You-Know-Who was Black's downfall as well. And the Azkban guards heard Black muttering in his sleep, "He's at Hogwarts…he's at Hogwarts."
Harry Potter isn't safe, not even within the walls of his magical school, surrounded by his friends. Because on top of it all, there may well be a traitor in their midst.
Book 4: Harry Potter and the Goblet of Fire (2000)
Fourteen-year-old Harry Potter joins the Weasleys at the Quidditch World Cup, then enters his fourth year at Hogwarts Academy where he is mysteriously entered in an unusual contest that challenges his wizarding skills, friendships and character, amid signs that an old enemy is growing stronger.
Book 5: Harry Potter and the Order of the Phoenix (2003)
There is a door at the end of a silent corridor. And it's haunting Harry Potter's dreams. Why else would he be waking in the middle of the night, screaming in terror?
Here are just a few things on Harry's mind:
* A Defense Against the Dark Arts teacher with a personality like poisoned honey.
* A venomous, disgruntled house-elf
* Ron as keeper of the Gryffindor Quidditch team
* The looming terror of the end-of-term Ordinary Wizarding Level exams
. . . and of course, the growing threat of He-Who-Must-Not-Be-Named. In the richest installment yet of J. K. Rowling's seven-part story, Harry Potter is faced with the unreliability of the very government of the magical world and the impotence of the authorities at Hogwarts. Despite this (or perhaps because of it), he finds depth and strength in his friends, beyond what even he knew, boundless loyalty; and unbearable sacrifice.
Book 6: Harry Potter and the Half-Blood Prince (2005)
Harry Potter and the Half-Blood Prince takes up the story of Harry Potter's sixth year at Hogwarts School of Witchcraft and Wizardry at this point in the midst of the storm of this battle of good and evil.
Book 7: Harry Potter and the Deathly Hallows (2009)
The final year. Battles, deaths, victories.