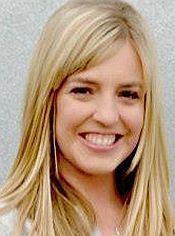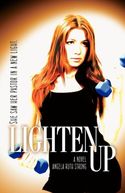 There are some taboo subjects in the Christian writing world—some that just don't get discussed as if they don't exist. Honestly, if you look at the inspirational book section at Wal-Mart, you might think we've all turned Amish.
Women in the church today get boob jobs. Men struggle with porn addictions. Abortions are kept secret. And ministers have been known to cheat.
It's the truth. So I wrote about it. But, as my former agent would say, I wrote it in a way that "makes the tragic entertaining."
Yeah, Bethany is struggling with forgiving her father for running off with his church secretary. And yeah, she starts to fall in love with her own pastor who is counseling her to forgive him. But instead of focus on her own issues, she gets into an assortment of embarrassing experiences while trying to fix others—splitting her pants at a cosmic bowling alley and exposing her white underwear beneath the black lights, running into her crush when trying on maternity clothes over a fake baby belly, and overdosing on fruit punch when fasting with the results of acting drunk. It's a humorous look at the lengths Christians can go to in the effort to appear perfect, when really being transparent is what offers hope for humanity.
Christians still have temptations. We still make mistakes. We still need help. So I wrote about it.
And I'm okay that when I look at the Christian store bookshelf I hear the old song from Sesame Street: "One of these things is not like the others. One of these things just doesn't belong."
There's nothing wrong with Amish fiction, but if that's what I wrote, then I wouldn't be true to myself. I'm a pastor's daughter who has seen the ugly side of religion but still chooses to believe.
So I wrote about it.
What are the "real" things you think happen in life? One commenter will win a cool water glass, some Starbucks tea and a copy of LIGHTEN UP!
To comment on Angela Ruth Strong's blog please click here.