Thirteen years ago, decorated former Army Ranger Roman Sheppard rescued Mexican heiress Cenobia "Cen" Trujillo from a shocking kidnapping that riveted the world.
Now, this reluctant warrior prince–head of an elite security firm and the lost prince of a small Spanish kingdom–has come to Mexico to once again protect the heiress-turned-CEO as growing threats work to derail her launch of a car that will change the Mexican industrial landscape for the better. 
Cenobia hopes his close proximity will allow her to finally figure out if what she feels for him is a teenager's daydream or a grown woman's reality. Roman, however, is doing everything he can to resist thinking of her as his sweet Cen.
***
He was the sensation she knew he would be in the vast room with its spectacularly decorated high ceiling of stained glass, its giant chandeliers gleaming off marble floors, and large, gold framed mirrors that made the room boundary-less. National and international representatives of the auto, oil, and gas industries, many who were wealthy enough to buy small nations, weren't immune to the presence of royalty, no matter how reluctant the royalty was.
Roman shook the hands and said the words, but quickly demurred to Señorita Trujillo. His silence, his sharpshooter stare, and his pleasant but resolute nonsmile was effective at shutting down even the most gregarious, clueless, or entitled. They were able to make their way quickly to her father to give their greetings and congratulations.
Daniel welcomed her with a huge, pearly white smile and a big, bear hug. He ruined his greeting when he said, "I heard you had a problem at the plant."
Cenobia swallowed her surprise and Roman bought her time by grabbing champagne flutes and shoving one into her hand. She took the tiniest sip. Of course her father had people reporting to him.
"It was a mix up," she said. "I'm handling it."
Her father, with his thick wavy hair brushed back and tamed with a bit of pomade, looked at her steadily. In her heels, he was only a couple of inches taller than her. But he was every bit as imposing as one would expect from a wealthy industrialist.
"You've made many promises about the quality of La Primera, the skill of the Mexican worker, and the excellence of Trujillo Industries. If that plant isn't running smoothly by the time of the launch, you will immediately break them."
The only reason her father was taking this pretend health sabbatical was so she could hang herself with her own rope. He didn't want to drive her away. Instead, he believed he was allowing her to make a half-a-billion-dollar mistake so she that would finally realize she was better suited to be the pretty, pampered heiress—with perhaps a quiet VP role in the company as a consolation prize—that he always wanted her to be.
Now, with so many powerful people in tuxedos and gowns watching, and with Roman Sheppard standing by her side, she gave her father her most confident smile. "I'll be visiting the plant tomorrow," she said. "We'll be ready for the onslaught of orders after the car is revealed at the auto show. Don't you worry, mi padre."
She leaned forward to kiss his cheek, but her father tightly gripped her hand as she did so. "Be sure you want this, mi hija." The worry in his voice was sincere. That was the hardest part. He sincerely loved her and sincerely wanted to protect her. "Be sure it's worth it. There's still time to slow it all down."
She squeezed his hand back with a reassurance that she wished her father could offer her. Roman escorted her away.
"You know what the problem with you two is?" he murmured as he moved them toward the hors d'oeuvres table. His bicep felt tantalizingly firm under her hand. "You're too much alike. Watching y'all argue is like watching someone yell at a mirror."
Cenobia sniffed as he handed her his glass, filled a small plate for both of them, then led her toward the edge of the room, away from the bright chandeliers and loud conversations. He wasn't wrong. She and Daniel could match point for point on stubbornness.
"My father wouldn't be disgruntled if the reflection he saw didn't have chichis," Cenobia grumbled as Roman raised a shrimp to her mouth. She took it and chewed.
"It's more than you simply being a woman." He took a shrimp for himself then wiped a dollop of yogurt from the corner of his mouth. "It's bigger than that."
Her father's protectiveness, devotion, and worry. The obsessive eyes he'd kept on her in the weeks after Roman had returned her to him. She knew her father's issues were more than just about sexism or a Mexican traditionalist's point of view.
"I know," she said. Roman held out a tiny empanada, which she bit into, then he popped the rest into his mouth. It tasted of sweet corn "and crabmeat. "But you do understand that half of the issue is simply my gender, verdad? I'm allowed to be angry about the disadvantage assigned to me because I have breasts."
He cleared his throat. "You are," he said. "It's not fair and it's something that I as a white male born in the U.S. won't ever fully get." The little toast of mollete he fed her was topped with pâté and bright salsa. "I also know it would be helpful while I'm in this tight tux if you'd stop talking about your chichis."
The shock of his words, his acknowledgement of his awareness of her, a simple joke between friends but they didn't joke this way, they weren't…had never been…this way, had her startling to realize that he'd been feeding her. With his thick, capable fingers, this warrior prince had been feeding her. Right now, he was holding up a small taco and she'd been about to take a bite.
"What are you doing?" she asked, rearing back.
His green eyes looked darker in the shadows here at the edge of the gilded room. "Have you eaten today?"
She realized she'd skipped lunch. "No."
"Then you need to eat, Cenobia." His voice was like black silk over sand. "I said I'd take care of you."
To any curious eyes, they simply looked like two longtime friends juggling a plate and two champagne glasses.
Heart pounding, she slowly tilted her head and opened her mouth. He kept his eyes on hers as she fit her lips around the corn tortilla and bit into it. She'd never been more aware of the simple mechanics of eating. He lifted the rest of the taco to his mouth and finished it in one bite. He'd been sharing food with her as if their mouths had already shared other intimacies.
He wiped at a sheen on his plush bottom lip with a knuckle. "How'd that taste?" he asked, low, and how had he learned to make benign words sound like that?
The taco had been filled with crispy carnitas, fresh onion, a heavy squeeze of lime. "Good," she answered. Not at all breathlessly.
He gave her that smile that was more in his eyes than on his mouth. "I thought you were allergic to tasty food."
"Food is fuel. It's a waste of time. If I could just take a pill…"
He closed his eyes in what looked like agony and those tempting lines around them shot out like sunrays. "Oh, sweetheart, I have so much to teach you."
In a crowded room full of her peers, in front of the man she'd had an increasingly embarrassing crush on since she was eighteen years old, Cenobia suffered through the single most erotic moment of her life. If he breathed on her, she would go up in flames.
(C) Angelina M. Lopez, Carina Press, 2021. Used with permission from the publisher. 
Filthy Rich #3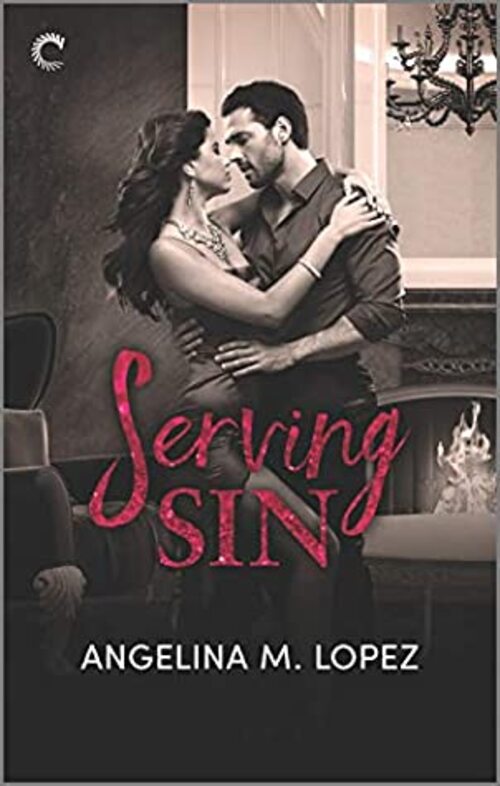 Thirteen years ago, decorated former-Army Ranger Roman Sheppard rescued Mexican heiress Cenobia Trujillo from a shocking kidnapping that riveted the world.
In the years since, Roman's risen from his humble Texas roots: He is now the head of an elite security firm and the reluctant half-prince of a glamorous wine-growing Spanish kingdom.
And today, Cenobia–"Cen"–is finally in the CEO role she's trained for her whole life. But serious, growing threats against her are derailing a product launch that will change the Mexican industrial landscape forever. She's done the hard work to recover from her kidnapping, but therapy has't changed the fact that Roman Sheppard will forever represent safety in her mind.
He's the only one she can trust.
And his coming to Mexico will allow Cenobia to finally figure out if what she feels is a teenager's daydream or a grown woman's reality…
But there's a reason Roman has stayed a continent away. His mission is to save people. And nothing–not duty to family, not the mistakes of his past, and certainly not love–is going to get in his way.
He'll go to Mexico. He'll help Cen. He'll keep her safe.
What he won't allow himself to do?
Desire Cenobia Trujillo. He won't allow her to become his sweet Cen.
Filthy Rich
Book 1: Lush Money
Book 2: Hate Crush
Book 3: Serving Sin
Romance Contemporary | Romance Billionaire [Carina Press, On Sale: May 25, 2021, Mass Market Paperback / e-Book, ISBN: 9781335459534 / eISBN: 9781488057083]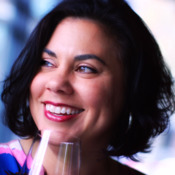 Angelina M. Lopez wrote "arthur" when her kindergarten teacher asked her what she wanted to be when she grew up. In the years since she learned to spell the word correctly, she's been a journalist for an acclaimed city newspaper, a freelance magazine writer, and a content marketer for small businesses. At long last, she found her way back to "author."
Angelina writes sexy, contemporary stories about strong women and the confident men lucky enough to fall in love with them. The fact that her parents own a vineyard in California's Russian River Valley might imply a certain hedonism about her; it's not true. She's a wife and a mom who lives in the suburbs of Washington, D.C. She makes to-do lists with perfectly drawn check boxes. She checks them with glee.