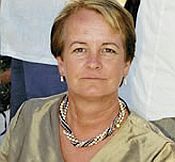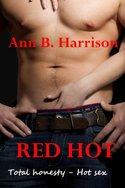 I envy people that can plot every chapter of their book before they start, seriously I do. My best writing buddy does this and I have to say I'm in awe of her skills.
I've tried to do the character wheel, goal motivation and conflict to help me out but it doesn't work for me.
I tend to go for walks in the early morning with a germ of an idea rolling around in my brain. If I'm lucky it will simmer away nicely until there is something to work with. It might be one sentence or a name. I wrote my first rural romance from seeing a sign on a fence naming the station if surrounded.
That is when I sit down and my fingers start racing over the keys. If I'm lucky it will flow nicely. Some days I have to literally pull the words out as I go, some days the words pour out.
With RED HOT, it was the location that first struck me. I had a trip to San Francisco and fell in love with the coast road. It took my breath away. I knew I had to write a story set in that area. I let it sit for a while and before I knew it, Red was knocking at the inside of my head. Once I started writing it came together quite fast and I didn't see the outcome of the romance until it was almost at the end of the story.
Total pantser through and through. Even my characters tell me what to say.
If you've thought about writing do you think you'd plot and plan or would you do it by the seat of your pants? One commenter will win their choice of Ann's books
To comment on Ann B. Harrison's blog please click here.