"No one comes here by accident." (Frontier Nursing Service saying)
I came across that saying while researching the Frontier Nursing Service for the historical background of my novel, These Healing Hills. In 1925, Mary Breckinridge established a nurse midwife service in the Appalachian Mountains. As I read about the nurse midwives and the volunteers who assisted them in providing prenatal and maternity care along with other health services to the Kentucky mountain community, I could see why the workers felt they weren't part of the Frontier Nursing Service by accident.
Breckinridge recruited the first nurse midwives from England since at the time, America had no midwifery schools, so coming to Kentucky involved great effort and changes in the lives of those who came to the mountains. The volunteer helpers, called couriers, were generally privileged young women from society circles who would come and stay for a few weeks or months to take care of the midwives' horses, run errands, and make themselves useful in a myriad of ways. It's easy to imagine the life lessons these young women learned in this mountain community where the residents had few if any modern amenities.
Most of the mountain families managed through subsistence farming, working in coal mines, or sometimes by breaking the law to make moonshine. Before the establishment of the Frontier Nursing Service, healthcare was not easily accessible and women often depended on mountain granny midwives to help deliver their babies. Breckinridge wanted to bring more advanced care to the mothers and children in the mountains. She definitely didn't come to the mountains by accident. She carefully researched the area by riding up into the mountains on horseback and seeking out the granny midwives to determine where to establish her Frontier Nursing Service.
The first nurse midwives Breckinridge recruited from England fell in love with the mountains and felt the call to this Appalachian area was providential. But when the Second World War broke out in Europe, some of those nurse midwives returned to England to help in the war effort. With the war making it difficult to recruit midwives from overseas, Breckinridge established a Midwifery School in the little town of Hyden, Kentucky in 1939 to fill the need for more nurse midwives. She recruited nurses for the school by promising them their own horses, their own dogs, and a thousand miles of Kentucky Mountains to serve as they helped save children's lives. What nurse with a sense of adventure and in need of a new direction in life could turn that down?
That's where Francine Howard, my character in THESE HEALING HILLS, comes in. She is definitely in need of a new direction in life after she gets a "Dear Joan" letter from the man she had assumed she would marry after the war. She knows how to ride a horse, has always wanted her own dog and is willing to give adventure in the mountains a try while helping to save children's lives. So she comes to the midwifery school.
A thread throughout THESE HEALING HILLS shows the providential truth for Francine that she didn't come to the mountains by accident. Things aren't happening in her life the way she expected or planned, but Fran remembers her grandmother telling her, where one door closes, another opens. If not a door, a window somewhere. After she is in the mountains, she is very glad that window opened to a new life she couldn't even imagine.
Sometimes people ask me how I decide which story to write. Ideas can be all around, but what makes one idea become a story path to follow all the way to the end while other ideas fall by the wayside? That can be a hard question to answer because sometimes I simply don't know why I pursue one idea and not another. A writer's muse can be a slippery fellow who doesn't like being pinned down as to how the creative process works. One thing for sure, the right characters have to show up as Francine did in These Healing Hills to fit the historical background and whisper her story into my writer ear.
I do feel that just as the nurse midwives didn't make their way to the mountains by accident, I didn't make my way to this story, These Healing Hills, by accident. And that's exactly how it should be–a providential match between story, characters and writer.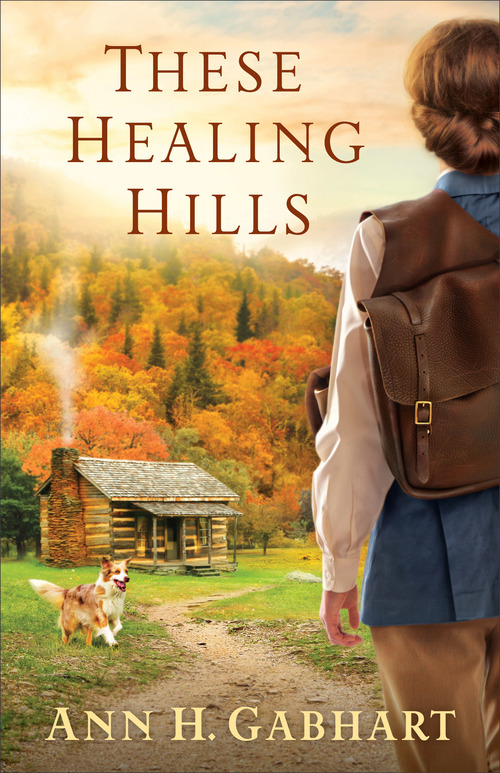 Francine Howard has her life all mapped out until the soldier she planned to marry at WWII's end writes to tell her he's in love with a woman in England. Devastated, Francine seeks a fresh start in the Appalachian Mountains, training to be a nurse midwife for the Frontier Nursing Service.
Deeply affected by the horrors he witnessed at war, Ben Locke has never thought further ahead than making it home to Kentucky. His future shrouded in as much mist as his beloved mountains, he's at a loss when it comes to envisioning what's next for his life.
When Francine's and Ben's paths intersect, it's immediately clear that they are from different worlds and value different things. But love has a way of healing old wounds . . . and revealing tantalizing new possibilities.
Inspirational Historical | Inspirational Romance [Revell, On Sale: September 5, 2017, Paperback / e-Book, ISBN: 9780800723637 / eISBN: 9781441219787]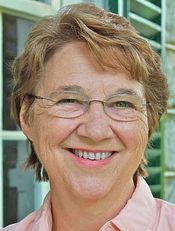 Ann H. Gabhart is the bestselling author of several Shaker novels—The Outsider, The Believer, The Seeker, The Blessed, and The Gifted—as well as Angel Sister, Small Town Girl, Love Comes Home, Words Spoken True, and The Heart of Hollyhill series. She lives with her husband a mile from where she was born in rural Kentucky.