1–What's the name of your latest release?
When You Wish Upon a Rogue 
2–What is it about?
It's a romantic twist on the myth of Persephone and Hades. Sophie, who has a green thumb, accidentally trespasses on one of Reese's properties. When she sees how sleep-deprived the earl is, she brews him a medicinal cup of tea…and it works. They strike a bargain: she can use his property in exchange for spending one night a week with him. The attraction between them is undeniable, but Sophie is promised to another, and Reese has lots of demons of his own. They'll have to risk everything for a shot at their happy-ever-after.
3–What word best describes your heroine?
Selfless. Sophie has such a pure heart.
4–What makes your hero irresistible?
He's so tormented—and refuses to admit it. The only person he has a soft spot for is Sophie.
5–Who are the people your main characters turn to when they need help?
Sophie turns to her best friends (the other heroines of the Debutante Diaries series), Fiona and Lily. Sadly, Reese is pretty much alone in the world…so he turns to Sophie.
6–What do you love about the setting of your book?
Some of the most sensual scenes take place at Reese's country estate in an otherworldly garden that bears a striking resemblance to…the Underworld. The lush scenery makes for such a swoony backdrop!
7–Are you a plotter (follow an outline) or a pantster (write by the seat of your pants)?
A little of both. I have a general plan for the story, but I love it when there's an unexpected twist or turn and will definitely go with it.
8–What is an ideal writing day for you?
I'll take any day when the words are flowing! It's a wonderful feeling when the story in my head comes alive on the page/computer screen.
9–Do you listen to music while you write, need total silence, or do you have the TV on?
I don't mind a little background noise from TV or music, but I do prefer to be alone.
10–How do you approach research?
Before I start a story, I'll research the characters' interests and backgrounds. But once I'm drafting, I put that on the back burner so I can focus solely on their relationship and emotions. While I'm revising, I do more fact-checking and try to inject some interesting tidbits.
11–What is your publishing journey story?
I can't believe this will be my tenth full-length published novel! I've always loved reading historical romance and started writing seriously about ten years ago. If I'd known how much fun it was, I would have started earlier.
12–Do you have critique partners/writing groups you want to give a shout-out to?
Part of the reason this journey has been so much fun is because of my writing partners, Keli Gwyn and Cara Connelly. They've brainstormed with me, edited my draftiest drafts, and talked me off many a ledge. They're both incredibly talented, but it's their friendship that means the world to me.
13–What're the most frustrating things about being an author?
When a draft doesn't come together quite the way I'd like. On the other hand, it's so satisfying to work through a story's issues and watch it get better. I try to put a positive spin on it!
14–What's your favorite scent?
Chocolate chip cookies fresh from the oven. Yum.
15–What movie will you watch no matter what if it's on TV?
Ah, there are a lot of period dramas that are hard to resist, but I'd have to say Guardians of the Galaxy. The endearing characters, music, and humor always pull me in and make me smile.
16–Do you like breakfast, lunch, or dinner best?
Breakfast food—but at lunch or dinnertime.
17–What's one thing you wish you knew more about?
Fashion design. I'd love to be able to create gorgeous historical gowns.
18–What's the silliest thing you've recently done?
Put brownies in the oven and forgot to turn it on!
19–What can readers expect from you next? 
I'm working on a fun new historical romance series that's a cross between Pride and Prejudice and Love Island. It features three spirited heroines who live in the fashionable seaside resort—that just happens to attract London's most rakish rogues.
20–How can readers reach you?
It's always a pleasure to hear from readers! I'm on Instagram (annabennett4224), Twitter, and Facebook. The best way to learn about new releases is to sign up for my newsletter or follow me on Amazon or BookBub.
Thanks so much for having me today!
Debutante Diaries #3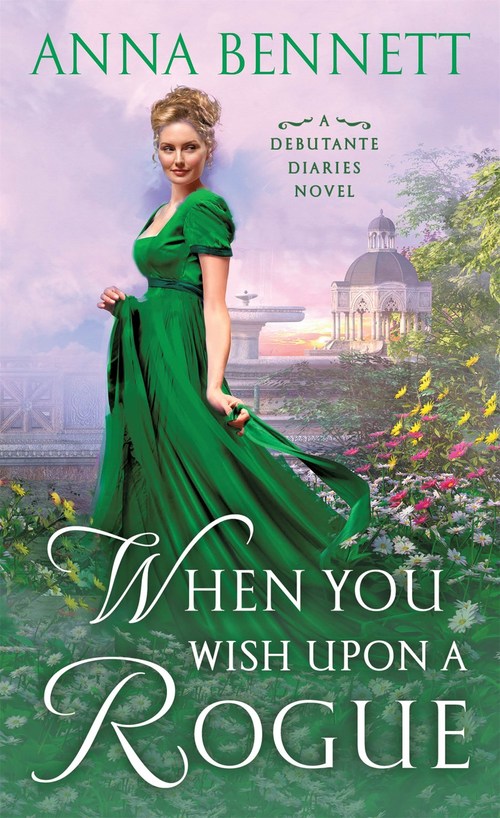 Once upon a time in Anna Bennett's When You Wish Upon a Rogue–third in The Debutante Diaries series–three young ladies vowed to record their first London seasons and to fill in the gaps of their educations.
She knows what she wants.
Miss Sophie Kendall is happiest arranging the secret meetings of the Debutante Underground, a group of women who come together to discuss the weekly advice column The Debutante's Revenge. What makes Sophie most unhappy is her impending march down the aisle to a man she does not love. But her family's finances are in increasingly dire straits.
He makes an offer she can't refuse.
Henry Reese, Earl of Warshire, hasn't slept in weeks. Desperate to escape his manor house and its haunting memories, he heads for one of his abandoned London properties. There he meets a beautiful, intriguing woman—trespassing. Reese is far less interested in Sophie's search for a secret meeting spot than he is in her surprising ability to soothe his demons. So he strikes a bargain with her: his shop in exchange for spending one night a week with him.
Is this love for real—or just a dream?
Sophie never expected this to happen. But she cannot deny the fire Reese sparks in her—and soon their shared desire burns bright. Sophie is irrevocably promised to another. But maybe these two ill-fated lovers can find a way to risk it all—all the way to happily ever after…
Romance Historical [St. Martin's Paperbacks, On Sale: May 26, 2020, Mass Market Paperback / e-Book, ISBN: 9781250199508 / eISBN: 9781250199515]

DEBUTANT'S DIARIES WILL WIN YOUR HEART!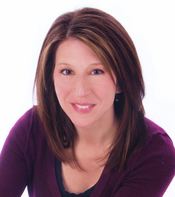 Anna Bennett started swiping romances from her mom's bookshelf as a teenager and decided that books with balls, dukes, and gowns were the best. So, when she had the chance to spend a semester in London she packed her bags—and promptly fell in love with the city, its history, and its pubs. She dreamed of writing romance, but somehow ended up a software analyst instead. Fortunately, a few years and a few careers later, Anna found her way back to writing the stories she loves and won the Romance Writers of America's Golden Heart®. She lives in Maryland with her husband and three children, who try valiantly not to roll their eyes whenever she quotes Jane Austen. Other weaknesses include reality TV, cute shoes, and coffee. Lots and lots of coffee.