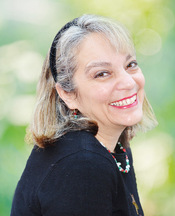 I admit it … I'm not a tidy person.
It's not in my nature. I don't have a tidy mind. I certainly don't have a tidy office. I find an empty desk and a neat office scary! Honestly, my brain freezes if there is too much tidiness!
I like stuff and I like it around me. I like things on the wall, things on the shelves, my working tools on my desk and a cat or two lazing in the sun to top things off (although preferably not on my work!). I like photos and books and trinkets and my collections of penguins, Moomins, hockey memorabilia and autographs. I like cards I've been sent, my book covers and writing awards, gifts my family or friends have made me or that the kids I used to teach gave me. Everything in my office makes me smile and I'm sure it gives me some kind of positive energy for my work.
People think that because I'm not tidy, I'm also disorganised. I like to say that I'm untidily organised. There is a method to the clutter and I know where things are. A place for everything and everything in its place – even if it looks like chaos to others. I can tell you who gave or made me each item or where it came from and what it means to me.
That said, I do tend to have occasional blitzes — usually after I've finished writing or revising a book — where I go through the piles and tidy away or rearrange items. For the following week, I won't be able to find anything, until the natural order of clutter has been restored! LOL
One of the things I've learned is that in order to be comfortable being me, I need to be able to Be Me – untidiness and all (Thank goodness, my lovely hubby understands that … and gave me a nice big office to mess around in *g*) I know this will make some of you shriek with horror. But, hopefully, it will make others smile with understanding!
What about you? Are you tidy or untidy? Are you tidily disorganised or untidily organised? Do you like clutter or does clutter drive you nuts?
To comment on Anna Sugden's blog please click here