1–What is the title of your latest release?
2–What is it about?
Really short answer: One exiled earl, one sexy poet, one hell of a past relationship to work through.
Short answer: It's a loose riff on Shakespeare's A Winter's Tale, a second-chance m/m Regency romance set at Christmas with buckets of longing, angst, sexy fencing, a secret baby, found family and a brief but memorable appearance from a bear.
Longer answer: it's about making a future that both acknowledges and draws a line under the past, about confronting the demons that have haunted you for years – and about how really, deep down, you never forget your first true love.
3–What do you love about the setting of your book? 
I love writing about snowy weather and remote places. Sherborne's castle in Cumbria is basically at the end of the world, surrounded by bleak, dramatic landscapes and beset by bad weather. Nothing to do but light the fires, look out at the darkness and work through all those lingering romantic feelings…
4–How did Sherborne surprise you? 
Sherborne was quite a complex character to write. Without getting too spoilery, there's an unthinking nobility that guides some of his actions in the story that's at odds with his disdainful, often unlikeable personality. He's also funny, which was something that emerged in later drafts. And the scene where he sings to the baby was a spur-of-the-moment idea!
5–Why will readers love Richard? 
Hopefully for the same reasons I love Richard. He's damaged by his past, determined to present a hard front when it comes to Sherborne, but he has a core of tremendous sweetness and hopes that the sadness in his life hasn't managed to kill. The scenes where he demonstrates his tenderness and emotional honesty were some of the nicest ones to write.
6–What was one of your biggest challenges while writing this book (spoiler-free, of course!)? 
Probably the global pandemic and country-wide lockdown that happened during the first draft! I spent a lot of time sitting on a camping chair in my tiny balcony drafting, and the process of crafting a book turned out to be quite therapeutic.
7–Do you look forward to or do you dread the revision process? 
I don't know any writers who actually enjoy receiving the edit letter where the editor helpfully points out all the ways your story doesn't work. I spent about a day sulking after I get it. Then, once I've returned to normal and get down to business, it's brilliant to turn your mess of a book into something clearer and more precise. It's also brilliant fun when the nutty ideas you thought would never get past the editing process are not only accepted but welcomed.
8–What's your favorite snack to have on hand while writing? 
I try not to have snacks on hand because it leads to me eating an entire packet of biscuits/crisps/sweets during one writing session. But if I magically developed self-control, I'd probably go for salt and vinegar Kettle Chips or homemade pitta bread.
9–Where would you go for an ideal writer's retreat? 
I've often fantasised about staying in lakeside houses or turrets in crumbling castles for a month, but the sad truth is I write best at the kitchen table in my tiny flat or at my desk once everyone else is asleep. Writing needs to be a part of my normal daily routine or it all goes to hell.
10–What's the best piece of writing advice you've received? 
I've read a million books of writing advice, and the best point I've taken from all of them is essentially that the manuscript needs to exist. You need to actually write words down in order to edit them. Don't keep it in your head–it's safer, but it doesn't actually exist!
11–Who is the fictional character you want to hang out with the most? (anyone in literature!)
Nanny Ogg from Terry Pratchett's Discworld. Imagine how much fun you'd have!
12–What's one of your earliest book memories? 
Reading MATILDA as a child while I was supposed to be getting my shoes on and getting in the car to go to school. The book was so engrossing that I didn't want to return to the real world, which meant a late school arrival but a lasting love of reading.
13–If you had to write in a different genre, what would it be and why? 
I want to have a go at writing in every genre. Why not? I love reading horror, crime, fantasy, and literary fiction as well as romance, so it'd be fun to try all of those genres.
14–What song will automatically put you in a good mood? 
A lot of songs put me in a good mood, but it's hard to be gloomy when 'Don't Stop Me Now' by Queen comes on.
15–What is your favorite way to practice self-care?
Being with my family and friends. Apart from that, a scalding hot shower with some highly scented soap.
16–What can you eat and never get sick of? 
Pasta! I live in Italy and make different pasta dishes at least four times a week.
17–Will you share a favorite, recent-ish book you recommend? 
BOMBSHELL by Sarah Maclean is great. Pretty much unputdownable.
18–Do you have any hobbies? 
I love painting, usually very precise botanical paintings of flowers or fruit. I also love knitting – it's what I use to procrastinate when I have edits to do!
19–Are you an early bird or a night owl?
I vary. As long as I get about seven or eight hours or sleep, it doesn't matter what time I actually wake up. But if I had nothing to do, I'd be getting up at midday every day just because it's so nice to laze about in bed with a cup of tea.
20–What can readers expect from you next? 
Well, there's the third book in my Society of Beasts series that'll be out in May. It's called THE SERVANT AND THE GENTLEMAN and is a light-hearted romp through Regency London and Bath with lots of cake and feelings. Apart from that, I have a million ideas for both romance and non-romance manuscripts–let's hope they all get turned into books!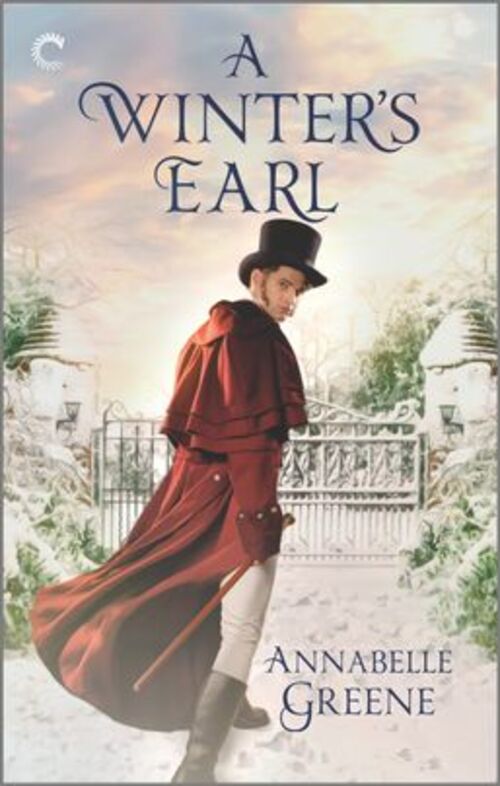 Come to me. I need you. It's a matter of life-and-death.
Infamous poet Sherborne Clarke is a scholar, a lover—but not a father. When he finds a baby abandoned on the steps of his crumbling castle, he knows he must get her to London and an orphanage. It's the perfect excuse to contact the one person he trusts…the man whose love he stills yearns for, and whose heart he broke years before.
Richard Ashbrook was groomed from birth to become the Earl of Portland, until Sherborne betrayed him, exposing his sexuality to the papers and forcing him into exile. But as much as he hates Sherborne, Richard has never managed to break their link or let his confusing sentiments concerning him subside. When he receives a missive implying that Sherborne's life is at risk, he knows it is time to return home.
Richard undergoes the perilous journey from Sicily only to find the other man untouched. Furious, he agrees to transport the baby to London—whatever gets him out of Sherborne's life once and for all. But when a snowstorm leaves them stranded, they're forced to confront the past—and deal with the love between them that's all too present.
Romance Historical [Carina Press, On Sale: November 9, 2021, e-Book, / eISBN: 9780369717498]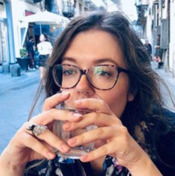 Annabelle Greene writes hot, heartwarming historical romances with plenty of humor. When she isn't crafting the perfect HEA, she's making pasta or walking along Italy's beautiful Adriatic coast.