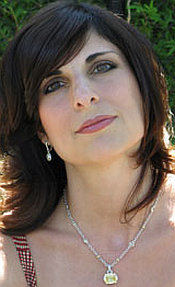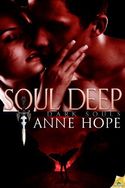 I have to confess, as much as I love the strong alpha male, I also have a weakness for "best friend" stories. I can all too easily see a woman falling for a man who's been her rock, her shoulder to cry on, her safe place. Soul Deep is one of those rare books that allowed me to combine an alpha male with a "best friend" storyline.
Marcus is the ultimate soldier—tough as nails, driven by duty, and more inclined to chew on broken glass than talk about his feelings. His partner, Regan, is the exact opposite, a reckless free spirit who always thinks with her heart.
Marcus and Regan have worked together for years, so they share an easy banter that comes from a lifelong friendship. They tease each other, insult each other, but when all pretense is stripped away, what remains is a deep-seated respect. This gave me a strong foundation to build upon, and I enjoyed watching their relationship blossom and grow into something deeper.
What I like best about "best friend" storylines is how clueless the parties usually are. Everyone can see they're in love but them. There is something extremely endearing about watching two people fumble to figure out what's in their hearts, even as they fight to deny it.
In SOUL DEEP, Marcus and Regan are forced to make important decisions, not only about the fate of the world, but about the bond they share. Will they pick friendship and duty over love? Or will they break every vow they've ever made and allow passion to finally erupt between them?
"Hope's latest installment in her Dark Souls series is a dark and dangerous ride. She pairs a lovely landscape with strong-willed and compelling characters who will fascinate readers. Her overall story will intrigue fans and have them eagerly anticipating the next one."
–RT Book Reviews, 4 STARS
To comment on Anne Hope's blog please click here