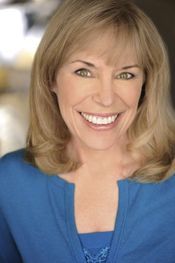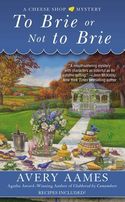 Zeus had nine daughters. They presided over the various arts and were dubbed the Muses. So usually, when people think about a muse, they think female.
I don't. My muse is music. Male or female singers. Sometimes simply instrumentals. Depending on the day, time, or event, music affects me in different ways. Instrumental music can wash over me and provide me with a sense of calm. I usually put this kind of music on when I've already got a creative idea and I'm moving ahead with a story. I like Latin music, Mozart, guitar solos…almost anything except atonal.
But when I'm in the "creation" mode, meaning I have to come up with a brand new idea, I pay attention to the lyrics of musicians. Like poets, they are storytellers in short form. The essence of drama, love, passion, and hate, i.e. conflict, comes through in a few short minutes. How do they do that? I mean, really…how do they do that?
Thanks to a couple of rock and roll gems, I was inspired to write two of my screenplays. Thanks to a country western tune, I was inspired to write an emotional scene in my next CHEESE SHOP  MYSTERY, TO BRIE OR NOT TO BRIE. Whenever I'm really-really stuck with where to go next as I write, I slip a pair of earbuds into my ears, crank my iTunes music to a crescendo, and take a walk. My neighbors have told me they can hear me singing along. Some have even caught me dancing. Do I care? Nope. For that is when I'm visiting with my muse.
However…is it possible that these are the moments when a majority of the daughters of Zeus visit me? Euterpe/music, Erato/poetry, Melpomene/tragedy, Thalia/comedy, and even Terpsichore/dance? Have I been mistaken? Is my muse really a combo deal made up of fabulous goddesses? Does it matter? I just know that I don't want it to ever stop. I love creative moments. I feel blessed to enjoy them.
Do you have a muse that helps you follow your passion? Are there times when you don't give a darn what other people think because you're in a zone that is yours and yours alone?  What do you do to kick-start yourself into a creative mode?
Out February 5: TO BRIE OR NOT TO BRIE, the fourth in A Cheese Shop Mystery series. Murder, revenge, secrets. As if crafted from a Shakespearean drama, the convergence of a wedding, an open-air play, and a friend's estranged husband–murdered–pits Charlotte against a killer planning to kill or not to kill again.
Recipes:
Each of the Cheese Shop Mysteries has recipes included. To get more of my recipes, sign up for my newsletter, enter contests, or learn about the books, visit my official website.
Contest watch:
Be sure to sign up for Avery's gift card and book giveaways on Fresh Fiction. And sign up on my newsletter for other giveaways.
To watch any of A Cheese Shop Mystery trailers or read excerpts, click here.
Praise for the Cheese Shop Mysteries:
"Fun, flirty, and full of local flavor."
–Kate Carlisle, NYT bestselling author of the Bibliophile mysteries
"…Settle in with a nice cheese, a glass of wine, and enjoy…"
–Lesa Holstine
"A delicious read. Charlotte Bessette is a winning new sleuth, and her gorgeously drawn world is one you'll want to revisit again and again. More please."
–Cleo Coyle, national bestselling author of the Coffeehouse Mysteries
"[A] lovely Tour de Fromage. It's not Gouda, it's great!"
–Lorna Barrett, New York Times bestselling author
"Rich characters, decadent cheeses, and a scrumptious mystery. A bold new series to be savored like a seductive Brie."
–Krista Davis, author of the Domestic Diva Mysteries
To comment on Avery Aames's blog please click here.