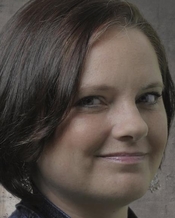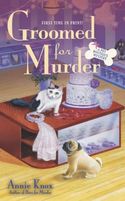 You're sitting in a coffee shop, trying to write, when a man walks in alone. He orders a simple cup of Joe and takes a seat at a bistro table, his back to the wall, and pulls out an impossibly thin computer. He's absorbed in his work, only occasionally taking his eyes off the screen long enough to sweep the coffee shop, looking for . . . what?
So much for getting any work done, right?
You've got yourself a mystery man, and you can't help speculating about his back story. Is he a spy? A cop staking out the joint? A criminal staking out the joint? Is he married, or is he having a torrid affair with his married neighbor. What the heck is he typing?
It's natural to be intrigued in strangers. In fact, it's probably a positive evolutionary trait, being aware of those around you and identifying any possible threats. Mostly, though, it's just fun painting stories on a blank canvas. In real life, that random guy is probably a banker using his lunch hour to catch up on some e-mail. But in your head, he's become an undercover government operative transmitting vital national security information—in code, of course—while trying to dodge the terrorists before they blow his cover.
In GROOMED FOR MURDER, Merryville, Minnesota, has its very own mystery man. Daniel Colona moves into the second floor apartment, right above Izzy McHale's Trendy Tails pet boutique. He admits to being a writer, but beyond that, he won't say a word. He wanders around town with his notebook, his camera, and his Weimaraner, Daisy May. Everyone in town (or at least everyone who hangs out with Izzy) is abuzz with speculation.
Is Daniel a reclusive novelist fleeing from a tragic love affair? Is he a mobster gone to ground while he writes a tell-all book? Is he a journalist ready to expose some grand secret in Merryville? And what secret could that possibly be.
Then, when Daniel is murdered in Trendy Tails and Izzy's Aunt Dolly is left holding the gun, it becomes critical that the crew figure out who Daniel was and what he was doing in Merryville. And that's when the real fun begins.
Because who can resist a mystery man?