Chemistry. We know what that's all about, right? We could be standing next to a guy (or a gal!) who would probably tick all the boxes off the list you have for yourself:
Beautiful eyes. Intriguing (a.k.a. good-looking) face. Kind. Funny. Financially secure… whatever it might be for you.
Yet despite all of these things being checked…things just kind of fizzle. You can't even hold a real conversation with him or her—and it's not because you're too tongue-tied or nervous. No, it's because there's just something not really there.
Well, this chemistry, or lack thereof, can be the same thing when it comes to the characters in a book. You set up the characters. The setting. The backstory. The plot. But then you get the two characters on set together and they just don't talk. And you realize that maybe it's not writer's block that is stopping your from pushing forward, but maybe that you've cast the wrong hero for your heroine.
In my newest release, HER SURPRISE ENGAGEMENT, this is exactly what happened when I tried to set Daisy up with the wrong guy. It fizzled. Three re-starts of the book later, I finally realize that this was just not the right guy for Daisy and she (okay, or my subconscious) knew it. So back to the drawing board.
With this fourth installment in the Sorensen Family series, the heroine, Daisy, is a single mom of three (three!) kids who has had a tough string of luck over the past couple of years, but she's strong and resilient and fiercely independent. She was someone who I think deserved a fairy-tale ending—and that's just what she got in the form of one Jack Harrison, soon-to-be Governor, widow, and single dad himself. It was all a matter of making her believe that the fairy tale really could come true for her.
It was incredibly fun sending this crew hiking and climbing through the treetops in Lake Tahoe and seeing what trouble they could find on the way to finding love. And in the end—and I hope you agree if you read it—their chemistry was undeniable.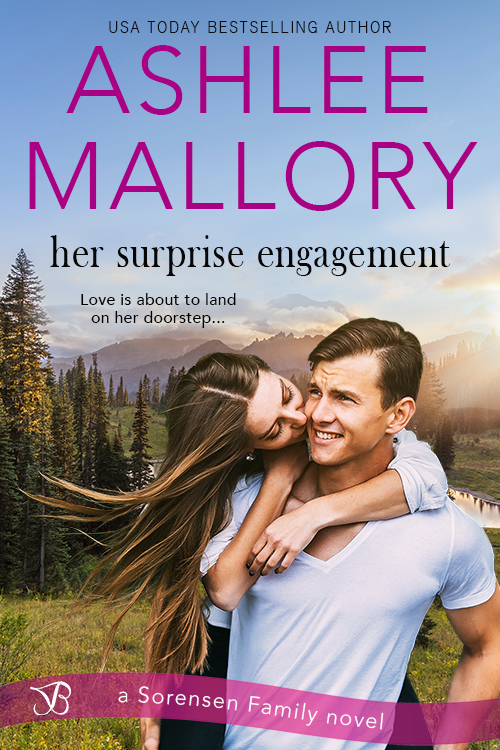 Single mom Daisy Sorensen doesn't believe in fairytale endings—at least not for her. All she wants is to enjoy a much-needed, stress-free family vacation at a friend's Lake Tahoe home. So of course everything that can go wrong does. Including a gorgeous man and his daughter showing up in the middle of the night.
Soon-to-be Governor Jack Harrison has had a crazy week, but he's sure nothing can top arriving to find a bathrobe-clad, beautiful stranger in the home he's staying in for the week. He's wrong. When things spiral out of control the next morning, Jack makes Daisy an offer she can't refuse. She'll pretend to be his fiancée and he'll help her open the bakery she's been dreaming about.
But in between late-night campfires and days on the lake, Jack finds himself falling for the strong, stubborn woman for real.
Romance Contemporary [Entangled Bliss, On Sale: June 19, 2017, e-Book, ISBN: 9781547035571 / eISBN: 9781640631526]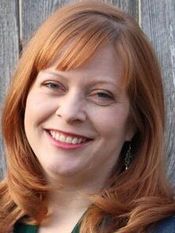 Ashlee Mallory is a USA Today Bestselling author of contemporary romance, romantic suspense, and thrillers. She currently resides in Utah with her husband and two kids. She aspires to one day include running, hiking and traveling to exotic destinations in her list of things she enjoys, but currently settles for enjoying a good book and a glass of wine from the comfort of her couch.