Summer has roared into the Midwest bringing with it sultry temperatures, thunderstorms, block buster films (Wonder Woman!!), and a plethora of new books. Summertime for me, traditionally, has always been about the great books on my TBR pile that I have to look forward to reading along with new releases. I'll never forget my midnight purchase of Harry Potter and the Deathly Hallows at Borders eons ago.
Lately, I've been a bit contemplative of the time that has passed in my life. Probably because I just entered a new decade and it's caused me to be reflective of my past, including some of my all-time favorite books. As a writer, my first love was reading. I read shelf upon shelf of books. Binged my way through bookstores multiple times. Choosing a favorite book for those of us bibliophiles, is a lot like asking a mother to pick her favorite child.
I have whiled away countless hours reading while the temperatures skyrocket near a hundred with a frosty beverage and a good book. There's nothing I enjoy more.
Now with summer upon us, I thought it was only fitting, partly because I have four releases hitting shelves this summer that I think are perfect beach reads, to give you what some of my favorite beach reads have been over the years.
I cannot recommend these titles enough so hurry to your nearest bookstore and enjoy. You can thank me later. What are some of your favorite beach reads? I could always use another awesome book to devour.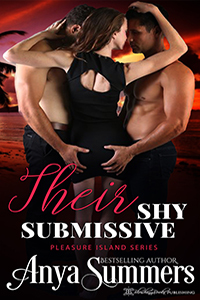 Yvette Pfeifer is bemoaning her fate as the submissive no one wants. She left her family and friends in Florida to work as a receptionist on the exclusive BDSM resort Pleasure Island. There, her deepest hope is that she will find a Dom who will claim her and make her his. Her only problem is her crippling social anxiety; an affliction which makes it hard for her to attend any club or events.
From the moment Deke Estevez and Shep Jackson began working on Pleasure Island as catamaran captains, ferrying guests and supplies to and from Nassau, they have craved the shy, sweet, voluptuous beauty, Yvette. When she agrees to a scene with them one evening after having been stood up at the club, the trio experiences a night of hedonistic pleasure like no other.
Deke and Shep know that Yvette is the woman they've always wanted, but they both have past demons which threaten to destroy their budding relationship before it's even really begun. Can they convince Yvette to be their submissive – not just the night, but for forever?
Publisher's Note: This short, sexy ménage novella is part of Anya Summers' bestselling Pleasure Island series and takes place at the same time as the first book. While we do recommend reading all the titles, it can be enjoyed as a standalone.
Romance Erotica Sensual | Erotica [Blushing Books, On Sale: June 3, 2017, Paperback / e-Book, ISBN: 2940157314446 / eISBN: 9781612582801]
Also, available for Pre-Order! Releasing 6/27!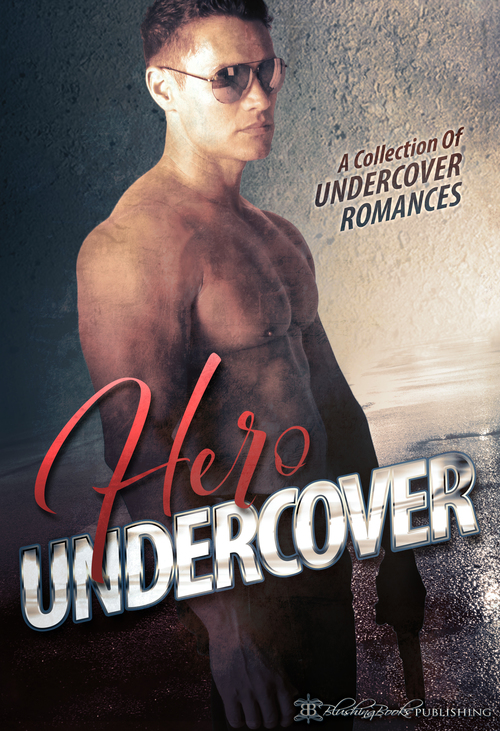 SUMMER IS COOLER WHEN YOU STAY UNDERCOVER!
25 New York Times, USA Today, and award-winning bestselling romance authors have created a smoking hot collection of torrid tales starring hunky bad-boy heroes and feisty strong-willed heroines. Heat up your nights with dark fantasies, seductive sci-fi, and breathtaking passion. Our alpha males range from swoon-worthy cowboys and take-charge military men to deliciously decadent dominants, and each page-turning story ends with the happily ever after you crave.
Hours upon hours of breathtaking romance for only .99 cents. Turn up the AC, lie back, and escape into these brand new, red hot, riveting reads. Grab this blistering box set now before the price goes up.
Authors include: Annabel Joseph, Addison Cain, Renee Rose, Maggie Ryan, Maddie Taylor, Emily Tilton, Trent Evans, Jennifer Bene, Sophie Kisker, Megan Michaels, Katherine Deane, Maggie Carpenter, Jane Henry, Maisy Archer, Alyssa Bailey, Claire Conrad, Stevie MacFarlane, Piper Stone, Anya Summers, Lucy Wild, BJ Wane, A.C. Rose, April Hill, Amelia Smarts, and Meredith O'Reilly
Erotica | Romance Erotica Sensual [Blushing Books, On Sale: June 27, 2017, e-Book, ISBN: 2940157372668 / eISBN: 1230001707502]
About Anya
Born in St. Louis, Missouri, Anya grew up listening to Cardinals baseball and reading anything she could get her hands on. She remembers her mother saying if only she would read the right type of books instead binging her way through the romance aisles at the bookstore, she'd have been a doctor. While Anya never did get that doctorate, she graduated cum laude from the University of Missouri-St. Louis with an M.A. in History.
Anya is a bestselling and award-winning author published in multiple fiction genres. She also writes urban fantasy and paranormal romance under the name Maggie Mae Gallagher. A total geek at her core, when she is not writing, she adores attending the latest comic con or spending time with her family. She currently lives in the Midwest with her two furry felines.
Dungeon Fantasy Club | Pleasure Island