Bookworms know that books make great gifts. Reaching out to someone with a story provides a way for them to enjoy the present long after the occasion on which it's given. But where should you begin?
If you've ever been tempted to give a book but have hesitated, here are some tips to help.
1)      Time to judge a book by its cover. Cover art is labeled "art" for a reason: it's an artistic expression that gives a taste of what's between the covers. The same is true of the book title. So let the cover art and title guide you into choosing a book that matches your recipient's taste, mood, or the gift-giving occasion.
2)      Look for books with extra content. Whether it's a novel with a bonus chapter, a special edition, or a book with recipes in the back, extra content gives the recipient one additional reason to love the gift. Read through the full book description online or explore books in a brick-and-mortar store to find the perfect one.
3)      Personalize. Write an inscription in the book, add a handwritten note on nice stationery with a celebratory message, or slip a pretty bookmark inside. It doesn't take much time to customize a gift, but the gesture can have a big impact. And if you can get the author to autograph the book, do it! Sometimes this can be ordered via the author's website, an independent bookstore, or at an on-ground special event.
4)      Accessorize. Think like a bookstagrammer, those book lovers who take decorated social media photos that are compulsively likable. Based on the book genre or content, you can add something to the gift. If it's a beach read, add a colorful beach towel. If it's a cozy mystery, consider a box of tea. Think of other ways to add something special to give along with the gift. A pair of cozy socks, a lap blanket, or facial mask could be a fun way to remind the recipient that it's okay to take a break and read.
5)      Double the gift. Two is better than one, right? If you don't think giving a single book is quite the right fit, look for a duet opportunity to give a two-series set or a longer book series, whether a single-author series or a multi-author series. This is a great way to extend the reading opportunity for your recipient—and support hard-working authors in the process!
Books never go out of style and can make wonderful gifts for a variety of occasions. By choosing carefully and adding a special touch, you can make the most of the gift-giving opportunity and ensure that your recipient smiles.
Giveaway: Tell us about a favorite gift you've given or received. One commenter will win a paperback copy of ON THE MARKET, shipped anywhere in the U.S.! You can keep it for yourself, or give it as a gift (**hint, hint!**).
Audrey Wick's ON THE MARKET is the first in a duet series for Tule Publishing called the Texas BBQ Brothers, which is part of their multi-author Last Stand series.
***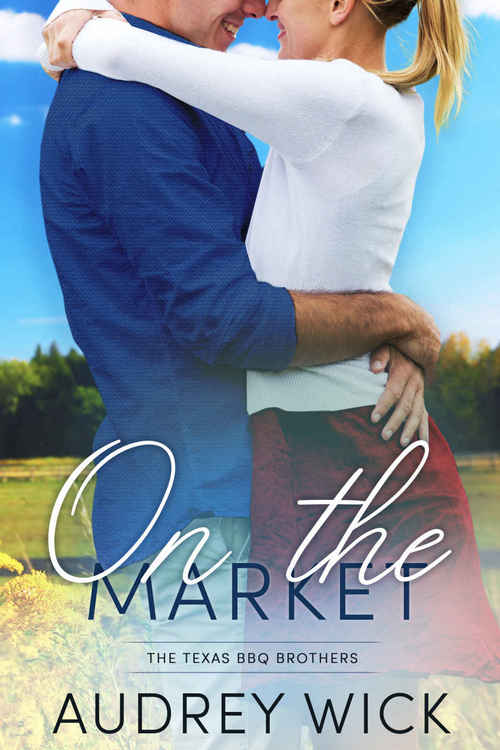 Will she be the secret ingredient to his happiness?
Valerie Perry has just inherited her grandmother's home in
Last Stand, Texas, a far cry in the country from her city
life as an organic grocery buyer in San Antonio. Her
methodical daily routine suits her just fine, so she aims
to freshen up the property, sell it, and take her funds
back to the city. She's only got two weeks during her
vacation to make this happen. Now is the time to cash in
and get out.
The oldest Hutchinson son, who people around town know as
"Hutch," is a third-generation local who is poised to take
over the family business with his brother, Cole. The
barbeque brothers have very different ideas about the
future of their restaurant, "The Hut." Just when he thought
his biggest headache was his job, Hutch meets Valerie and
both their worlds are upended. He's drawn to this fish out
of water, but Valerie's time in Last Stand has an
expiration date.
Their sweet and saucy styles don't mix, but can they both
find the recipe to a happy future?
Romance Contemporary | Women's Fiction [Tule Publishing, On Sale: July 11, 2019, e-Book, ISBN: 2940161266854 / eISBN: 9781950510320]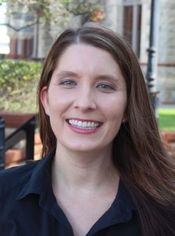 Audrey Wick writes for Tule Publishing and is a full-time English professor at Blinn College in Texas. Her writing has appeared in college textbooks published by Cengage Learning and W. W. Norton as well as in The Houston Chronicle, The Chicago Tribune, The Orlando Sentinel, and various literary journals. Audrey believes the secret to happiness includes lifelong learning and good stories. But travel and coffee help. She has journeyed to over twenty countries–and sipped coffee at every one.