Instead of trying to find your perfect match in a dating app, we bring you the "Reader Match" where we introduce you to authors as a reader you may fall in love with. It's our great pleasure to present Jenny Hale!
About:
Child-wrangling, photo-taking, travel-loving romantic women's fiction author seeks readers for her Christmas novel about single-mother Abbey Fuller, who loves her family more than anything and doesn't regret a moment of having to put her dreams of being a designer on hold to raise her son, Max, and a quiet, workaholic hero, Nick Sinclair, who thinks he's hiring Abbey for a small design job, only to find himself learning salsa dancing and up to his neck in Christmas festivities.
What I'm looking for in my ideal reader match:
The perfect date includes a roaring fire, plates of Christmas cookies, hot cocoa, and a book in hand…
Seeks long hours spent turning pages, the only sound in the room being the Christmas carols playing softly in the background
Likes sweet, family-oriented, romantic stories that will make you laugh and cry
Willing to nibble candy canes while reading about cookie baking and other delicious desserts
Enjoys simmering romance that will leave you breathless at times
When not reading, loves to binge-watch movies like the ones on the Hallmark Channel
What to expect if we're compatible:
Long, coffee-filled visits to bookshops or endless hours of eReader-surfing
Book-shaped gifts and surprises
Lots of laughter and heartfelt moments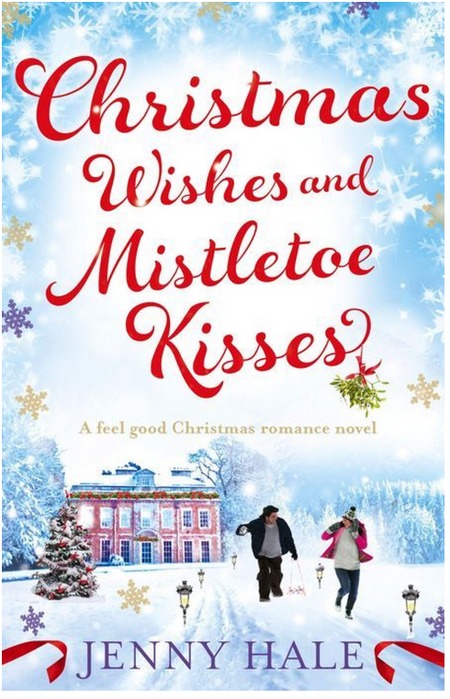 An uplifting, beautiful story about never letting go of your
dreams, the special magic of a family Christmas… and the
rush of falling in love under the mistletoe.
Single mother Abbey Fuller loves her family more than
anything, and doesn't regret for a moment having had to put
her dreams of being an interior designer on hold. But with
her son, Max, growing up, when a friend recommends her for a
small design job she jumps at the chance. How hard can it be?
Nick Sinclair needs his house decorated in time for his
family's festive visit – and money is no object. What he
doesn't need is to be distracted from his multi-million
dollar business – even if it is Christmas.
When Abbey pulls up to the huge Sinclair mansion, she has a
feeling she might be out of her depth. And when she meets
the gorgeous, brooding Nicholas Sinclair, she knows that
she's in real trouble…
With the snow falling all around, can Abbey take the chance
to make her dreams of being a designer come true? And can
she help Nick to finally enjoy the magic of Christmas?
Romance Contemporary | Holiday [Bookouture, On Sale: October 16, 2015, e-Book, ISBN: 9781910751541 / eISBN: 9781910751541]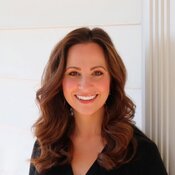 When I graduated college, one of my friends said, "Look out for this one; she's going to be an author one day." Despite being an avid reader and a natural storyteller, it wasn't until that very moment that the idea of writing novels occurred to me.
Sometimes our friends can see the things that we can't.
While I didn't start straight away, that comment sowed a seed and several years, two children, and hundreds of thousands of words later, I completed a novel that I felt was worthy of publication. The result is Coming Home for Christmas, a heart-warming story about friends, family, and the magic of love at Christmas.
The rest is history.
When I'm not writing, I'm a mother of two boys and a wife to a very supportive husband.