Instead of trying to find your perfect match in a dating app, we bring you the "Reader Match" where we introduce you to authors as a reader you may fall in love with. It's our great pleasure to present Mary Ellen Taylor.
Writes:
Mary Ellen Taylor novels, including my latest, WINTER COTTAGE, are contemporary "women's fiction" stories entwined with history that informs their present day plots and, to varying extent, the mysteries at their center. Regardless of the direction the story takes, at heart the books all explore life, love, friends and family and delve into the need we all have to belong and to find our way.
About:
A native of Virginia, my love for my home state is evident in my contemporary women's fiction novels. My first four, beginning with THE UNION STREET BAKERY, are set in Alexandria and the town is, in some way, a silent character in each. In my latest, WINTER COTTAGE, Virginia's Eastern Shore topography and weather are essential to the scenes and actions of that story. I still live in Virginia where I've raised my family, built my career and now enjoy an empty nest along with my husband and three miniature dachshunds. I continue to get great pleasure writing stories exploring issues of family, home and belonging as Mary Ellen Taylor and suspense novels as Mary Burton.
What I'm looking for in my ideal reader match:
Enjoys pondering the dynamics of family, friends, love, and life.
Relishes a bit of history mixed in with the drama of a novel.
Relates to protagonists who are flawed but honest.
Savors a story of relationships their challenges.
Embraces a touch of romance in fiction.
Willing to cry alongside characters as they sort out their lives.
Delighted to come across new historical details and facts.
Finds it perfectly normal to be wide awake reading into the night.
Loves to share favorite books and authors with other readers.
Walks carefully around the TBR pile so as not to trip over it.
What to expect if we're compatible:
Numerous chances to laugh and cry along with me and my characters.
The satisfaction that comes with a slice of chocolate cake or a great wine.
My appreciation for your support of my writing and a standing invite to join me at my site and on social media.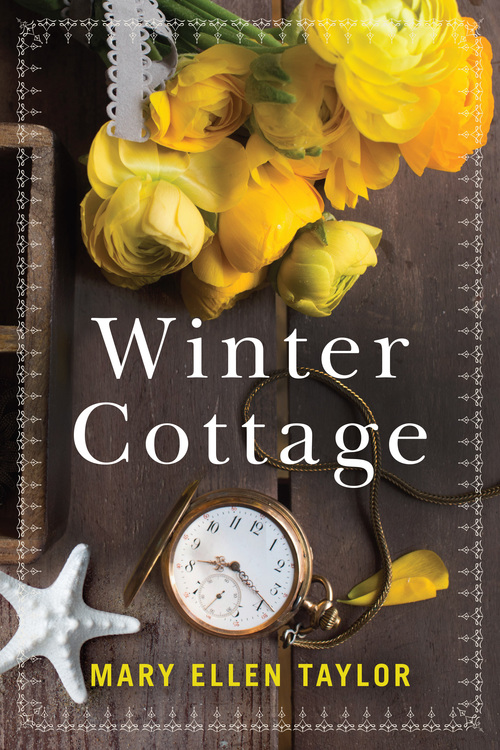 A gripping novel about family secrets…and coming home for the first
time.
Still grieving the loss of her wandering, free-spirited mother, Lucy
Kincaid leaves Nashville for the faded town of Cape Hudson, Virginia.
She goes to see the house she's inherited—one she never knew
existed, bequeathed to her by a woman she's never even met. At the
heart of this mystery is the hope that maybe—just maybe—this "Winter
Cottage" will answer the endless questions about her mother's past…
including the identity of her birth father.
Rather than the quaint Virginian bungalow Lucy expected, Winter
Cottage is a grand old estate of many shadows—big enough to hold a
century of secrets, passions, and betrayals. It also comes with a
handsome and enigmatic stranger, a man next in line to claim Lucy's
inheritance.
Now, as Lucy sifts through the past, uncovering the legacy of secrets
that Winter Cottage holds, she'll come to discover as much about her
family history as she does about herself. In searching, she could finally
find the one thing she's never really had: a home.
Women's Fiction | Women's Fiction Contemporary [Montlake, On Sale: October 16, 2018, Paperback / e-Book, ISBN: 978150390388 / ]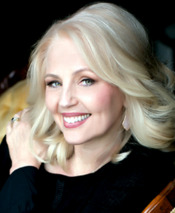 Novelist Mary Ellen Taylor writes about relationships, family and tackling adversity in her contemporary women's fiction. She's spent most of her life in her birthplace, Richmond, Virginia, but during her brief time in Alexandria, she fell in love with that city, its history and its famed "Old Town" section. Unbeknownst to her, they would later inspire her books, The View from Prince Street, the Southern Independent Booksellers Alliance Spring 2015 Okra Pick At the Corner of King Street, Sweet Expectations and The Union Street Bakery. It surprises no one aware of her love of history that each of these Alexandria set stories includes "whispers from the past"— threads tying the present to what has come before, including people and events from the city's founding through Civil War heroism.
Mary Ellen, also known for her New York Times bestselling romantic suspense written as Mary Burton, grew up in a southern family that embraced stories of all kinds, from a well-told anecdote to a good yarn or a tall tale. "I realized early on the tremendous power stories have to inspire laughter, love, sorrow and even fear. It didn't matter if they were found in the pages of a book, spoken in hushed tones around a campfire, or shared at an old-fashioned family reunion. Stories create connections and I knew that's what I wanted to do," says Mary Ellen.
In addition to writing, cooking and baking are important creative outlets for Mary Ellen and she's been known to name recipes in honor of her characters. She earned her Baking and Pastry Arts Certificate at the University of Richmond's Culinary Arts Program. Her two passions—writing and baking—merged for the first time in The Union Street Bakery and, though her Alexandria set stories aren't set in imaginary Old Town's Union Street Bakery, the culinarian in Mary Ellen can't resist slipping in food references and favorite recipes.