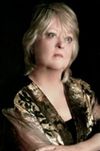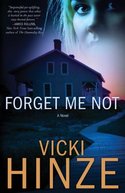 Does a normal person ever get to a place where they forget or lose their sense of self? If so, what happens to those things that make us unique individuals? Things like the way we feel about love, morals, values, ethics, our perspective on the way we see the world? Our faith? Do our automatic responses stay the same? If we (hard to imagine!) hated chocolate, do we still hate it?
Those were the kinds of questions in my mind and so I decided to think about them and explore them in FORGET ME NOT, the first book in my new Crossroads Crisis Center series.
The worst-case scenario would be to have a person whose entire life was suddenly a mystery to them. That's a feeling we've all had at one time or another; a moment when we look at ourselves in the mirror and we're not quite sure who that person is looking back at us. So naturally the heroine had to have her life stripped from her–all of it! Once it had been, then I could see what was left. I was admittedly eager. I know. I'm awful.
The protagonist endures a long, difficult and sometimes scary journey, rediscovering herself. But there were things like those mentioned above that never really went away, and I realized hat even when we feel lost, or as if we are in a dark tunnel and can't see a speck or glimmer of light, those unique parts of us remain intact. The way that we feel about things doesn't change. The way we view the world doesn't change. All of the filters that we would typically use, we continue to use. And that means we can depend on the intangible things that make us us.
I find comfort in that good news. In knowing there are some things we can depend on in life. I felt for the heroine. Her life was a mystery to her, she was in extreme danger; people wanted her dead for what she knew even though she no longer knew what she knew. And yet that which made her unique, that in which she believed, carried her through those dark and difficult times. Though she endures many doubts about what kind of person she must be, suffers confusion and so much more, she remains steadfast in her beliefs. The vulnerabilities, the fears, the uncertainties constantly test her. They test us too, and if we can remain courageous enough to confront and not avoid the challenges and obstacles, if we can be willing to see the bald truth, ugly though it might be, then there is hope for us as well. Not just to endure and survive, but to grow and thrive and create an even stronger sense of self.
At times we all might forget who we are, but we don't forget whose we are or everything that goes into making us unique individuals. What I discovered in writing this book is that these things I explored are true every day for all of us. We might not lose our memory, but we do face challenges, and they do shape us. Not into the person we were before we forgot who we were, but into the person we become because we remember.
It's this license to explore that makes me love writing. I hope that you will enjoy exploring with me. If you're of a mind to, join me in Forget Me Not and at my website blog, My Kitchen Table. There are other blogs there too. To discover them, explore!
Blessings,
Vicki