Last month, I did a presentation at the Arlington, Texas, Public Library's paperback swap event. Even though Valentine's Day has already passed, we still kept the romantic mood alive by focusing on romance. Just to be different, I spoke about the romantic books you find outside the romance section.
The romance genre itself has some expectations, the most important of which is a happy ending with the couple together in some kind of relationship that looks like it will last. That makes it a safe place if you want to read a love story where one of the main characters doesn't die tragically at the end. But you can still find romantic stories in other places, though there's the risk that it won't work out in quite the way you might hope.

Actually, romance has been important to fiction ever since people started telling stories. Look at all the hooking up that happens in Greek and Norse mythology, in Arthurian legends and in fairy tales. Then there are the literary classics. There's a romantic happy ending in all of Jane Austen's books. Jane Eyre is essentially an inspirational romance, since Jane is rewarded with her true love after she holds true to her faith. Wuthering Heights is widely regarded as a deeply romantic story, though it's one that couldn't have been published in the romance genre (that pesky death problem). Most of Charles Dickens's novels contain some kind of love story.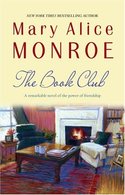 Then there are the modern books that are classified as "literature" or "general fiction." Often, where these books are shelved is purely a marketing decision. That's where you may find bestselling romance authors whose publishers are trying to break them out as a mainstream author. You'll also find books that are essentially romances but that may break some of the genre rules. For instance, there are the chick lit books, which may be more about how hard it is to meet Mr. Right than about working things out with Mr. Right and which may involve multiple potential Mr. Rights instead of one key hero. Then there are the "women's fiction" books that have romance as a subplot in a book that's more about a woman's journey, such as dealing with divorce or widowhood. Within that category, you'll find those "club" books about an intergenerational group of women brought together by something like knitting, quilting or a book club. Men write romantic stories, too, and theirs tend to be shelved in this section. You'll find "lad lit," which is essentially chick lit from the male point of view by such authors as Nick Hornby, and the male-written romantic stories (which tend to have sad endings involving someone dying or leaving town — I wonder if that says something about the male view of romance and relationships).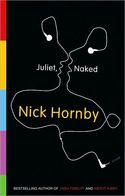 Mysteries, science fiction and fantasy often have romantic subplots within a larger story about finding the killer/saving the world/saving the planet. In the ongoing series, the relationship may develop gradually over the course of multiple books before it gets to the Happily Ever After. When it comes to urban fantasy, the line separating it from paranormal romance gets pretty blurry, and it may come down to a marketing decision or where the best publishing spot was. Finally, the young adult section tends to be deeply romantic and is a good place to find the "sweeter" love stories without as much graphic sex, though sex isn't entirely out of the question in today's young adult books.
Meanwhile, I also learned that, apparently, librarians tend to love Buffy the Vampire Slayer as much as they enjoy watching Masterpiece Theatre classic novel adaptations.
---
Shanna Swendson writes "Fairy Tales for Modern Times" and is the
author of the Enchanted, Inc. series about a Texan in New York City, a
magical NYC. Visit her
website or blog
for more information.