Instead of trying to find your perfect match in a dating app, we bring you the "Reader Match" where we introduce you to authors as a reader you may fall in love with. It's our great pleasure to present Liz Maverick.
Writes:
Welcome to the world of the Hudson Kings via my new romantic suspense series. It features an ensemble cast full of super-hot mercenaries, sparkling supporting characters with their own deliciously mixed-up relationships, and the sort of laugh-out-loud banter that will keep you turning the pages. Look for Book 1, THE TRANSPORTER (Shane!) on August 1, 2017 followed by THE FINANCIER (Nick!) on November 21, 2017.
About:
Liz Maverick tends to write what she wants to read but can't find. Hence, the Hudson Kings, a series that combines badass mercenary missions and relationship tension between the hero and heroine AND between guys on the team. In case you were wondering, she also likes dessert. And watching her little girl discover new things. And swimming. And tea parties. And black leather-clad action heroes. But also drawing-room men in breeches. And traveling to unusual places. And wearing excessively bright sneakers. But not in any particular order.
To sign up for Liz's newsletter and stay up-to-date on new releases in the Hudson Kings series, please visit www.lizmaverick.com/newsletter. She's also on Facebook at Facebook.
What I'm looking for in my ideal reader match:
You like the perfect balance of character and plot. You secretly wish there were more behind-the-action moments in books and shows that you love (i.e. the shawarma scene at the end of the Avengers movie or the office banter in those romantic comedy detective shows) and a few less explosions. Saving the world is awesome and you don't want to miss out, but a discussion between the hero and heroine about how to make perfect toast can be even sexier.
You kept the first romance novel you fell in love with…or you bought a new copy of it because you couldn't stop thinking about it, even after decades. Or maybe you re-bought a copy of the same book to also put on an e-reader, just in case…
You don't know which kind of man you love the most so you're looking for a whole team of them to choose from. Maybe you like alpha Shane or charismatic Nick or mysterious Geo or take-no-prisoners Rothgar… Or maybe it's messed-up Dex or smooth-talker Romeo or Russian hottie Maksim or leap-before-you-look Chase…
You read lots of different things and consider the genre you're not currently reading as the future palate cleanser for the genre you are. (And then vice versa). Which means you never, ever get tired of reading.
You like fast-paced, can't-put-it-down reads. You're reading a book on an e-reader, and it's so good that even though it's ridiculously late and you can hardly see anymore, you just make the font larger and keep going, or you're reading a book in print, and it's so good that even though it's ridiculously late and you can hardly see anymore, you just keep going and make a mental note to call the optometrist in the morning…
What to expect if we're compatible:
You find yourself trying to figure out exactly where this armory full of hot mercenaries is located and how long it will take to fly to New York City.
You will fall in love with the men of the Hudson Kings and waver between wanting the next book to be about your favorite one of the guys, and wanting to keep him all to yourself.
You will think to yourself, these are the warm fuzzies and the humor that have been missing from my romantic suspense stories all this time!
You will find yourself making an appointment with your optometrist so you can stay up all night and read.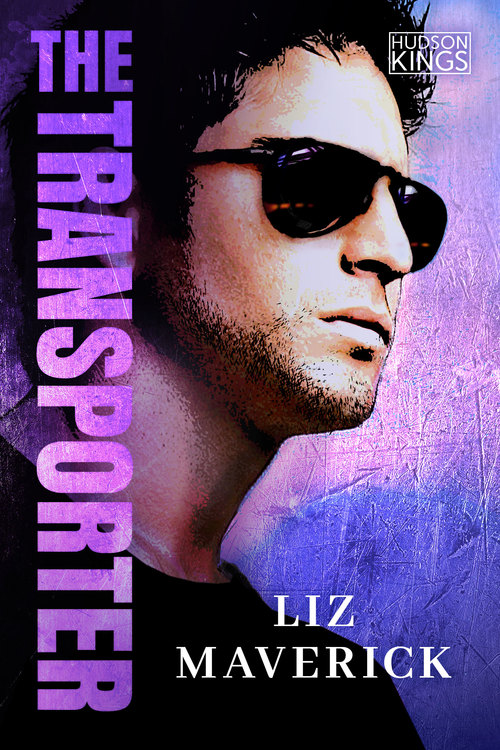 Shane Sullivan, a.k.a. the Transporter, channels his need for speed into top-secret delivery runs for the Hudson Kings, an elite band of mercenaries. His precious cargo has never talked back—until now. He's riding to the rescue of his fellow team member's sister, who's fleeing her abusive boyfriend. His job: steer clear of trouble and get her to New York City in one piece. But he didn't count on her driving him to distraction. Now he needs to keep both hands on the wheel—and off his best friend's sister.
Cecily Keegan has a poor track record when it comes to falling for charming bad guys. So although she's grateful for this hard-bodied wheelman's protection, she's terrified of listening to her heart, which has been racing since she got into his backseat. But when she learns that the danger is far greater than a possessive ex, she has to trust Shane—and the strength inside herself—to deliver her from evil.
Romance Suspense | Romance Contemporary [Montlake Romance, On Sale: August 1, 2017, Trade Size / Kindle, ISBN: 9781477822609 / ]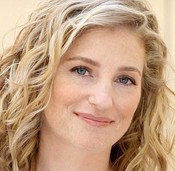 Sassy Comedy…Action Romance
Liz Maverick is a bestselling, award-winning author and adventurer whose projects have taken her from driving trucks in Antarctica to working behind the scenes on reality-TV shows in Hollywood. Liz has written more than fifteen novels and is the creator of the USA Today bestselling Crimson City series, as well as Wired, a Publishers Weekly Book of the Year. She currently lives in Brooklyn, New York, and loves to stay in touch with readers via her website and newsletter at www.lizmaverick.com/newsletter.