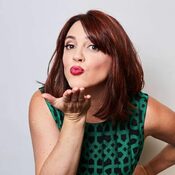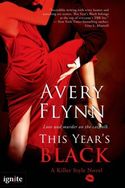 Who here knows a man like this?
There were men Ryder had slept with and never thought much about again. Then, there was a handful whose memory always put her in a good mood, like a cool beer on a warm night. Standing before her was the one man who'd bypassed the pleasant-buzz setting and had zoomed straight into the hardcore, make-your-panties-wet, two-shots-of-Tequila-too-many danger zone.
Oh my God, we should all know a guy like that. Seriously.
Luckily—or unluckily depending on your viewpoint—Allegra "Ryder" Flacon knows just that guy and she's done everything she can to ditch him. But where's the fun in that? For a romance reader (and writer) there's no fun at all. So of course, the one guy to get past her mile-high defenses is the one man she can't avoid. And as for Devin Harris? Well, there's nothing more he loves than a challenge and Ryder Falcon is "a walking stop sign."
I love writing the alpha vs alpha love stories. The kind where the hero falls in love despite the heroines curves, edges and perfect imperfections (to steal a killer line from John Legend). And the heroine falls for him right back. It's the pledge I make as a romance writer to every reader. I believe in it. I live and breath it. I crave it myself as a reader.
So now that we're total buds, spill the beans. Who was your two-shots-of-Tequila-too-many man? Share your story in the comments (to be entered to win a copy of THIS YEAR'S BLACK), and don't forget to enter to win the THIS YEAR'S BLACK $500 Escape giveaway!
To comment on Avery Flynn's blog please click here.