Hi everyone! Like the first book in the series, the Bram Stoker Award-nominated Apothecary's Curse, Alchemy of Glass features some very cool settings. Especially since the novel weaves together several narrative threads into a provocative braid.
The Ravines north of Chicago
One of my favorite places since I was a kid, the Ravines are a twisty series of deep chasms and bluffs along the Lake Michigan shoreline about 20 miles north of downtown Chicago. Laced with beautiful vistas of the lake and graceful mansions, this area is especially compelling and mysterious when the wind blows off the lake, creating waves that seem more Santa Monica than Chicago. Simon Bell's Victorian mansion, now occupied by molecular geneticist Dr. Anne Shawe, is along this stretch of shoreline is about 100 feet above a rocky beachhead.
Gaelan Erceldoune's Apothecary Shop
In Alchemy of Glass, Gaelan has only just moved into the apothecary, as this part of the novel takes place eleven years before the events of The Apothecary's Curse. Gaelan has moved from an affluent section of London into the squalor of Smithfield to tend to resident who have no other medical options as gentleman physicians would dare not dirty their hands in the "vile zoology" of the place. His apothecary shop is on the very corner where William Wallace met his fate (interesting factoid: Gaelan is the descendent of on one of Wallace's most trusted compatriots). The shop is also nearby the notorious Man O'War pub where grave robbers and others placed their market for fresh cadavers for anatomical research!
It is at Erceldoune's Apothecary when Gaelan first meets Simon Bell, where they clash about the origins of a mysterious infectious agent that threatens all of London with the beginnings of an epidemic. Gaelan's shop has three floors. The first is the apothecary itself, with an examination room and his office. The second floor of the building is his flat, a comfortable living space, perfect for a bachelor apothecary—even an immortal one! The third level is Gaelan's laboratory. It is fringed by tall mullioned windows, perfect for his telescope. His lab is appointed with pristine benches and a small glassworks where Gaelan creates his own, sometimes unique, glassware necessary to create the effective medicines he invents here.
The Northwest Coast of Scotland
The craggy, rocky Northwest Coast of Scotland is as unearthly as it is starkly beautiful. Lined with caves and high cliffs, coves and fascinating wildlife, it is here that Gaelan first finds himself as his story in Alchemy of Glass begins to unfold. Here, Gaelan is haunted by the ghosts of recent past in the midst of a terrifying storm that threatens to engulf him. But here as well, Gaelan encounters puffins and perhaps the legendary Great Silkie of Sule Skerry, a mythological creature of Scottish legend.
Dernwoode House
Dernwood House is a fictional ruined monastery located in the Scottish Borders near Earlston, a place of mystery and legend. Set in the Eildon Hills, Gaelan's ancestral homeland, thes are the lands of Lord Thomas Learmont de Ercildoune (AKA Thomas the Rhymer of British legend). The setting is much based on a real ruined monastery and hospice at Soutra Aisle. Recent medical archeological findings have puzzled researchers, finding, within its lands evidence of medicines far too advanced for the times it was in operation. I was intrigued by these very recent archeological findings and wondered "why?" and "how?" These became important questions and backdrop for the entire novel.
Navy Pier, Chicago
Navy Pier is one of my favorite places in all of Chicago. A mile-long pier, it is fringed now with shops and entertainment venues, restaurants and an enormous Ferris Wheel with its origins in the 1893 Columbian Exposition! It is one of Gaelan's favorite places as well, and how he finds himself there over the course of the novel would be a spoiler, but I hope you find his connections to "The Pier" intriguing.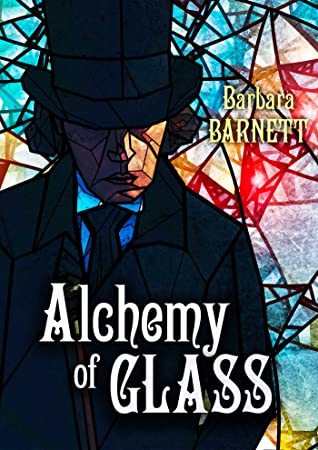 The Alchemy of Glass weaves a tale magical as spun glass and terrifying as a shattered mirror, drawing upon cutting edge science and the most ancient of Celtic mythology, intertwining the magic of fairy lore and the harsh reality of difficult choices, returning us to the world of immortal apothecary Gaelan Erceldoune, as his past, present and future collide, in an attempt to prevent a catastrophic future.
Fantasy Historical [Pyr, On Sale: April 21, 2020, Hardcover / e-Book, ISBN: 9781645060130 / eISBN: 9781645060147]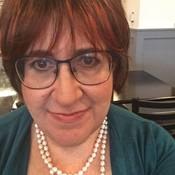 Barbara Barnett is author of the Bram Stoker Award nominated historical fantasy The Apothecary's Curse, published by PYR Books in October 2016. Her book on the TV series House, M.D., published in 2010 is considered THE guide to the hit series starring Hugh Laurie. Her short stories have appeared in two anthologies, and she is a contributor to the book Spiritual Pregnancy by Shawn Tassone and Kathryn Landherr.
Ms. Barnett is publisher and executive editor of Blogcritics Magazine and the author of Chasing Zebras: The Unofficial Guide to House, M.D. Barbara has won several awards for her writing, spanning from technical writing achievement to her writing on spirituality and religion.
Barbara has a degree from the University of Illinois in biology/chemistry and has worked as a microbiologist.