Hi all! I'm Jill Lynn. My latest book, Her Hidden Hope, is in stores now, and I'm excited to chat about it! It's set in a small Colorado mountain town and includes a spunky two-year-old boy, a golden retriever with the sweetest temperament, and two jaded high school sweethearts who've experienced plenty of hardship in the decade they've been apart. Here's a peek at what's beneath that pretty cover…
H – H is for Handsome. Handsome high school sweetheart Evan Hawke is back in Addie's life; will they be able to make their relationship work this time?
E – E is for Evan. Addie Ricci's never forgotten the boy she once loved.
R – R is for Return. There's nothing like returning to your hometown to start fresh!
H – H is for Hero. When Evan is roped into being a hometown hero, will it convince him to stay?
I – I is for Inspirational. This is an uplifting, inspirational romance, something I think we can all use a little of right now!
D – D is for Digging into the past. Will Addie and Evan's budding relationship survive what they find?
D – D is for Dog. Evan's dog Belay steals the show.
E – E is for Everything. Everything in the future hinges on the past being revealed.
N – N is for Nature. Evan's an outdoor guy avoiding ties to anyone and any particular place.
H – H is for Healing. Addie is the only one who can break through Evan's fears and heal his wounds. But will he do the same for her?
O – O is for Open. The town is open to welcoming Evan back into the fold, but he's been a loner for so long, will he resist or accept?
P – P is for partner. Evan and Addie make a great team as they renovate the bed and breakfast she's re-opening.
E – E is for Everest. Evan has climbed a lot of mountains (okay—not Everest), but the greatest challenge he's faced is believing he's capable of loving…and staying.
Colorado Grooms Book 4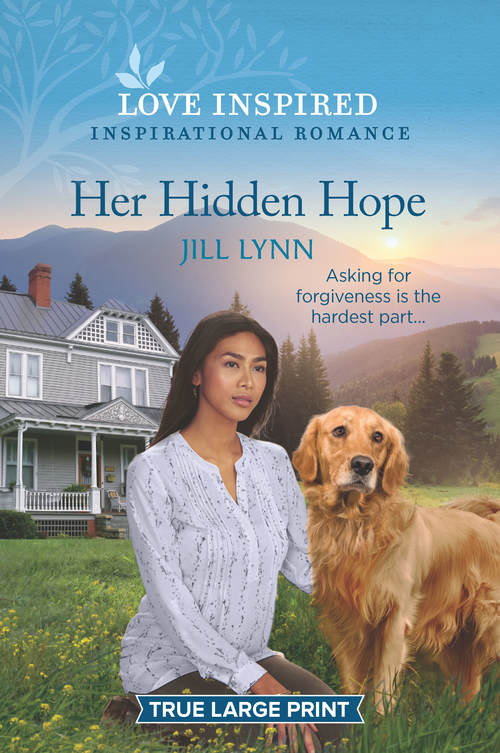 Asking for forgiveness is the hardest part…
She once trusted him with her heart…
but will she ever trust him with the truth?
With only two weeks to renovate her family's Colorado B and B, struggling single mom Addie Ricci can't turn away help. Especially not when it's her handsome high school sweetheart, Evan Hawke, who's offering to pitch in. As they repair the B and B, Addie and Evan also begin rebuilding their relationship…until a secret from their past threatens to bring it all crashing down.
Romance Contemporary | Inspirational Romance | Romance Western [Love Inspired, On Sale: April 21, 2020, Mass Market Paperback / e-Book, ISBN: 9781335488145 / eISBN: 9781488060168]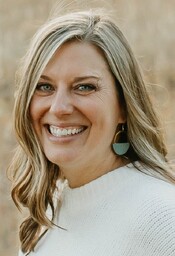 Jill Lynn is an award-winning author, hot mess, loud laugher and coffee addict who lives with her husband and two children near the beautiful Rocky Mountains. She writes the kind of stories she likes to read—ones filled with grace, humor and happily-ever-after.