Until I wrote a historical novel set where I lived nearly all my life, I didn't really know the place. My latest novel, WHEN WATER WAS EVERYWHERE, explores the lives of a Los Angeles landowner, an immigrant, a young Indian woman, and a Spanish priest during the 1840s when Alta California was a Mexican territory.
I had suspected that the landscape was vastly different a century and a half ago. In fact, the seed for the novel came from driving on Los Angeles' freeways. I'd look down and see a vast plain of houses, stores, and shopping malls. I wondered what lay beneath the concrete. Like most people, I assumed Los Angeles was a desert.
Research revealed a place vastly different from the city I called home. It was never a desert. In fact, the landscape was once far more green. Less than 200 years ago, rain flowed down the mountains that rim Los Angeles, swelling its rivers and streams in the rainy season. This rainfall leached into the earth and
created large stores of groundwater.
Coastal wetlands and inland marshes—important as bird habitats and natural water filters—covered large areas and remained wet all year.
As I immersed myself in LA's watery history, I centered much of my novel's narrative along the Los Angeles River. A concrete flood control channel now, it was once a winding river lined with willow and cottonwood trees. The Tongva/Gabrielino Indians plied their reed boats down the river, fishing for steelhead trout.
When I understood that water was a central feature of the early Southern California landscape, water became a main character in my novel. I wrote scenes where my characters interacted with each other along rivers and near wetlands. The area's historical landscape, a surprise to me, gave me the images I needed to create a sense of place.
Readers – what stories have you read that give you a strong sense of place?
Writers – what have you discovered about the area you live in that you have highlighted in your writing?
Include your answer with a comment to enter my giveaway. Good luck to you!
GIVEAWAY
Win a copy of WHEN WATER WAS EVERYWHERE, it's simple, leave a comment below and you'll be automatically entered!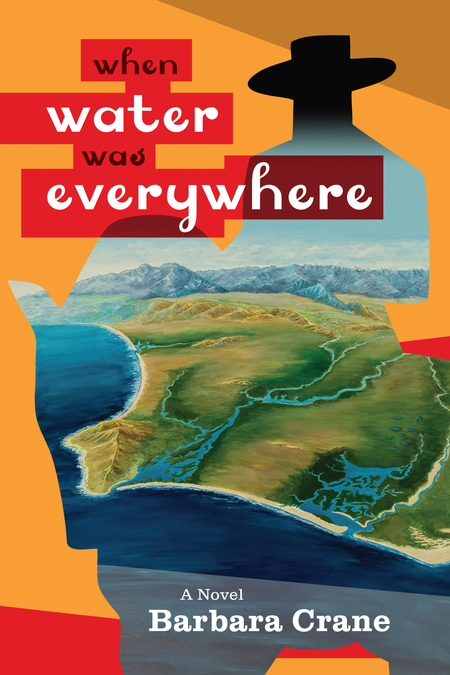 Once upon a time in Los Angeles, water was everywhere—in rivers that rendered the vast plain marsh and woodland; in underground streams that provided an abundance of water for people, cattle, orchards and vineyards.
The American Henry Scott encounters this fertile landscape in When Water Was Everywhere. Arriving in the Mexican pueblo of Los Angeles in 1842, he meets Don Rodrigo Tilman (based on the historical John Temple). Scott becomes the foreman of Tilman's newly-purchased cattle ranch along the Los Angeles River, the present day Rancho Los Cerritos.
As Scott learns about ranchos and cattle, vaqueros and Indians, Mexican California and Tongva Indian village life come alive under Barbara Crane's deft grasp of narrative and history. Tilman, Scott, Big Headed Girl (a young Tongva Indian woman) and Padre José's (a Franciscan friar) unfolding stories assure the novel's themes of loss, hope and redemption resonate from every page.
Fiction [Paperback / e-Book, ISBN: 9780997260908 / eISBN: 9780997260922]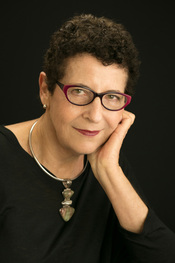 Barbara Crane's most recent novel, WHEN WATER WAS EVERYWHERE, won a Beverly Hills Book Award. When she's not writing, Barbara is busy hanging out with friends, hiking, cooking or working in her garden. She lives in Long Beach near Rancho Los Cerritos and other sites in her novel, but still considers herself an Angeleno.