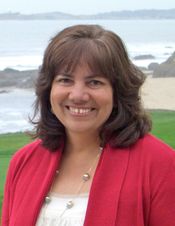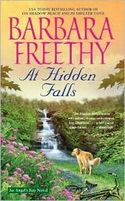 As a child, I lived in two worlds … the world of books where imaginary friends, adventures, and romance swept me away … and the real world where my family had its share of problems.  My father used to drink a lot, making our home life a little unpredictable; that was his escape.  Mine was into the world of imagination.
In books, I was transported to far away places.  I had incredible adventures with imaginary characters.  I solved mysteries, ran with the bulls, sailed down the Mississippi, crossed the wild west in a covered wagon, panned for gold, learned how to stomp grapes into wine and fell in love over and over again. There was no limit to the places I could go, the adventures I could have.  Libraries and bookstores were my favorite places.  I devoured all the usual series books.  I loved heroines like Nancy Drew.  And my mother introduced me to some of her favorite series from when she was a kid like Cherry Ames, a nurse who went to war and Beverly Gray a journalist in a time where women didn't have those kinds of jobs.  Anyone remember them?
As I got older, my mother passed on her romances, Georgette Heyer, Barbara Cartland, Kathleen Woodiwiss … and then Harlequin and Silhouette category romances by Judith Arnold and Charlotte Lamb.  I read and read and read… I couldn't imagine a time when I wouldn't want to read.  There's nothing like the excitement of opening a book, turning that first page, learning the names of my soon-to-be new best friends.  There's nothing quite like that little thrill that comes when I step into the library or a bookstore and look at all those books and imagine all those stories just waiting to be read.  And lest you think I'm never going to make it in the new world of electronic books, I have to say I never thought I would love to read on an e-reader, but my husband gave me a Kindle, and I love it.  It's just another way to get more books and feed my addiction!
My love of reading transformed into a desire to write.  So one day, while pregnant with my first child, I decided to just give it a shot.  I wrote a Silhouette romance about a romantic wedding planner who shares an office building with a cynical divorce attorney.  As you can imagine there were sparks right from the beginning, and A PROMISE OF MARRIAGE became my first published book under the pen name Kristina Logan.
Since then I've written 28 books.  Now I'm the one creating the adventures, the love stories, the magical places.  My current series, ANGEL'S BAY, is just one of those magical places.  Rich in legends and even a few angels, this fictional town along the California coast is the backdrop for my current series of books.
The newest book, AT HIDDEN FALLS, is about a beautiful, somewhat psychic, costume designer, Isabella Silveira, who comes to Angel's Bay after a series of unrelenting dreams about a town she has never been to and a man she doesn't know.  On her way to the bay, her car is run off the road and who should appear to rescue her but the man from her dream.  Nick Hartley tells her she's lucky to be alive, that if he hadn't seen her car go off the road, she might not have made it.  But Isabella suspects that luck didn't have anything to do with it. And the rest of their story is just getting started …
AT HIDDEN FALLS is the fourth book in the Angel's Bay Series.  It can be read on it's own, so don't worry about jumping into the middle of a series.  There are a few continuing characters, but you'll be able to catch up with them very easily.  The fifth book in the series is GARDEN OF SECRETS and will be released the end of September 2011.
So, when did you first discover books?  What early books transformed you or stuck with you?  Do you prefer to escape in historicals or contemps?
I'll be giving away a set of the first three Angel's Bay books today to one lucky commenter!
To comment on Barbara Freethy's blog please click here.