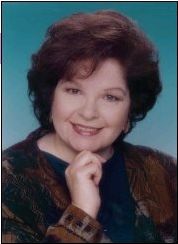 Hi, everyone (waving madly). I'm thrilled to be here. Thanks for inviting me, Fresh Fiction.
I was trying to come up with something deep and meaningful to discuss today, but since nothing came to mind, I decided to go with shallow and fun. So I hope you're ready to dive into my favorite subject—heroes.
I love creating alpha heroes. They're usually tortured men who prowl both sides of the line that separates good from evil. They might not be the kind of men I'd settle down with in real life, but it's always fun to explore possibilities.
My most recent hero, Utah from ETERNAL PREY, is a man with the soul of a Utahraptor. You don't get much more dark and dangerous than that. He's the scourge of Portland, Oregon's vampire population. A vampire killed his brother, and now he's returning the favor. No vampire is safe from his revenge. Too bad he has to team up with Lia, a vampire wannabe who is currently leading the Northeast Vampires. But saving humanity comes before personal hatreds. Can an ancient predator and a soon-to-be vampire find lasting love? You bet.
Edge is the hero of my work in progress, WICKED EDGE, a Castle of Dark Dreams book. He's the cosmic troublemaker in charge of death. He'll be a tough sell. Not only do I have to redeem him after he's spent centuries killing people, but I have to find a heroine willing to love him. No easy task.
You can probably guess that I love the same kind of hero in the books I read—edgy, dangerous, but always exciting.
Jamie from Diana Gabaldon's OUTLANDER was one of my greatest passions. Gabaldon made him so real that I felt I could reach out and touch him. He was the ultimate tortured hero. More recently, I've grown attached to Adam Black from Karen Marie Moning's THE IMMORTAL HIGHLANDER and Dante Baptiste from Adrian Phoenix's The Maker's Song series. I also had a thing for Brad Pitt's character in the movie MEET JOE BLACK
. Insert huge longing sigh.
Of course, a character doesn't have to be the official hero to earn hero status in my mind. Be careful, though, because it's dangerous to grow emotionally attached to one of these men. Since he's not the designated hero, the author gives us no guarantee that his journey will end well. But some men are worth the risk.
Eric from Charlaine Harris's Southern Vampire series and Damon (as played by Ian Somerhalder) from L. J. Smith's Vampire Diaries series are two of my favorites. Admit it, Ian Somerhalder is just hot. I'm also enthralled by Thomas from Jim Butcher's Dresden Files series and V'lane from Karen Marie Moning's Fever series. Warning, warning! If you care for any of these semi-heroes, you stand a good chance of him breaking your heart.
Even though we might love different types of heroes, I hope that we can agree on a few must-haves in our chosen men. No matter how alpha he is, I want my hero to love my heroine madly and completely by the end of the book. He must be intelligent. And no matter how flawed he is, he must connect with us on some emotional level.  I want him to be independent and willing to do the unexpected. I don't mind a dash of mysterious and dangerous in my heroes, but that's just me. Oh, and did I mention sexy? He absolutely must be a sensual powerhouse. That's the shallow me talking.
Now I'd like to hear from you. Who are the heroes you've loved and why? Have you cared for men who weren't the heroes but who called to you anyway? Tell me, tell me, tell me. Immediately. Yes, I can be pushy.
I'd love to give away two prizes. Two visitors who leave comments will get their choices of a complete signed set of either my three Gods of the Night books or my four Castle of Dark Dreams books.
Thanks for taking the time to stop by.
To comment on Nina Bangs's blog please click here.