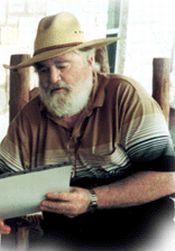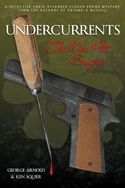 Set in Austin, Hill Country, UNDERCURRENTS is the second volume in the popular Detective Craig Rylander Clover-Mystery series.
Barnes & Noble in Firewheel Town Center will host the first North Texas release party with the authors, George Arnold and Ken Squier, Friday, January 13 from 7:00 to 9:00 p.m. according to Katy Hastings, the store's community relations manager.
UNDERCURRENTS: The Van Pelt Enigma, set in Austin and the Texas Hill country, chronicles the further adventures of the Austin Police detective sergeant beset with doubts about his own job performance and who is suddenly thrust into the crosshairs of an international assassination ring run by descendants of the Romanoffs, the last Czars of Russia.
Believing his team is investigating a local arson murder and a likely-related car bombing, Rylander reluctantly accepts help from the Texas Rangers, FBI, Interpol and the CIA, all of whom believe the local cases are traceable to a psychopath, Felix Pavlovich, head of the assassination ring and pretender to the throne as Czar of a new Russia.
Gholson likens the book and series to the work of P.D. James, Michael Connelly and James Lee Burke. "The authors, George Arnold of Fredericksburg and Ken Squier of San Antonio, have created a credible set of characters who find their worlds turned upside down by
an international intrigue that would make Robert Ludlum proud," Gholson said. He added that the first book in the series, ENIGMA: A Mystery, has gained a following of readers throughout the Southwest. "We get inquiries constantly about the release of UNDERCURRENTS," he said. "Today, it's here."
Authors Arnold and Squier have been friends for 56 years, according to Gholson. "I'm still not sure how two individuals can write one book," he said, "but they have a set of procedures that suits them, and it produces some exciting reading."
Gholson said UNDERCURRENTS is a 368-page, illustrated trade paperback with a retail price of $19.95. "It will be available at Barnes & Noble, on Amazon.com, and at many independent book retailers within two or three weeks," he added.
Arnold is also the author of two award-winning nonfiction novels and a series of semi-bilingual juvenile readers starring four Texas cats and a dancing pig from Ohio as international secret agents who work, clandestinely, for the CIA—Cats In Action. UNDERCURRENTS is Arnold's tenth book from Eakin Press since 2002 and Squier's second.