"Sisters, as you know, also have a unique relationship. This is the person who has known you your entire life, who should love you and stand by you no matter what, and yet it's your sister who knows exactly where to drive the knife to hurt you the most." Lisa See, author
When I was younger, I was all about trying to fix what was wrong in my life. Smoothing out the rough edges. If I couldn't fix my flaws, I'd figure out a way to hide 'em.
As I've aged, I've accepted the messiness of life. Sometimes we fall, Humpty-Dumpty-style, and break, and the pieces don't fit back together again.
As an author, I love to delve into complicated relationships. Family relationships. Friendships. Does he-doesn't she romantic entanglements.
You want to try to unravel some problematic relationships? Try to understand the bonds between sisters. Some sisters are each other's designated best friends, with their phone numbers on speed dial so they chat with each other multiple times a day. Some sisters are so hostile toward one another that they haven't seen or spoken to one another in years. And some sisters are an oil and water mix of the two relational extremes.
Why?
Here are four reasons why sister relationships are so complex:
A sister knows your big secrets and your little secrets – and doesn't ever forget. You grew up together. Things happen. Maybe it's that horrible grade school photograph that she has a copy of and likes to post on social media on your birthday – every single year. Or maybe it's something more serious like how you had a fake I.D. or a "Dad says you can't date him" boyfriend.
A sister remembers the younger you. We all have our awkward phases – it's called growing up, right? A sister is there for all of it. Braces. Pimples. Periods. Broken hearts. Bad grades. We didn't enjoy experiences the first time and we don't like someone reminding us about it now, when we're not that girl anymore.
A sister keeps you in your place-your birthplace, that is. In a family, you're ranked by your date of birth. If your sister is older than you, she's not going to let you forget she's both older – and therefore, wiser-than you. And some younger sisters enjoy taking advantage of their "baby" status almost from the time they're born, using it against their older sisters.
A sister is your mirror-and your opposite. Sisters often share similar physical attributes. You look at your sister and see a reflection of the same smile. Matching eye or hair color. The family nose passed down from your mom or dad. If you're twins, this is especially true. But physical similarities between sisters do not mean sisters are the same emotionally or mentally. One sister may be extroverted, while the other is introverted. One may be athletic, while the other may be all about academics. Sisters can spend their entire lives trying to escape the comparison trap.
In my new release, The Best We've Been, Johanna is the oldest Thatcher sister and she refuses to abandon her post – to stop bossing her younger sisters around. And while the three sisters try to find common ground and learn to trust one another, through the years they've been driven apart by secrets and a refusal to accept each other, despite the fact that they are different from one another.
What about you? Do you have a good relationship with your sister(s) or is it complicated? What do you think is a key ingredient to a healthy relationship?
How can you choose what is right for you when your decision will break the heart of someone you love?
Having abandoned her childhood dream years ago, Johanna Thatcher knows what she wants from life. Discovering that her fiancé was cheating on her only convinces Johanna it's best to maintain control and protect her heart.
Despite years of distance and friction, Johanna and her sisters, Jillian and Payton, have moved from a truce toward a fragile friendship. But then Johanna reveals she has the one thing Jillian wants most and may never have–and Johanna doesn't want it. As Johanna wrestles with a choice that will change her life and her relationships with her sisters forever, the cracks in Jillian's marriage and faith deepen. Through it all, the Thatcher sisters must decide once and for all what it means to be family.
Inspirational Romance | Women's Fiction [Tyndale House Publishers, On Sale: May 5, 2020, Trade Size / e-Book, ISBN: 9781496427342 / eISBN: 9781496427359]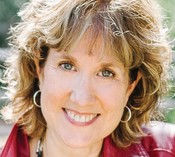 Novelist Beth K. Vogt is a nonfiction author and editor who said she'd never write fiction. She's the wife of an Air Force physician (now in solo practice) who said she'd never marry a doctor — or anyone in the military. She's a mom of four who said she'd never have kids. She's discovered that God's best often waits behind the doors marked "Never." Beth writes inspirational contemporary romance because she believes there's more to the happily ever after than the fairy tales tell us. She lives in Colorado with her husband and their 10-year-old "caboose kiddo." She and her husband enjoy any time their adult children come by for game nights, BBQs or just to hang out.