Paradise Island was exactly as cheesy as all the online reviews Zach had read on the flight down had suggested. He could hardly believe that Jenna would actually choose to honeymoon here or that she thought Elliot wouldn't take one look at the place and immediately insist on going somewhere else, sexy lingerie or no. But when somebody allowed sentimentality to trump logic, this was the result.
Had she even read any of the reviews when she'd planned the trip?
To begin with, it wasn't a hotel, but a cluster of small huts, which were probably supposed to suggest some kind of alone-on-a-tropical-island fantasy, on which continent, he had no idea. From the pictures online, it looked like someone had bought up all the set pieces from Gilligan's Island, stuck them on sketchy dock structures the middle of a shallow inlet, and opened for business. Each cluster of huts had its own pier leading from a main building where the shops, restaurants, and spa were located, and each individual hut was spaced along the pier far enough from its neighbor to guarantee "privacy." In other words, honeymoon gymnastics could take place without couples in the other hump-huts having to listen.
The main building looked like the jungle had eaten it, but Jenna didn't seem to notice. Dark circles under her eyes, and a subtle slump to her shoulders told Zach that the day was finally catching up to her. Even though she was a day early, they had Jenna's room ready. The desk clerk handed Zach the room key and welcome packet and wished Mr. and Mrs. Hansen a good week, but Jenna didn't even bother to correct him.
Zach led the way out of the building and down a paved path, pulling Jenna's bags behind him. He would just get her settled, make sure the place wasn't crawling with bed bugs, and then head out. Lush greenery and tropical flowers grew tall on both sides of the path, making it seem like they really were in Gilligan hell. It was dark outside, but the paths were illuminated by strings of white Christmas lights and occasional poles crafted to look like a torches. Really.
Torches. The kind that traditionally came with pitchforks and angry villagers.
They came to a crossroads, and he had to consult the paperwork to figure out which hut was Jenna's. "You're in Lovers' Lagoon," he said. "Not to be mistaken for Kissing Cay, Ardor Isle, or my favorite, Passion Pools." There might have been a little bit of sarcasm in his voice. But really, who would find this kind of thing romantic?
Jenna huffed and moved ahead of him on the path. "I think it's cute."
"Come on. Passion Pools? Sounds like something that requires mopping up afterward."
"That one isn't the best. I'll give you that," she said. "But I love Kissing Cay."
The overgrown greenery ended at a white sand beach, and the bay came into view.
"See, this is nice," she insisted, pausing to take in the dark water, rippling softly under an almost full moon.
The moonlight touched her dark hair, giving her silvery highlights and making her upturned face glow, erasing all the strain that had been there.
"Sure," Zach said, tearing his gaze away from her.
Not. His.
Beautiful? Yes. Kind and sweet and funny? Also, yes. Lonely? Yes. And not just because of leaving Elliot. How did he know all this after meeting her only a few hours ago?
Not a clue. It wasn't logical.
She sighed. "You don't have a romantic bone in your body, do you?"
"Romance is for people who sell greeting cards and jewelry," he grumbled. He'd said the same more than once to Marcy and the other women who worked for him on made-up holidays like Valentine's Day and Sweetest Day.
"Gee, I can't imagine why you're single," she said drily and continued on to the hut. "That's just what the ladies want to hear."
She might have a point. But Zach could see making an effort for the right woman, if that's what made her happy. He'd just never met that woman. Building a business had always been his sole priority. At first because he didn't want to starve and later because, well, it had just become habit. It was easier to deal with numbers and data sets than people.
Jenna unlocked the door, and they entered the hut. It was basically a studio apartment whose main feature was a large bed strewn with the requisite rose petals. Another door, he guessed, led to a bathroom. On the other side of the room was a small kitchenette. A sofa and television with a DVD player took up real estate in the center. The whole mess was decorated in a shamelessly flamboyant island theme–no surprise there. Someone must have gotten a bulk discount on fake greenery and coconut shells.
"See, this is nice," Jenna said, walking around the room.
Zach wondered if she kept saying that to convince herself.
"There's a bearskin rug over there on the floor," he pointed out. "Since when do bears live in the tropics?"
"Stop," she said, setting her purse on the bed and sitting down on the edge. She kicked off her sandals.
"Is it a water bed?" he asked. "Or just one of those you put quarters in?"
"It's perfect," she said. "Stop being so critical." She brushed aside some of the flower petals and lay back on the gaudy tropical bird bedspread.
"At first I thought this place was a Gilligan's Island castoff, but now it looks more like the set of a seventies porno."
That got a giggle out of her, which made him smile, too.
"It kind of does," she admitted.
(c) 2020, Bethany Michaels, Entangled Published, Reprinted with permission from the publisher
***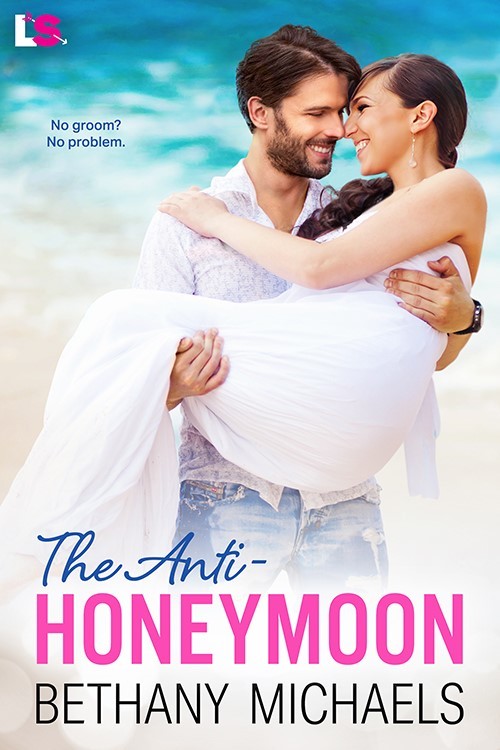 No groom? No Problem.
When her fiance tries to turn their wedding into a publicity stunt, Jenna ditches the nuptials–and the groom she shouldn't have been with in the first place–and skips straight to the honeymoon. The getaway driver, her ex-fiance's former business partner, Zach, is the perfect guy to help reshape her romantic newlywed itinerary into an anti-couple, anti-romance, anti-honeymoon adventure for two.
They trade couples yoga for kickboxing lessons. Five-star dining on the beach for pizza and beer at a dive bar. Forget couples massage–Jenna's getting that tattoo she's always wanted, and dares Zach to get one, too. And those naughty boudoir pics she took in place of romantic sunset snaps? Those aren't going in anyone's wedding album. Not that Zach will forget them anytime soon.
As each item on Jenna's anti-couples list is checked off, the anti-honeymoon with Zach feels more and more like the real thing, and she wishes the list was just a little bit longer. . . and even steamier.
Romance Contemporary | Romance Comedy [Entrada Publishing, On Sale: March 16, 2020, e-Book, ISBN: 9781682815366 / eISBN: 9781682815366]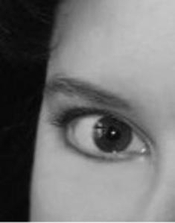 Bethany Michaels is the author of over a dozen steamy contemporary novels and novellas as well as a few Regency-set historicals and light paranormals. The first book in her Nashville country music series, Nashville Heat, was a finalist in RT Magazine's Reviewers' Choice awards for Best Small Press Erotic Romance.
She also creates cover art for indie authors through Dragonfly Press Design (www.dragonflypressdesign.com).
When not writing, she enjoys movies, travelling, the outdoors, volunteering with her kids' scout troops and visiting the cool places around Nashville where her books are set. She lives in Nashville, Tennessee with her husband and children.
For latest release information, be sure to sign up for her newsletter at http://on.fb.me/1l54VrT and visit her website at http://www.bethanymichaels.com . She can also be found on Facebook, Twitter and Pinterest and loves to hear from readers at bethany@bethanymichaels.com