Continuing my tradition of featuring Irish-set historical fiction for the month of St. Patrick's Day, I'm offering up a round of novels that begin before The Great Hunger of the mid-1840's and continue up to after World War II.  Erin go Bragh!
We begin with GALWAY BAY by Mary Pat Kelly.  Drawing on anecdotes from her own family history, author Kelly begins her multi-generational saga in Ireland of the "before times"—before the potato blight that brought starvation and forced exile.   Like other fisherman and tenant farmers, Michael Kelly and his young bride Honora Keeley must sell their catch and their harvests to pay their rent, leaving them dependent on potatoes for food.  When the blight destroys the potato crop three out of four years, determined not to let their children starve, Michael and Honora join two million of their countrymen and emigrate to "Amerikay." With her sister Maire, Honora and their children make their way northward from New Orleans to Chicago, fighting discrimination and opposition as they settle there and help turn this once-frontier town into a thriving metropolis.  The story continues with their sons who fight in the Civil War, and eventually in Ireland's struggle for independence from British rule.  Full of Irish lore and sayings, Kelly's book illumines the heart and soul of the Irish immigrants who made such a tremendous contribution to the America of today.
Moving into the early 20th century, we have THE GIRLS OF ENNISMORE by Patricia Falvey. In early June 1900, 8-year-old Rosie Killeen walks from her family farm to the estate of Lord and Lady Ennis, who are bringing in extra help to prepare for a visit from Queen Victoria.  In the garden, Rosie encounters the Ennis's daughter, Victoria Bell.  The lonely girl persuades her father to arrange for Rosie to join Victoria in her lessons–a charge that Victoria's governess and aunt finds an unwarranted imposition.  Rosie's unusual elevation isolates her from the staff as well, who resent her escape from the chores belowstairs.  Her position becomes even more precarious when she grows close to Victoria's older brother, Valentine. As the girls grow into young women, their respective social roles send them in opposite directions, Victoria to Dublin for her coming-out, Rosie to look for work to help support her family.  But the outbreak of the Great War and the Easter Risings bring change even to Ennismore, testing to their limits the bonds of love, friendship, loyalty and patriotism.
Our final two authors present multi-book series.  Gemma Jackson's Ivy Rose Series begins in 1925 with THROUGH STREETS BROAD AND NARROW.  Awakening on New Year's Day to find her father dead, Ivy Rose Murphy, who has been the support of her father and three brothers since her mother deserted the family, now can choose her own path.  While continuing her rounds of the Dublin wealthy, begging for cast-off clothing that she takes apart and remakes into items she can sell in the markets, Ivy sets her sights on breaking out of the poverty-ridden tenements that are all she has ever known.  With the help of livery owner Jem Ryan, wealthy socialite Ann Marie Gannon, who strikes up an unlikely friendship with Ivy, and others Ivy meets on her Dublin travels, she begins to fashion a better life for herself.  In HA'PENNY CHANCE, THE HA'PENNY PLACE, and HA'PENNY SCHEMES, Ivy's story continues as she grows and matures, starts a business, and marries her sweetheart, overcoming opponents, fighting prejudice, and inspiring others along the way.  Described by some reader-reviewers as a Dublin tenement version of Downton Abbey, the Ivy Rose series is an engaging saga with an admirable heroine that offers vivid insights about a location–the tenement area known as "the Lane"– seldom visited by historical fiction.
Our final author also offers a multi-book series.  Beginning in 1939 and set at the Robinswood Estate in County Waterford, Jean Grainger's 3-volume ROBINSWOOD STORY (WHAT ONCE WAS TRUE, RETURN TO ROBINSWOOD, TRIALS AND TRIBULATIONS) illumines the changing times and mores of two intertwined families, Lord and Lady Kenefick, owners of Robinswood, and the Murphy family who work on the estate.  Though the sharply-rising costs of maintaining an estate trouble their parents, the children want to carry on as if nothing has changed, occupying their time with parties, balls, and visiting.  The belowstairs staff, however, are all too aware of how precarious finances are—and how dependent they are upon the estate for their livelihood.  As the world hurtles into another war, which will change the landscape, the land, lives, livelihoods, and the political structure of Ireland itself, author Grainger weaves a vivid picture of aristocratic and ordinary people interacting with real personalities, crises, and political developments of the day.
Ready to find a cozy corner to settle in with some green beer and a great book?  Any of these selections will bring the magic of the Emerald Isle to your day!
***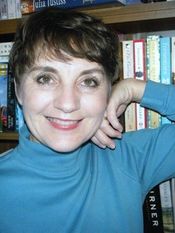 Real, intense, passionate historical romance
After twelve years as a vagabond Navy wife, an adventure that took her from Virginia Beach, VA, to Monterrey, CA, to Tunis, Tunisia to Oslo, Norway and back, Julia Justiss followed her husband to his family's East Texas homeland. On a hill above a pond with a view of pasture land, they built an English Georgian-style home. Sitting at her desk there, if she ignores the summer heat, she can almost imagine herself in Jane Austen's Regency England.
In between teaching high school French and making jaunts to visit her three children (a Seabee in Gulfport, MS, a clothing buyer in Houston and a mechanical engineer in Austin, TX) she pursues her first love—writing historical fiction.
ABOUT JULIA'S LATEST RELEASE: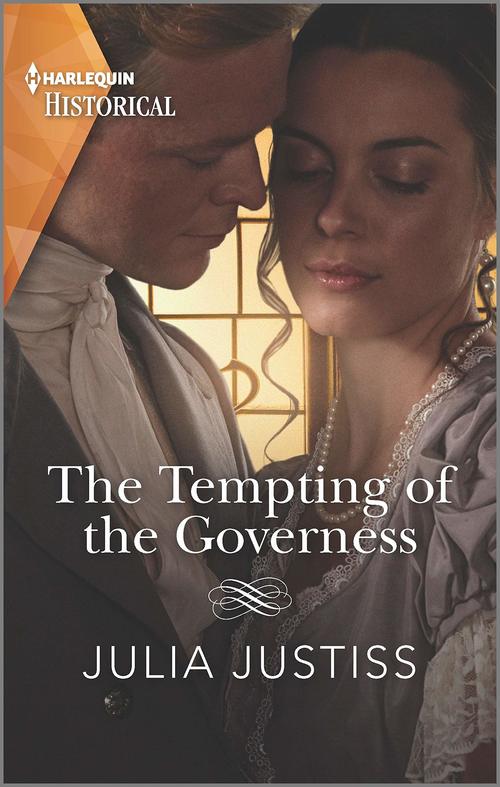 His new governess. . .
Is getting under his skin!
Infuriating, impertinent. . . just some of the words Colonel Hugh Glendenning could use to describe Miss Olivia Overton! She's insisting he spend time with his orphaned wards—which has forced him to admit he's been keeping the world at arm's length since losing his wife and baby son. That's not all that's disturbing him. It's the new temptation Olivia's sparking in Hugh to enjoy life again–with her!
Romance Historical [Harlequin Historical Romance, On Sale: February 18, 2020, Paperback / e-Book, ISBN: 9781335505354 / eISBN: 9781488065552]