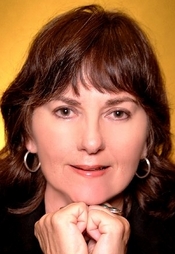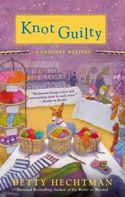 It is fun to do guest posts and hard at the same time. What to write? To be honest, I couldn't think of a a subject for this blog until I remembered one of my secret solutions in the problem solving department.
But here's the problem. It is really so short and direct, it is hard to fill a whole blog post with it. Just like the whole point of most diets is eat less and move more and yet people fill books saying just that in long complicated ways. What to eat, when to eat it, how to exercise, blah, blah, blah. The second half of the books are usually recipes. All those pages and tricky maneuvers and really all they're saying can be said in a sentence.
I could probably pad my solution with lots of steps, and examples. Make it seem complicated like all those diets that tell you to combine certain food, or eat before a particular time. I could tell you that you had to follow some kind of exact order of steps and insist you could only use my favorite kind of pen.
But I'm not going to do that. The whole point of the solution is that it is simple, direct and easily available.
So here is the situation. I have hit a wall about what happens next in a book. Molly is in jeopardy and unless I come up with some clever solution, the bad guy is going to do awful things to her. Or what about the men in her life? They are just standing around in my mind, giving me looks saying give us some dialogue, preferably something witty. Well, and both Mason and Barry are trying to convince me that I should write Molly into their arms.
Or I have reached a dark moment when all seems lost and I can't think how to save it. Worst of all I can't come up with a beginning scene. The more I try, the worse it gets. You get the picture.
Get ready, I'm coming to the easy direct solution. Somewhere between the time I go to bed and drift off to asleep I tell myself that I am stuck and that I would really like a solution by morning. And then I forget about it.
In the morning I don't flip my eyes open with a big AHA moment. Generally I don't even remember that I asked myself for help. When I do remember about being stuck, I realize there was no big AHA moment and I temporarily panic and think this is the time it isn't going to work. But I tell myself to have some faith. I get coffee, pen and paper and start to write something, anything. Maybe the color of the sky, or what kind of clouds are floating by. Usually the writing morphs into something else after that and the answer I asked for appears. Characters start talking and doing things. I seem to need to handwrite. I think for me there is special connection between my brain and the pen. The only problem is that I will start writing so fast that my handwriting become unintelligible even to me. But having the words land on the paper even if I can't read them does something. They are out in the open now and when I go to the computer, they come back to me.
So, you see this is a long way of saying if you have a problem with writing or maybe your life, tell yourself to work on in your sleep and most likely you'll have an answer in the morning.
***
Betty Hechtman writes two national best selling yarn related series for Berkley Prime Crime. KNOT GUILTY and FOR BETTER OR WORSTED are her latest in the Crochet series and SILENCE OF THE LAMB'S WOOL is the latest in the Yarn Retreat series. All books in both series feature patterns and recipes.
In addition, she has just released STOLEN TREASURE, a Blue Schwartz Mystery as an e-book. Formerly published as Blue Schwartz and Nefertiti's Necklace, it features a 13 year-old babysitter who loves to cook and is accused of stealing a priceless necklace. Three of Blue's favorite recipes are included in the book.
She has a B.A. in Fine Arts and has taken classes in everything from improv comedy to magic. She has written newspaper and magazine pieces, along with short stories and several scripts. She splits her time between Southern California and Chicago and has yarn stashes in both places. You can connect with her on Facebook, Twitter and her website. She blogs Fridays on Killer Hobbies.