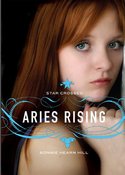 Although I had published nonfiction for many years and worked as an editor, I wanted to be a novelist. I made every mistake imaginable as I taught myself how to write. Then I wrote what I thought was upmarket women's fiction, a book the publisher later titled INTERN. When I began searching for an agent, I was dismayed by the lack of response. Those who bothered to reply said they would get back to me in three months or longer.
One day, I e-mailed a wonderful woman who owns a regional publishing firm
where I had sold a nonfiction book several years before. She gave me the
name of an agent she said was the best she knew. She also said that she
didn't know if the agent was taking new writers because she had become
extremely successful.
I sent an e-mail query with the publisher's name in the subject field.
Within five minutes, the agent wrote back and asked to see the first 50
pages of my novel. I sent them, and she phoned me the following week. After
we chatted a bit, she said, "I'm ready to commit if you are." Those were the
sweetest words I had ever heard (Don't tell my husband). She sold my book as
a political thriller and got two back-to-back three-book deals for me.
Finally, I was a novelist.
Shortly after depositing my advance check in the bank, I received a note
from an agent I had met a couple of years before at a writing conference
where we were both presenting. It was a rejection letter, and let me tell
you, it's the only time I ever laughed when reading one of those babies.
To date, the agent has sold nine novels for me, worked with me on several
other writing projects and provided career advice again and again. The day I
wrote to my publishing friend for a referral changed my life.
Q: How should I respond if an agent wants to know who else I've queried?
Should I be sending to other agents?
BHH: I would ignore the question and continue sending to agents. It's none
of their business how you do business. They aren't telling you whose
manuscripts they are reviewing. An exception would be an agent you've met or
spoken with who has asked for 24 hours to a week to exclusively review your
work. If you agree to that time period, then I would not send out the work
while your manuscript is being reviewed. Also, when you do sign with an
agent, you should notify everyone else you've queried and state that you're
withdrawing your manuscript because you have obtained representation. Many
of them will not have read your partial, and they will appreciate your
professionalism.
Q: What's the best way to find an agent?
BHH: Well, I found mine through a referral. Do you know a published author
or anyone in the publishing business? You might consider attending a writing
conference where a lot of agents will be present. Two examples are the
Backspace conference in New York and the University of San Diego conference.
Some agents have blogs and newsletters that will give you an idea of their
personalities and preferences. You can also read about recent sales,
including names of the literary agents and acquiring editors, on
publisherslunch.com. Another way to get the attention of an agent is to
publish short fiction in well respected journals. I know several agents who
have found clients that way.
Q: What's the biggest mistake writers make with agents?
BHH: Thinking they need one before they do. You need to write a high-concept
genre and be convinced that your work is as good as anything out there. If
you've written what could be a series, that's even better. Be your own worst
critic. Do you begin with a hook? Do you have well-crafted, focused scenes
with I-want-A/You-want B conflict? Do you show instead of tell? Have you
controlled your point of view? Is your book the right format and length for
the genre? If so, you may be ready to seek out an agent.
Q: Is it okay to phone an agent?
BHH: Only if a major house wants to buy your book. This actually happened to
a writer I mentor. The editor at the house made the offer, and my friend had
her choice of agents. Sure, she could have made the sale without one, but
the person she selected more than earned the 15 percent.
Q: You write a lot about astrology. Which signs make the best writers?
BHH: Each sign has its own strengths and challenges. The Fire signs (Aries,
Leo, Sagittarius) tend to want to blaze through the basics, which doesn't
always work. The Earth signs (Taurus, Virgo, Capricorn) are the hard workers
and sometimes plodders. The Air signs (Gemini, Libra, Aquarius) are natural
communicators but need to focus. The Water signs (Cancer, Scorpio, Pisces)
tend to be emotional and can sabotage themselves. The most important
qualities for a writer are honesty, high energy, motivation and hard-headed
determination. If you don't have them in your chart, you need to develop
them in your life.
Thanks for letting me stop off at your blog during my 31 Days of Aries blog
tour and book giveaway. Be sure to enter the contest.
To comment on Breaking Into Fiction please click here.