Kaegan glanced up when a cup of coffee and a basket of blueberries were placed in front of him. When his and Bryce's eyes met, something stirred deep within his gut and he immediately resented the feeling. He also resented that he was noticing how pretty she looked this morning. Could it be the hint of blush she'd added to her cheeks? Or that her lashes seemed a little longer than usual? In the past, Bryce only put on makeup when it suited her. Was there a reason she was wearing some now? Was there a man coming into the café that she wanted to impress?
"Will there be anything else?" she asked him.
He hated that his thoughts had been on a past that could never be rekindled. She was glaring at him and he automatically glared back. "From you? No."
He saw her bite down on her bottom lip, probably tempted to tell him where he could take the coffee and muffins and shove them. Instead she turned and walked off. He watched her leave and figured that even if he no longer cared one iota for her, he could still appreciate a good-looking ass in jeans. He kept his gaze glued to her backside until she disappeared behind the counter. He wished he didn't remember a time he considered that ass and every damn part of her body as his.
"Keep it up and one day you're going to get hot coffee thrown in your face, Kaegan," Sawyer said, breaking into his thoughts.
He looked over at Sawyer. "If that happens, I'm sure you'll be quick to arrest her."
Sawyer shrugged his shoulders. "Can't say that I will. I might figure you had it coming."
"I will have to agree with him," Ray added. "I don't know what happened between you and Bryce years ago, but I'd think the two of you should–"
"Continue to ignore each other," Kaegan interrupted.
"The two of you don't ignore each other," Sawyer said, after taking a sip of his coffee. "You antagonize each other. You do her and she does you."
Kaegan wished Sawyer hadn't said that. Why did memories of him and Bryce together suddenly flash through his mind? Her naked beneath him while they made love. He had been her first and she had been his.
He glanced at his watch. "I got to go. Marty called and one of his kids is sick, so he won't be coming in. I'll be helping with deliveries today."
Ray raised an eyebrow. "Where's John?"
"On vacation. He and his family left Saturday for Walt Disney World."
Ray nodded. "You know if you need me to pitch in I'm just a phone call away."
Kaegan knew that was true. When Ray had first arrived in town he had worked for him, first out on the boat and then in the office as a bookkeeper. The man had a way with numbers and in the end it was discovered why. He was a Harvard man with dual degrees in computer technology and finance. Even after Ray had started up his own company, Ray Tours, he would often volunteer and help out in any way he could, especially during audit time. Kaegan always welcomed the help. He still did, but knew Ray's business had grown by leaps and bounds. Instead of one touring boat, Ray now had five. When Ray had gotten his memory back, it was discovered he was a very wealthy man. But Kaegan still appreciated that he hadn't changed. He was still the laid-back man he considered a close friend.
"I'll keep that in mind," Kaegan said, standing and leaving enough money on the table to cover his bill and a tip. He glanced over to where Bryce was waiting on another table. Why his gaze had been drawn to her, he wasn't sure. He never was sure.
"You're still leaving, Kaegan?"
It was then that he realized he had been standing there staring at Bryce. He glanced at his friends. "Yes, I'm still leaving."
He then turned and walked out of the cafe.
Bryce was aware the moment Kaegan left because she no longer felt the heat of his gaze on her. Why did knowing he'd been watching her, was always watching her, fill her with a degree of satisfaction?
She had taken extra time with getting dressed today. Although she'd told herself it hadn't been for him, she knew it was at him. Maybe it was time for her to let him see what he used to have, but wouldn't ever have again. One day he would regret believing the worst about her.
(C) Brenda Jackson, HQN, 2019
***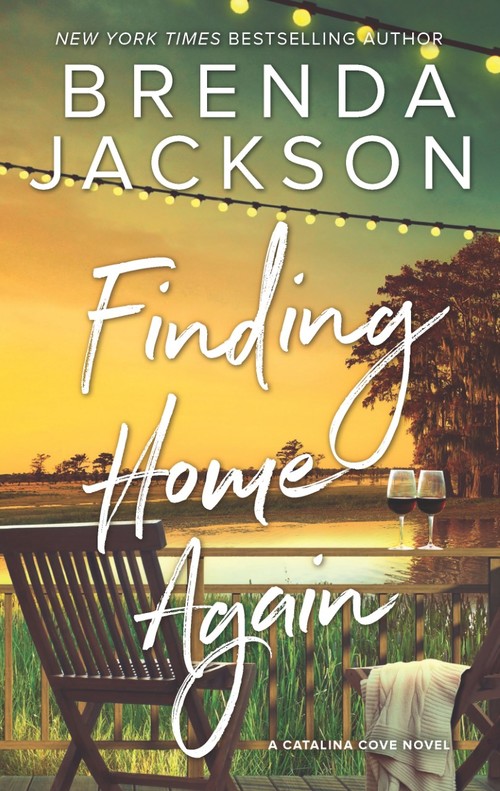 First love. Second chances. In Catalina Cove, anything can happen. . .
Ten years ago, Kaegan Chambray went to his sweetheart Bryce Witherspoon's with an engagement ring in his pocket. . . and had his dreams shattered. Now he's returned to Catalina Cove to run the family seafood shipping business and make his home. But no place has ever felt like home since losing Bryce.
Bryce Witherspoon's heart still races every time she sees Kaegan, no matter how much she tells it not to. He broke her heart when he walked away all those years ago. But when the lie that tore them apart is revealed, Kaegan is determined to make up for lost time.
Soon Kaegan is surprising her with a sweet and sexy courtship, and she's reminded of the man she once knew and is getting a glimpse of the man he's become. Bryce swore never to forgive him, but beneath the hurt runs the one thing Bryce fears the most: that irresistible, oh-so-familiar jolt of attraction. She thought she'd buried that part of herself, but maybe, just maybe, it's possible to have the future they once imagined–if only they give love a second chance.
Romance Contemporary [HQN, On Sale: October 29, 2019, Mass Market Paperback, ISBN: 9781335505002 / ]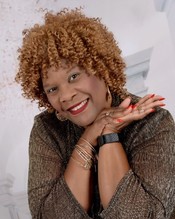 Brenda Jackson is a New York Times bestselling author of more than one hundred romance titles. Brenda lives in Jacksonville, Florida, and divides her time between family, writing and traveling. Email Brenda at [email protected] or visit her on her website at brendajackson.net.