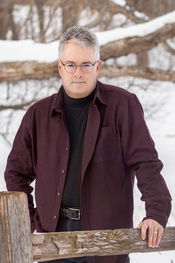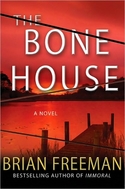 The most memorable e-mail I ever received from a reader was also the most emotional.
There's a scene in my second novel, STRIPPED, in which Detective Serena Dial interviews a woman whose child has died in an accident.  A reader wrote to me and asked if I had ever lost a child myself.  He and his wife had gone through that experience, and he told me that I had captured the emotions of that situation so well that he assumed it must have happened to me, too.
Fortunately, I was able to say no.  In fact, I don't have kids.  But I consider that e-mail one of the most meaningful compliments I have received as a writer, because it gets to the heart of what I hope to achieve in my books – empathy.  I want to get inside the heads of my characters.  I want them to reflect the moral and emotional depth of real people, not just hollow caricatures of good and evil.
You can find thrillers around almost every theme these days.  Forensic investigation.  Corporate espionage.  Political intrigue.  Terrorism.  I've read plenty of those books and loved them.  I can remember reading Robert Ludlum's THE CHANCELLOR MANUSCRIPT as a kid and thinking – that's what I want to do!  I want to write books like that!  Ironically, today, I'm finally in a position to do exactly that – but I find myself going in a different direction.  As a reader and writer, I've grown rather tired of "big" thriller themes, involving massive conspiracies and heroes who save the world.  Maybe it's because of the way the world has changed.  Maybe I'm getting too damn old.  You know it's a problem for me when I watch the latest James Bond film and find myself saying, "They didn't do enough with the characters"!
Instead, I find myself drawn to thrillers that are dark and intimate, played out on a smaller stage.  Where the intense plot is driven by emotions and sexuality.  Where desire tempts people across terrible lines.  Where the reader must figure out the backstory that caused relationships to implode in violence.  Where the heroes live in a world with no easy choices.  That's what I like to read.  That's what I like to write.
Don't get me wrong.  I'm a fanatic about pace.  Nothing makes me more frustrated as a reader than when a book flags in the middle or takes 100 pages to get moving.  I like to start a book on page one and keep people turning the pages until the very last twist.  But I also hope that the characters linger in the reader's mind.  If they do, well, that's empathy.
Brian Freeman is author of six psychological suspense novels, including THE BONE HOUSE, THE BURYING PLACE, IN THE DARK, STALKED, STRIPPED, and IMMORAL.  Learn more at www.bfreemanbooks.com.
To comment on Brian Freeman's blog please click here.