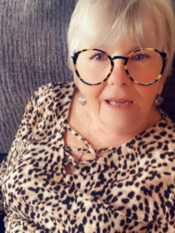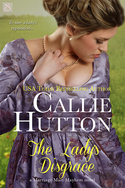 I recently joined a new group of historical romance authors. Our intention in forming the group was to raise awareness of historical romance books. Too many readers pass us by because they believe 'historical' romance is too bland, too filled with boring historical facts, and too 'old.'
Like a lot of other—especially girls—students, I loathed history class in school. All those boring, boring stories of wars, battles, political intrigue, and memorization of dates, really turned me off. I ploughed through my history classes with fingertips holding up my eyelids to keep from falling asleep.
Then, a few years after I left high school, I picked up an historical fiction book about the sixth wife of Henry VIII. I was fascinated, and embarrassed now, to say I had not really heard much about Henry VIII. In America, it's hard enough to get through our boring history, without having to suffer through another country's.
I went back to the library, and looked up more by the same author, and lo and behold, she had written about all six of his unfortunate wives. I read each one, not realizing at the time that I was reading 'history.'
That began my love affair with history. I continued to read historical fiction, until I stumbled on historical romance, and then I knew I was hooked. What I had always hated about history, the dryness, the facts, the memorization of battles long past, was a minor part of the story. But it was, in fact, in the story.
Gone With the Wind was probably one of my first historical romance books. Although, since there really isn't a happily ever after in GWTW, many consider it a romance. From there I jumped to Judith McNaught, Jude Devereaux, Lisa Kleypas, Madeline Hunter, Julia Quinn, all fabulous regency authors.
For a long time I was hooked on western historical romances from fabulous authors such as (early) Sandra Brown, Johanna Lindsey, Ruth Ann Nordin, and Jillian Hart. Those alpha cowboys kept me entertained for years.
But in addition to enjoying my passion of reading, little did I know I was beginning to develop a love of history. Yes—gulp!—history. Not the boring battles, but the way people lived in the past. How they dressed, what they ate, how they loved. Before long, my love of history sent me back to college to get a degree in Education/History.
Strange, that now those history classes didn't seem so boring. Because I knew these were 'real' people, who lived, loved, suffered illnesses, had children, grew old, and died. I can honestly say my historical romance books gave me a foundation in history that made my college classes so much easier.
I write both western historical and regency. Since the last couple of books in my current regency series, The Marriage Mart Mayhem series, will take place in Scotland, I will get the opportunity to write about kilts, bagpipes, and the beautiful Scottish Highlands. Another area to explore, after enjoying so many Highlander stories. Thank you, Eliza Knight, Diana Gabaldon, and Karen Marie Moning.
All of this makes me wonder if other readers are turned off on historical romance because they also suffered through boring history classes. If so, you are in for a treat. Historical romance stories are sexy, funny, daring, and leave you wanting more.
Try it, you'll like it!
Comment below for your chance to win a copy of THE ELUSIVE WIFE.
To comment on Callie Hutton's blog please click here.