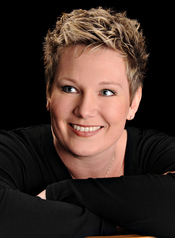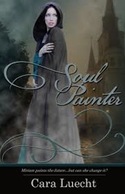 SOUL PAINTER began with a single vision: a woman, alone in the mist. The color grey filled my senses, and I put pen to paper to write that first scene.
I had no idea where she lived, what she was like, or what the main conflict in the novel would be. What I did know was that there was a woman in the foggy recesses of my imagination, and she wanted out.
The first few pages rested for a couple of months while the rest of the story took shape in my mind. I felt I needed to plan, so I feasted on a constant diet of "what-if." Eventually, the thinking time paid off. The other characters took shape: a dedicated priest who was still a man, women trapped by life's unexpected turns, and the embodiment of evil.
But the woman in the fog remained a mystery. My main character was just beyond my grasp.
Until I picked up the pen again.
That's when I realized Miriam was not who she seemed. I knew she was a woman hiding. I knew she was alone. I knew she was brave in the face of extreme danger but trembled when strangers stood too close. To my surprise, that was only what she would let me see until I dedicated myself to her story. When I finally sat down to write her, her world consumed me. She became an artist with a deep connection to color and texture and life. And in the end, she revealed her biggest secret: she was a prophetic painter.
Many authors plot and plan and write from completed, air-tight outlines. Sometimes I do too. But this debut novel was different. These characters were demanding. They wanted my full attention, and when I gave it to them, I was rewarded with a story that I could have never foreseen.
Planning out a novel is an important and essential task. After all, the characters do have to get from point A to point B. The couple of months I took between writing that first scene and writing the rest of the novel allowed the story to take shape. In the end, however, it was the writing work that taught me no matter how much planning I do, my characters' lives will remain hidden until I've spent enough time with them with pen in hand.
The process of writing this novel taught me sometimes I have to work without a plan. Sometimes I have to open myself to learn from my characters…and if I do, sometimes they will they tell me their secrets.
To comment on Cara Luecht's blog please click here.