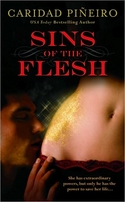 Just hear those sleigh bells jingling, ring ting tingling too.
Come on, it's lovely weather for a sleigh ride together with you . . .
Lovely weather? It's freezing! Sleigh rides. Bah humbug!
Okay, maybe not. I do love the holidays, but for a writer it's probably one of the hardest times of the year because of all the distractions. Especially when you need to be in a dark frame of mind and all around you people are being cheery.
To read more of HOW DO YOU MANAGE YOUR TIME please click here.