We're visited by two very best friends today — Carly Phillips and Erika Wilde. They've been friends for as long as I've known them and it's always a pleasure to be in their company. So I asked them for their secret. And today they're sharing the things they do!

Spa day! (Massage, facial, manicure, pedicure, etc.)
Read the same book and discuss what you liked/disliked about it.
Make cupcakes (or anything chocolate!)
A day of shopping (clothes, make-up, purses, all girly stuff!)
Go and see a chick flick together (the kind of movies your spouse will never go and see)
Hang at Starbucks drinking your favorite latte and GOSSIP!
Go to the beach, drink fruity drinks, lay out in the sun, and read.
Go wine tasting together.
A weekend getaway — to anywhere!
Watch The Bachelor on TV together and laugh at the girls who cry and the ones that throw themselves at the guy! (This is a lot more fun when cocktails are involved, LOL!)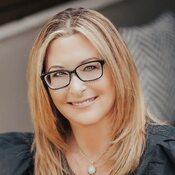 Carly Phillips is the N.Y. Times and USA Today Bestselling Author of over 50 sexy contemporary romance novels featuring hot men, strong women and the emotionally compelling stories her readers have come to expect and love. Carly is happily married to her college sweetheart, the mother of two nearly adult daughters and three crazy dogs (two wheaten terriers and one mutant Havanese) who star on her Facebook Fan Page and website. Carly loves social media and is always around to interact with her readers. You can find out more about Carly at www.carlyphillips.com.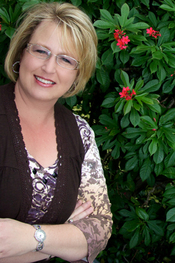 Erika Wilde is the author of the sexy Marriage Diaries series and The Players Club series. She lives in Oregon with her husband and two daughters, and when she's not writing you can find her exploring the beautiful Pacific Northwest. For more information on her upcoming releases, please visit website.
She had a small amount of cash on her, and there was no telling how much longer she'd have access to her credit cards before they were put on hold. She called a cab company, then got out of the car, tossed the keys and cell phone beneath the seat—since her father could track that, as well—and manually locked the door.

Within minutes, a taxi pulled up to where Samantha was waiting. The driver was a friendly young girl in her early twenties, and she was counting on the other woman to find her just the right place to celebrate her first night of freedom. A place where no one knew her or would judge her or would expect her to be the good girl she'd always been.

"My name is Angie." The girl glanced over her shoulder to the backseat with a friendly smile. "Where can I take you tonight?"

"To your favorite bar in the Chicago area."

Angie's brows rose in surprise as she took in Samantha's designer purse and high-end attire. "Are you sure about that? My favorite bar is a far cry from The Aviary," she said of the upscale lounge where the wealthy went to mingle and be seen. "The place I hang out at is a bit on the

unrefined side," she said with a laugh.

Samantha grinned. "That's exactly what I'm counting on."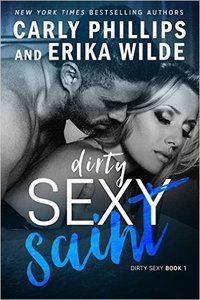 Are you ready to get Dirty Sexy with a Saint?
Clay Kincaid knows he's more a sinner than a saint. Especially when it comes to women. With a rough and damaged past that has left him jaded, he doesn't do committed relationships. But he does like sex—the hotter and harder, the better. He likes it fast and filthy, which is why he refuses to even touch someone as sweet and guileless as Samantha Jamieson. Until he discovers that she likes it just as down and dirty as he does. Let the sinning begin . . .