Welcome back to Fresh Fiction! Can you tell us a little bit about your new book, WHEN THE MARQUESS WAS MINE?
Sure! It's the third book in my Wagers of Sin series, with a luxe, risque gaming club called the Vega Club at the center. Each book's story turns on a scandalous or notorious wager at the club, and in this book, it's actually a drunken birthday party that gets the hero, Rob (Marquess of Westmorland) in trouble. He wins, mostly by accident, the deed to a country house. His friends tease about turning it into a brothel, but Rob doesn't really want the house; he decides to return the deed, but not to the feckless idiot who lost it. He plans to give it to the man's wife and family, figuring they can punish the guy a lot more than Rob can himself.
Georgiana Lucas is visiting her friend Kitty in the country when Kitty hears alarming news from her husband: the terrible Marquess of Westmorland is coming to take possession of their house. He claims he was swindled. He scares them all to death. Kitty vows Westmorland will never be allowed inside her house.
So when Rob turns up, beaten bloody and unconscious, very near the house with the deed in his pocket, Georgiana freaks out and tells Kitty he's not Westmorland. . . he's her fiance, Lord Sterling. And they need to help him, because he'll die otherwise. She plans to coerce Rob into giving back the deed when he wakes up, thinking she can right the wrong before he can actually commit it.
But when Rob wakes up, he's nothing like the horrible person Georgiana thinks he is. He's actually very charming, and funny, and far nicer than she thought. And he has absolutely no memory of his real name, so he believes it when people call him her fiance. . . and as time goes on, Georgiana begins to like that more than she should, given that she really does have a fiance, who is most certainly not Rob.
Lady Georgiana Lucas was an interesting heroine, because while she's beholden to her insufferable half-brother and is sent away to boarding school at an early age, as long as she doesn't make a scene, she's relatively independent. She's also been betrothed to a man who she doesn't see very often, but this also gives her some agency to do what she wants for the most part. As the story moves, and she's fake-engaged to a man without a memory, we see her start to develop a conscience and worry about her actions. How did Georgiana surprise you as you wrote her story? 
In the first two books of the series, she was so confident and sure of herself; she's beautiful and witty and popular, with taste and money to boot. She's already engaged to a man she thinks she loves. In this book it unfolds that she's like that because her parents died when she was young; she's been an orphan her whole life, and her charm developed because she was trying to make her own family of friends.
At the beginning of the story, she's absolutely sure that Rob is going to throw her friend Kitty out of her home. She's sure he's an arrogant jerk, and she hates him. But she still can't let him die, and she still finds herself helping him, and when he wakes up much different to the man she expected, she has to discard her old ideas (and dislike) of him. Those are hard things to do! And as the story goes on, she's willing to risk more and more pieces of her nice, stable life as she sees them in new lights.
There's an homage to Pride & Prejudice in WHEN THE MARQUESS WAS MINE, where Georgiana overhears the hero, Robert, insult her at a ball. And to the avid Austen reader, there are a few more cute Easter eggs throughout the novel. Do you have a favorite Jane Austen novel? 
Apparently, there is a lot more Austen in this book than I realized! A reviewer on Goodreads pointed out all the similar character names, most of which I didn't consciously copy at all. The name Lucas is one I always liked, stemming partly from Charlotte Lucas, so I admit I did steal that.
My favorite Austen is Persuasion because Anne Elliot isn't bold and brash, she's quiet and loyal and steadfast. She weathers real heartbreak and doesn't go to pieces. It's a bit of a Cinderella story (her entire family treats her like a servant!) but I just love it. And Captain Wentworth, like Mr. Darcy, tries to get over her, but he can't–and he tries for seven years, not just a few months like Darcy. My editor refuses to approve a story like that, though, where the hero and heroine spend seven years apart. . .
Robert Churchill-Gray, Marquess of Westmorland, has a reputation that results in his nickname about the ton: the Malicious Marquess. Later, after he's lost his memory and is known as Lord Robert Sterling is fun-loving and charming. As she gets to know Rob, how do the two sides of his personality change Georgiana's initial perception of him?
Georgiana never really knew him before; she saw him with his rowdy, rakish friends, when he was not at his best and she got the worst possible view of him. My view of Rob is that he was a good guy who lost his way and got swept up in being rude and outrageous with other wild young men. The interlude when he can't remember anything restores him, somewhat, to his true nature, when he cares more about the people around him, only partly because he wants to win Georgiana's heart and trust.
Amnesia can be a tricky plot point. . . What made this aspect of Rob and Georgiana's story work for you? 
It is VERY tricky. It's a traumatic brain injury, and those often don't work out so well. I definitely gave Rob the best possible recovery, although I did try to make it follow some semblance of reality. But it worked for me because I wanted both of them to make a fresh start, and be able to discard their old notions about each other. And, honestly, in my mind, Rob was enough of a jerk that he kind of deserved to get pounded.
So, within WHEN THE MARQUESS WAS MINE there's amnesia, a hint of enemies to lovers, as well as mistaken identity – all fabulous storytelling tropes! Do you have a favorite romance trope when you're reading for fun? 
I definitely like enemies (or frenemies) to lovers. All those delicious sparks flying right from the start!
What can readers expect from you next?
My next series will be set much earlier–1780s, actually. It's been fun learning how much things changed in Britain from the 1780s to the 1820s. The series will be called Desperately Seeking Duke and opens with the death of the only (known) heir to a duke, which sets off a frantic scramble to find other heirs, any other heirs, before the current duke passes away. And when they are found, these heirs are definitely not ready to inherit a dukedom.
Rapid Fire Random Questions
Dragons or unicorns: dragons
Five people you'd invite to your book club (dead, alive, fictional, etc.!): Dorothy Parker, Beverly Jenkins, Jessica from Lord of Scoundrels (which maybe means Loretta Chase…?), Eve Silver, & Sarah MacLean.
Some of your auto-buy authors: Maya Rodale, Ann Christopher, Mimi Matthews, and Robert Galbraith (who is really JK Rowling but I adore the Cormoran Strike series).
Favorite flower: hydrangea
Earliest celebrity crush: Harrison Ford as Han Solo 4 eva
Random interesting fact you like to tell people:  I wrote my name on the (West) Berlin Wall just a couple of months before it came down (and have wondered ever since if someone somewhere has a chunk of concrete with my wobbly teenaged autograph)
Hobbies you have (aside from reading and writing): sewing, looking at Persian rugs I can't afford, and baking delicious things that force me to go to the gym
Dream vacation: anywhere my husband can be truly free from work. I have no trouble ignoring MY email, LOL, but he is not so lucky.
Sweet or salty snacks: Both, baby.
You have a totally free afternoon – no deadlines, no obligations, no Twitter notifications!  What do you do?: At this point, probably take a nap with all my cats and dog snuggled around me on the bed. I live wild.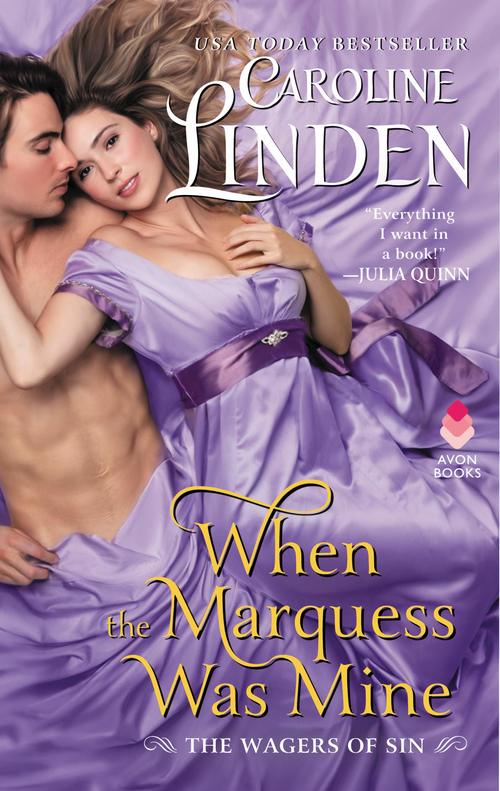 In the game of love. . .
Georgiana Lucas despises the arrogant and cruel Marquess of Westmorland even before learning that he's won the deed to her friend Kitty's home in a card game. Still, Georgiana assures Kitty the marquess wouldn't possibly come all the way to Derbyshire to throw them out–until he shows up, bloody and unconscious. Fearing that Kitty would rather see him die, Georgiana blurts out that he's her fiancé. She'll nurse the hateful man back to health and make him vow to leave and never return. The man who wakes up, though, is nothing like the heartless rogue Georgiana thought she knew. . .
You have to risk it all
He wakes up with no memory of being assaulted–or of who he is. The bewitching beauty tending him so devotedly calls him Rob and claims she's his fiancée even as she avoids his touch. Though he can't remember how he won her hand, he's now determined to win her heart. But as his memory returns and the truth is revealed, Rob must decide if the game is up–or if he'll take a chance on a love that defies all odds.
Romance Historical [Avon, On Sale: September 24, 2019, Mass Market Paperback / e-Book, ISBN: 9780062913593 / eISBN: 9780062913609]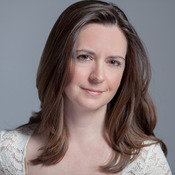 Caroline Linden knew from an early age she was a reader, but not a writer. Despite an addiction to Trixie Belden and Nancy Drew, she studied physics and dreamed of being an astronaut. She earned a math degree from Harvard College and then wrote software for a financial services firm, all the while reading everything in sight but especially romance. Only after she had children, and found herself with only picture books to read, did she begin to make up a story of her own. To her immense surprise, it turned out to be an entire novel–and it was much more fun than writing computer code. Now the author of five books, she lives with her family in New England.