Too quiet. A talented hacker who got caught, Brigid Banaghan is now forced to work with a secret Deep Ops unit. But she won't reveal any more to these renegade Feds than she has to. Especially not to Raider Tanaka, her control freak of a bodyguard and handler. It's enough that his body is tensed for action and his heated gaze is always on her . . .
Too sharp. Raider knows there's more to his new assignment than he's been told. Why send a deadly agent of his experience to guard a computer genius—even a gorgeous, unpredictable, undisciplined one? But when Brigid's estranged father is named in an investigation into Boston's organized crime, Raider's mind switches onto high alert, just like his senses . . .
Too close. To clear her father's name, Brigid needs Raider's help. The Unit's idea that she bring a straight-laced Fed in as her "fiancé" won't fly, though—not unless Raider can release his inner bad boy and become the rebel Brigid can't resist . . .
Romance Suspense [Zebra, On Sale: September 24, 2019, Mass Market Paperback / e-Book, ISBN: 9781420145830 / eISBN: 9781420145847]

For her his "bad boy" is released with a vengeance!
Don't miss the first in the Deep Ops series, TAKEN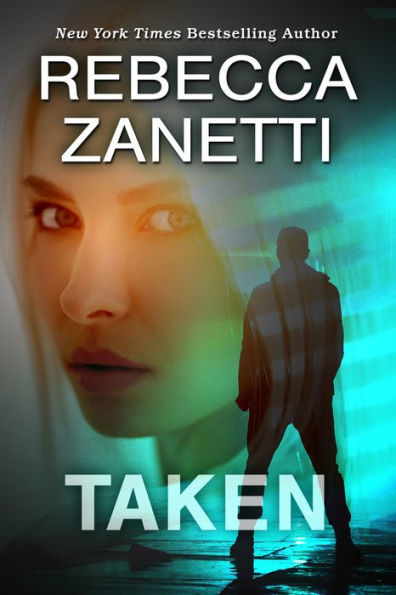 Hunter Holt might be the most stubborn ex-soldier ever born, but when he's called on to help find a lost foster kid, he jumps into action. Even if it means working with the woman who broke his heart five years ago–the woman who still haunts his dreams . . .
Faye Smith has spent five long years trying to get her life back on track. She knows she should've turned toward Hunter and not away from him, but they both had too many demons to destroy. Maybe now they'll get another chance–and save someone else's life too . . .
But first they'll have to stop arguing long enough to trust the Deep Ops team. Hunter was a lost boy himself once. In fact, he ran away from the exact same man, their monster of a father. Now he and Faye will have to unite to find the brother he never knew–and maybe each other . . .
Romance Suspense [Zebra, On Sale: April 30, 2019, e-Book, ISBN: 9781420149906 / eISBN: 9781420149906]

Get swept you off your feet as Hunter and Faye try to reconnect…

The "family" becomes whole again!